Top French Destinations
When we think of France, a plethora of beautiful images spring to mind. Strolls by the River Seine, the glitzy glam beaches of the south, cute cobbled streets of its picturesque old towns and of course, its fantastic food. It's no wonder why this country is the most visited in the world! Here is a selection of our French favourites, all the way from the top of the hexagon right to the bottom, where the pristine sands and clear waters await you.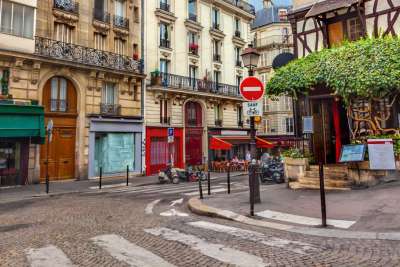 1

Paris

You simply cannot miss Paris. Top of the list, the City of Lights is an instantly recognisable destination with landmarks such as the Eiffel Tower, Arc de Triomphe and Notre-Dame cathedral. Strolling around Paris is like something out of a fairytale, with its enchanting architecture and dazzling atmosphere. Explore Montmartre and Le Marais for an interesting insight into some of the most loved areas of the capital. And let's not forget a smooth café au lait and a flaky croissant while you sit outside, people watching and soaking up the sights of this stunning city.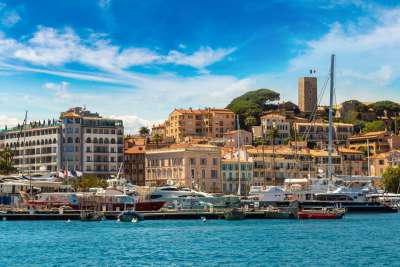 2

Cannes

We head south for our next stop. So south in fact that you will need a whole new wardrobe for the warm weather. Why not visit in May and check out the international film festival where you can feel like a Hollywood star walking through the streets of Cannes? You might also spot your favourite actor or director around La Croisette, a stunning bay with a curving promenade. There's more to Cannes than just the festival though. It is home to a lovely range of sandy beaches, such as Plage de la Bocca and Plage du Midi. So make sure you remember that sun cream and those glamorous shades.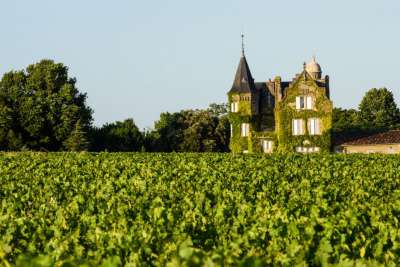 3

Bordeaux

Quite the connoisseur, Bordeaux is one of the most prestigious places for wine production in the world. The history of Bordeaux wine dates back to almost 2000 years to the Roman times, so they've had plenty of time to polish up their produce! The region's wine possesses a standout flavour, due to the different blend of grapes that are planted in the vineyards and Bordeaux's calcium rich soil. Think glasses of deep reds and light whites in a wine bar overlooking the scenic Old Town. C'est la vie!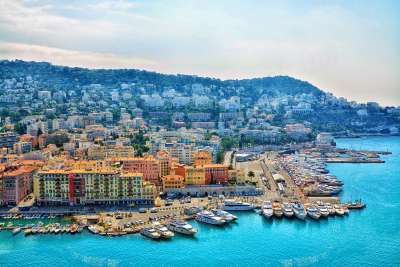 4

Nice

Way down south, you will find the unofficial capital of the Côte d'Azur region, Nice. With a pretty pebbly beach to enjoy, as well as stunning views and a buzzing atmopshere, it really does stand out as one of the top French coastal cities. Nice also has a rather impressive foodie scene so make sure you head to the Old Town and check it out during your visit. You'll want to try a traditional salade niçoise, as well as the oh-so-famous ratatouille that you'll find in many restaurants throughout the city.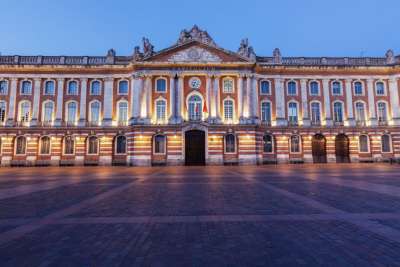 5

Toulouse

Toulouse, coined La Ville Rose (the Pink City) due to its use of pink stone on many buildings, is one to watch. It is less visited than other major cities, such as Paris or Nice, but that doesn't mean it should be ignored. Toulouse has attracted a wave of cool artists, busking musicians and a ton of students over the years, all wanting to soak up the atmosphere of this exciting city. With pleasant spring and summer temperatures, it's a wonderful spot to soak up views of the River Garonne in that glorious sunshine.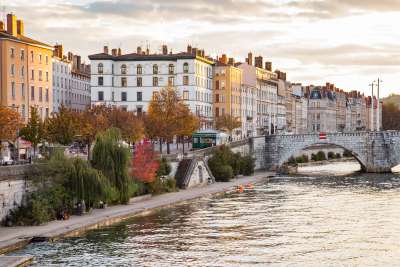 6

Lyon

Lyon, France's third largest city, has been attracting a wealth visitors for years. With a wide array of outstanding museums, you can really get your French culture fix here. Lyon is also home to the Fête des Lumières which takes place every year in December. This is an exciting time to visit where you can see illuminations on iconic buildings in the city, such as the Ancient Theatre and Saint-Jean cathedral. Take a stroll by the Rhône River and in the evenings, make the most of the buzzing nightlife on offer. And don't forget Lyon's excellent gastronomic scene! You can sample the local delicacies in a bouchon (a local Lyonnais restaurant), such as oysters and coq au vin.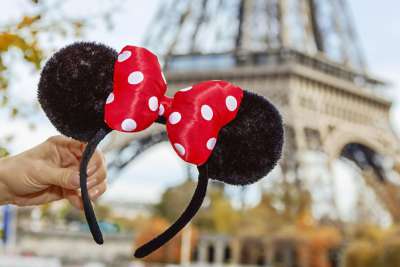 7

Disneyland Paris

Next on the list is everyone's favourite family holiday destination, Disneyland! With plenty of magical fun to be had, your little ones won't want to leave this enchanting land. Explore both the original Disneyland Park site, as well as the newer Walt Disney Studio Parks, both of which are crammed with roller coasters and photo opportunities with the iconic movie characters. Daytime parades also see Mickey Mouse and the gang dance down the streets, meeting and greeting everyone along the way. It certainly is a family holiday to remember! Image ©

Alliance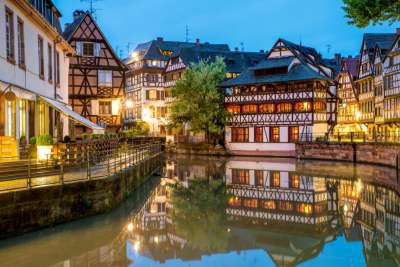 8

Strasbourg

Walk back in time to a medieval past in this picturesque part of France. A wonderful look into Alsatian style, Strasbourg is a great blend of both the old and the new. Head to the Gothic cathedral for a taste of history and explore the Old Town with its winding roads and cobbled streets. For something a little different, why not head here over the festive period? It's home to Europe's oldest Christmas market, so Strasbourg certainly knows how to celebrate, with pretty illuminations, traditional dishes and plenty of mulled wine to get you into the spirit!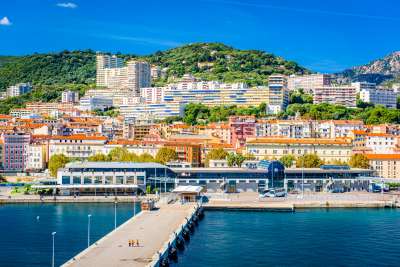 9

Corsica

We head off mainland France now and turn our attention to the island of Corsica. With sunshine and warm temperatures for the majority of the year, Corsica is an appealing spot for an alternative French holiday. With soaring mountains, lush forests and some stunning beaches there's plenty of beauty to see during your visit. There's also the impressive Scandola Nature Reserve, a UNESCO Heritage Site, which you can explore via boat. The reserve covers around 900 hectares of land and 1000 hectares of water and provides many breathtaking views.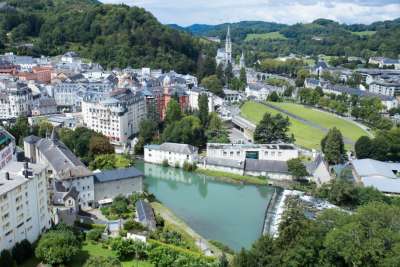 10

Lourdes

The striking town of Lourdes is one of the most important Catholic pilgrimage sites, with its grotto, Sanctuaires Notre Dame de Lourdes, being the main appeal of the town. There are plenty of other spots worth seeing in Lourdes too, of course. Head to Pic du Jer for fabulous panoramic views of Lourdes and the central Pyrenees. There are also some impressive museums such as Château Fort and Musée du Petit Lourdes where visitors can enjoy learning about this town's fascinating history.
Most Popular Top 10s