Top 10 Destinations for Big Kids
Bored of endless sunbathing and reading on holiday? For those of you who want to burn off some energy while you're away, we've got you covered. Holidays are a fab opportunity to try something new, get that adrenaline pumping and unleash your inner child. From thrilling theme parks to swimming with stingrays, check out our top 10 destinations for big kids below!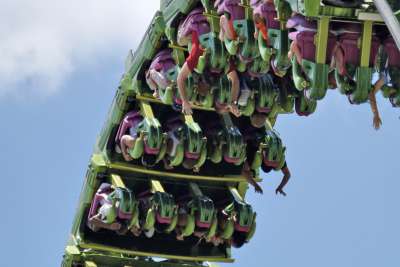 1

Orlando

Well we couldn't write up a list of destinations for big kids and not mention Orlando, Florida, could we? For the young, and young at heart, dreams really do come true at Walt Disney World, the most-visited theme park resort in the world. But the fun doesn't have to stop there, Orlando is home to a plethora of other theme parks, film studios, museums and a science centre. There are also plenty of waterparks dotted around for those wanting to cool off after all the theme park fun!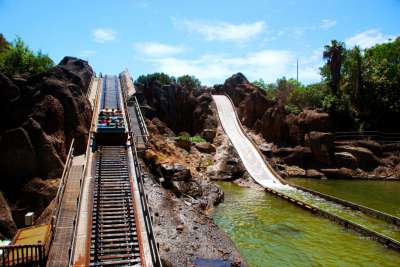 2

Salou

If you're looking for a theme park but don't fancy the nine-hour flight to Orlando, why not travel two hours to Europe's biggest theme park instead? Located on the beautiful Costa Dorada coastline, PortAventura in Salou boasts enough rides and heart-pounding vertical drops to rival Orlando. Make sure you head to the vibrant city of Barcelona for more excitement as it's just a 30-minute train ride from Salou.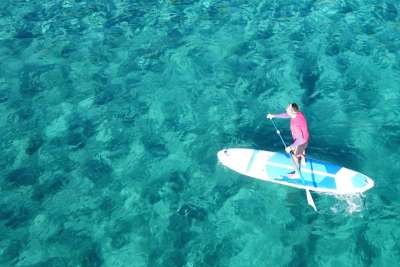 3

Crete

If you're on the hunt for a holiday jam-packed with water sports, then Crete is the destination for you. With sunshine throughout most of the year, you can enjoy an endless array of water activities on this Greek island. Whether you choose to hop on a banana boat, soar above the sea on a flyboard, or be launched in the air by a water jet pack, there is plenty of fun to be had. If scuba diving is your passion, check out Chania and explore an underwater world of reefs, caves and shipwrecks.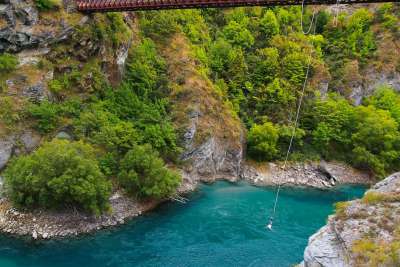 4

New Zealand

If you hanker for a holiday that will open your eyes and flood your body with adrenaline, then New Zealand has a whole host of thrilling adventure sports to choose from. For a hilarious and exhilarating activity try Zorbing; roll down a hill in a giant inflatable sphere! For those of you who fancy something a bit more daring, New Zealand offers a range of immense sky diving and bungee jumping locations. These last two are not for the faint-hearted but if it makes you feel any better, New Zealand has an impeccable safety record.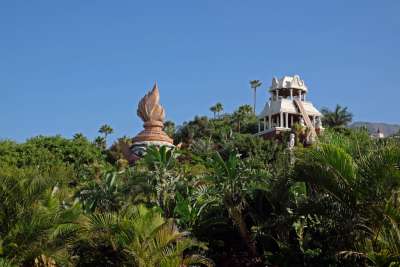 5

Costa Adeje

TripAdvisor's number one water park in world, Siam Park in Tenerife, has heaps of attractions to keep you happy on holiday. From slides with vertical funnels to a 28-metre tall slide that shoots you through an aquarium of sharks and rays, Siam Park is certainly not just for kids. This Thailand-inspired water park will get your heartbeat racing, but if you prefer a calmer ride, slowly drift along the Lazy River whilst taking in the stunning views of the Thai architecture and plants.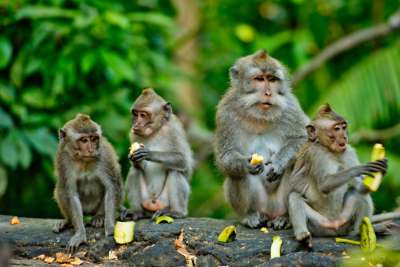 6

Bali

Yes, Bali may be a bit further afield, but we can assure you the long-haul journey is worth it. Relive your childhood trips to the zoo with a far more exciting and interactive walk through Ubud Monkey Forest, which is home to 600 rather cheeky monkeys. If you're feeling fit then climb Mount Batur at sunrise; Bali's most active volcano. For aqua lovers, Waterbom Bali water park has a selection of world-class rides and attractions to keep you entertained while you're away!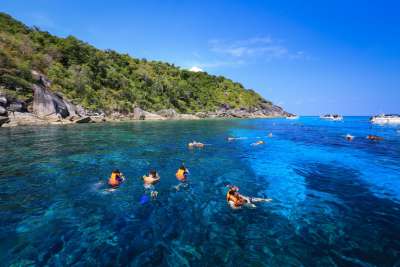 7

Antigua

The stunning Caribbean island of Antigua has plenty to offer for big kids. If you're up for something a bit different, then why not take a trip to Stingray City and swim with stingrays in the wild? In crystal clear, shallow pools you can admire and feed these surprisingly friendly, graceful creatures. If you don't fancy meeting the rays, head to Cades Reef or Deep Bay to experience some out of this world snorkelling instead.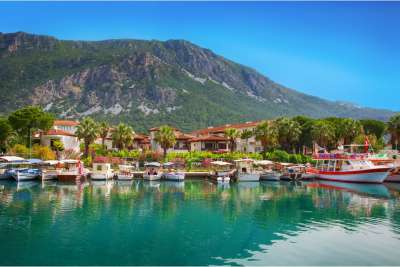 8

Marmaris

If you fancy a holiday where you can get that pulse racing, but can also enjoy some downtime when needed, then why not head to Marmaris in Turkey? With a theme park and a dolphin park on offer, it's no wonder that Marmaris is a great big kids holiday destination. Once you've burnt off some energy, relax and recharge your batteries on one of Marmaris' beautiful, sandy beaches with a cocktail in hand.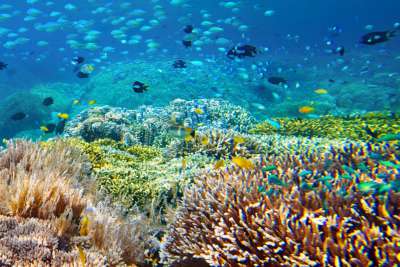 9

Isla Mujeres

If swimming with whale sharks tickles your fancy, visit the Mexican island of Isla Mujeres, located 13 kilometres off the coast of Cancun. You'll stand a good chance of meeting these gentle giants in the summer months up until mid-September. If shark encounters don't float your boat, visit the island's turtle farm (Tortugranja) which safeguards breeding groups and protects the eggs of endangered sea turtles. Fresh water cave diving is also popular nearby Isla Mujeres in Playa Del Carmen, Cancun.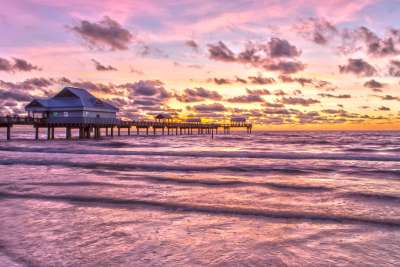 10

Clearwater

With impeccable beaches and inviting waters, Clearwater in Florida is great for all ages. There is an abundance of water activities to get involved in; the city is famous for sailing, kayaking and fishing. Go for a spectacular parasailing ride over Clearwater Beach and enjoy panoramic views of the city. Clearwater also offers bottle-nosed dolphin tours so be sure to pack your camera! Once you're ready to relax, head to the daily sunset festival at Pier 60 and watch the sun go down.
Most Popular Top 10s