Undiscovered Europe Beach Holidays
There's an overwhelming number of beaches to be found in Europe, yet holidaymakers always seem to opt for the sames ones each year. But with so much more beauty to be explored and pored over, why not try somewhere new and benefit from unspoiled beauty, cheap destinations and beaches that feel like they're all for you? We're here to help you find those more niche but no less beautiful beach spots.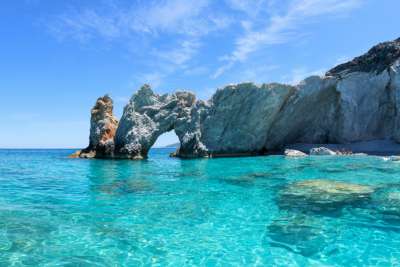 1

Skiathos

While sun-starved Europeans flock towards the luminous isle of Skiathos each summer, your own quiet patch of beachy goodness can be found a short wander away from the main drag. You can take your pick from over 50 beaches, with some of the least crowded erring towards the north. Caribbean-like waters can be found lapping up the island's shores as the humid Grecian climate calls the beach-goers towards the sea.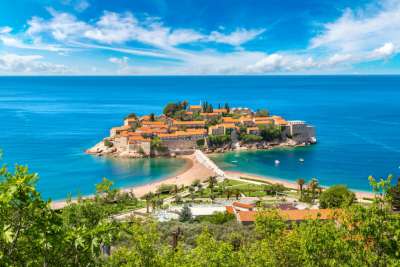 2

Montenegro

Montenegro still baffles with its largely undiscovered beauty. Beaches, little inlets and coves are swept up by the meandering coastline as it comes backed by craggy limestone mountains and forests. You'll have many of the gorgeous beaches practically to yourself, as holidaymakers favour Croatia which can be reached around a two-hour drive to the west. Head for the aptly-named Big Beach which stretches out for several miles. Or for something extra special, take a boat out to Queen's Beach which comes framed by dramatic cliffs.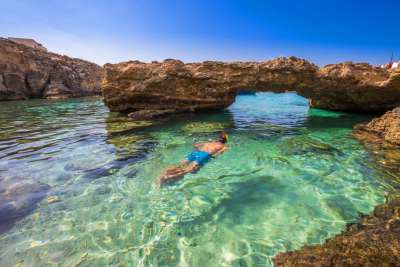 3

Gozo

Venture away from the crowded beaches of Malta towards its sister island, Gozo, and you'll find crystal-clear, cerulean waters that are far less thronged. Even in the height of summer, Gozo seldom gets busy, making it well worth the slightly longer trip. You'll find some of the very best snorkelling spots in Europe, with shipwrecks and treasures to be found below the surface. For something a little different, head towards the bright-red coloured sands of Ramla and its languid bay.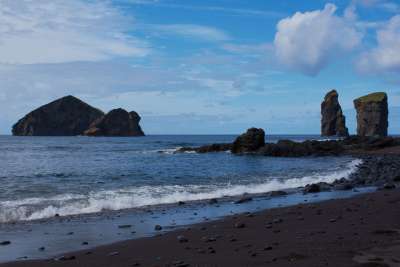 4

Azores

Azores might well be Europe's last undiscovered island experience. You'll find bubbling thermal pools, lush forests, and of course - sprawling, gorgeous beaches - all splattered across these islands in the Atlantic ocean. The islands' beaches boast an inimitable beauty, as well as a scarcity of visitors. In fact, the beaches will mostly be empty, save perhaps for some ambitious surfers. You'll also find tidal pools on Flores island and volcanic, black-sand beaches on Sao Miguel.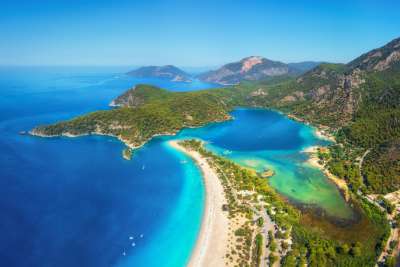 5

Olu Deniz

Located in south-western Turkey, at the foot of the Taurus Mountains, Olu Deniz boasts one of the world's most picturesque lagoons. It comes flanked by a national park as a long spit stretches out into aquamarine waters. Besides the great lagoon, you'll find plenty of other beaches which enjoy brightly-coloured waters and floury sands, 10 of which have been awarded the prestigious Blue Flag award. For something extra spectacular, survey the beaches from the sky on a paragliding tour.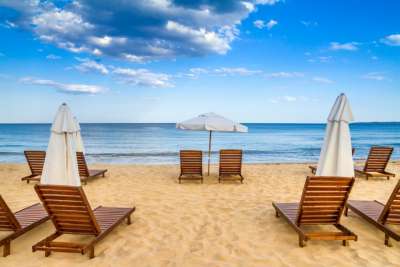 6

Sozopol

This lesser-known Bulgarian gem pairs a seaside resort with a roaring cultural itinerary. Sozopol is Bulgaria's oldest coastal town so you'll find oodles of cultural monument amongst a picturesque setting. Museums and promenades lie within mere steps of one another, as the gentle Black Sea waves provide a tranquil soundtrack. Thanks to the lazy sea you can be assured a safe swimming experience, as well as great snorkelling spots and many other water sports to try out.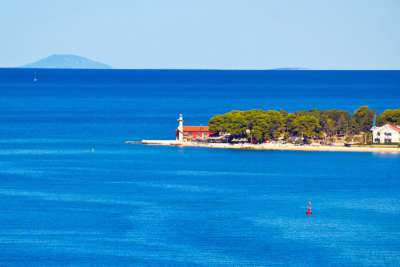 7

Zadar

This seaside town in the Croatian region of Dalmatia offers a similar beauty to the more popular resorts like Dubrovnik, just with way less tourists. The pretty beaches come shaded by the Velebit mountain range, and showcases exhilarating artwork from the locals with painting strewn throughout the area and extraordinary sand structures, which are built throughout the day on the beach. Make your way around the beaches and find small bays, large bays and peninsulas of all sizes.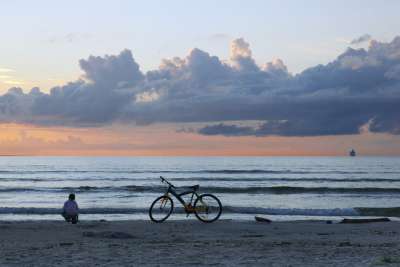 8

Tallinn

While you may not expect the Estonian capital to feature on a listicle about beaches, Tallinn is here for a good reason. If you can tear yourself away from the stimulating city, you can make your way to any of the five public swimming beaches that the city has on offer. Enjoy a break from the bustling city in these little corners of quietude and sink your toes into their surprisingly soft sand.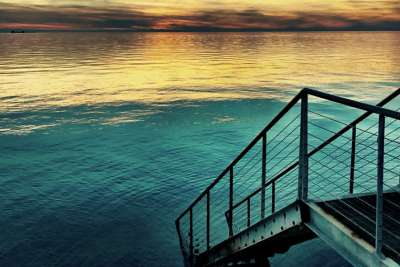 9

Trieste

People have been bathing in the sea in the centre of the Trieste since 1820. The sea seems to envelop the city, so dunking yourself in for a swim is just as easy as dipping into your bathtub at home. The temperature of the water is just as pleasant as a warm bubble-bath and its changing, chameleon-like colours make it seem as though you've dropped a gigantic bath-bomb into the sea! Jump off the promenade at Muggia beach, or just admire the simple beauty of Alle Ginestre beach.
10

Cadiz

While Cadiz was once one of Spain's hottest resorts - that was around 3,000 years ago - and it's been going through its underrated phase ever since. There's really no reason for its beaches to be so underpopulated during the summer months, but we're certainly not complaining. One of its best beaches, La Caleta, lies at the city's historical centre, and you'll get an incredible backdrop here of Medieval fortresses, while you plunge your toes into the beach's golden sands and warm water.
Most Popular Top 10s