Top Events in Amazing Destinations
There are holidays where we just want to laze by the pool, there are those that see us hopping from cultural spot to cultural spot, and there are those where we never leave the dancefloor. But there's another contender for our favourite kind of holiday – the kind we plan around a special event or festival. Not only do you get to enjoy a spectacular party at the below destinations, but they're amazing holiday spots in their own rights. Whip out your calendar and start planning!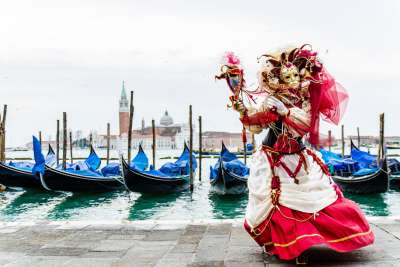 1

Venice Carnival, Venice - 16th February to 5th March 2019

Don a mask and head for the Floating City to partake in the age-old tradition of Carnival. Originally launched in 1162 to celebrate the victory of the Venice Republic against Aquileia, it became famous as a time for debauchery and hedonism. Join in by attending a famous Venetian ball, feasts and even a water parade. Of course, Venice itself is the main attraction - traverse its canals by gondola and visit the Bridge of Sighs for the full experience.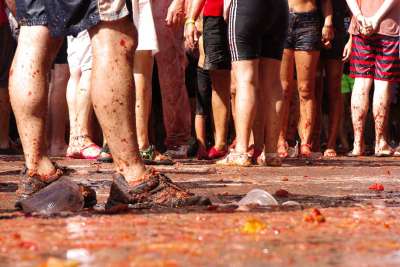 2

La Tomatina, Bunol, Valencia - 29th August 2018

If you've ever fancied tossing an overripe tomato at someone, this is your chance! La Tomatina is the famous Spanish festival that sees tonnes of tomatoes lobbed across streets and squares creating absolute carnage. How the annual food fight first came about is debated, but we'll use any excuse to visit Spain! While you're in the area, plan a trip to the seaside city of Valencia, where the ancient world meets the modern in spectacular fashion.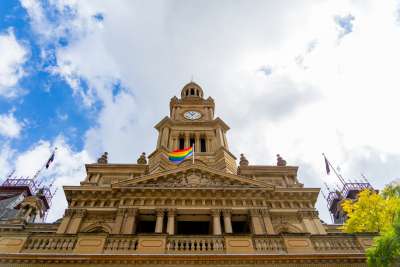 3

Mardi Gras, Sydney - 2nd March 2019

Join one of Sydney's biggest shindigs of the year at this annual celebration of its LGBTQ+ community. The Mardi Gras Festival runs from the 15th of February until the 3rd of March, and includes parties, art exhibitions, performances and a huge fair, all culminating in the Mardi Gras Parade. Held on the first Saturday of each March, it sees 300,000 people line the streets to watch the city's LGTBQ+ residents - many dressed in eye-catching costumes - wind through the city streets. Make the most of the long journey to get there by squeezing in a visit to Bondi Beach while you're in the harbourside city.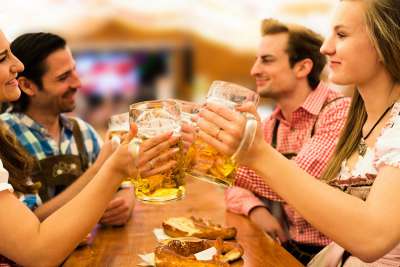 4

Oktoberfest, Munich - 22nd September to 7th October

Any festival where it's acceptable to drink litre after litre of German beer is right up our alley! While there are Oktoberfest celebrations the world round, it's in its hometown of Munich where the magic really happens. A huge public space in the city is transformed into what's been dubbed 'Adult Disneyland', with several huge tents seating thousands of people set up by local breweries. Bands play traditional music, you never have to wait too long for a beer and you have no excuse not to line your stomach with sausages, pork knuckle and sauerkraut. Give your liver a break with a day trip to Neuschwanstein Castle - the iconic castle that inspired the Disney logo.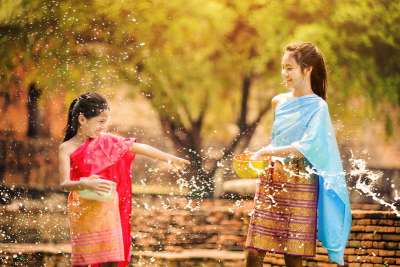 5

Songkran Water Festival, Chiang Mai - 13th to 15th April 2019

One new year celebration not enough for you? Fit another in at Songkran - otherwise known as Thai New Year! Locals ring in a fresh year with the unique tradition of throwing water at each other! While it might be a great way to cool down in the notorious Thai heat, it actually serves a purpose: to purify and wash away sins and bad luck. Everything from hoses to water guns and buckets are whipped out in a quest to drench the crowds. While it's celebrated around Thailand, Chiang Mai's event sees the whole city transformed into one huge water fight! While you're in the city, visit its famous temples and elephant conservation parks.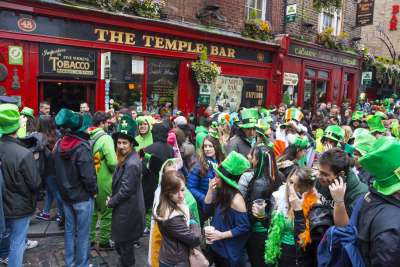 6

St Patrick's Day, Dublin - 17th March 2019

Dubliners know how to drink on a good day - and on St Patrick's Day they double down on that unique Irish skill to celebrate their patron saint. Get the craic with the famous Paddy's day parade, then head to the pub to sink a few pints with the locals. The Temple Bar area is the most popular with tourists - but you're sure to find a drinking hole, with more than 750 pubs in the city! Keep the party going with a visit to Dublin's famous Guinness Storehouse, or for something a little more wholesome head to the National Gallery of Ireland. Image © Aitormmfoto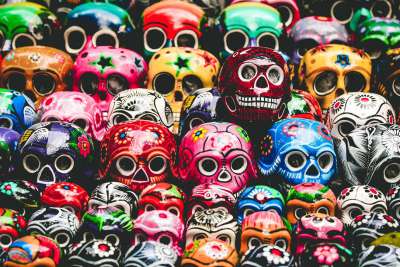 7

Dia de los Muertos, Mexico City - 2nd November, 2018

More commonly known as the 'Day of the Dead', this Mexican holiday is celebrated wherever you find people of a Mexican background. But for the best experience, head to the home of this holiday - Mexico! A day of remembrance of friends and family members who have died, it involves eating specific foods, cleaning graves and, in Mexico City, a huge parade where you'll find locals with the traditional skull face paint. Of course, no holiday to Mexico is complete without tacos, so build up an appetite at one of its famous beaches, cenotes or pyramids before gulfing a few down!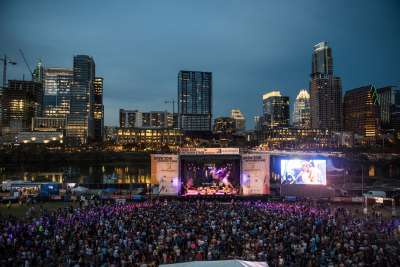 8

South by Southwest, Austin, Texas - 8th to 17th March 2019

Music, film and comedy fans will be in heaven at this festival in the Deep South of the US. SXSW Music is the main portion of the festival - it is the largest music festival of its kind in the world, with more than 2,000 acts performing each year. The film portion of the event includes conferences, panels and workshops, as well as talks - luminaries such as Ryan Gosling, Tilda Swinton and Amy Schumer have all spoken at the event in the past. Holidays to America's south aren't complete without sampling some local hospitality in the form of food - you want to look out for brisket, fried chicken waffles and Tex Mex. Image © Merrick Ales Photography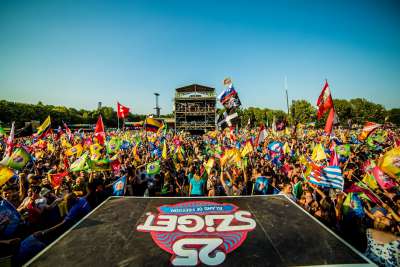 9

Sziget, Budapest - 8th to 15th August

Combine your next island holiday with a music festival holiday at Sziget. This famous week-long extravaganza is held on an island in the middle of the Danube river and boasts some 1,000 performances every year. Between sets by musicians across the whole spectrum of genres, revellers paddle in the river by day and party at raves come night. Of course, while you're in Budapest you should take a dip in one of its famous baths and have a drink at a 'Ruin Pub' - drinking dens created in derelict buildings. Image © Sandor Csudai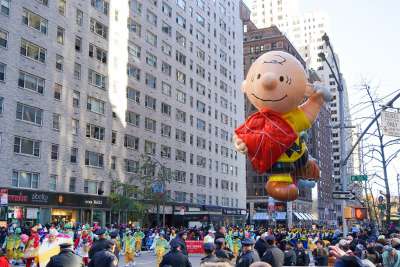 10

Macy's Thanksgiving Day Parade, New York City - 22nd November

If there's one thing you could never accuse America of, it's doing things by halves. And so it is with New York's Thanksgiving Day Parade - the largest parade in the world! Started in 1924, it's a visual feast famous for its enormous balloons that take 90 people each to handle! The parade weaves its way through Manhattan's streets, and also features performances by big-name music stars. There's millions of things to do in New York besides the parade, though. Start by visiting Times Square, heading to the top of the Empire State Building and wandering through lush Central Park. Image © Inspired by Maps
Most Popular Top 10s