Street Food Cities You Have To Visit!
Here at dealchecker, we think food and travel go hand in hand. Sure, we love strolling along a sandy beach, dipping our toes in lush warm waters, and taking a few selfies in front of nearby attractions, but wandering around a traditional food market or tasting local cuisine for the very first time, they are feelings you just cannot beat. We've eaten some pretty amazing things across the globe, but some of the very best have been delicacies from street food markets or vendors, and sometimes when we've least expected it. Here are our favourite street food cities for you to take a bite in!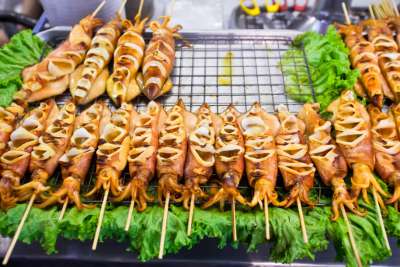 1

Bangkok

Bangkok is known as The Land of Smiles, and with so much amazing street food dotted across the city, its easy to see why. Pretty much everywhere you turn in Bangkok you'll be met with tempting sights and smells of local delicacies. From sizzling pad thai noodles and fragrant Thai soups, all the way to sticky mango puddings and chocolate -filled pancakes, it really is a food-lovers paradise. For the more adventurous foodies, chances to eat deep-fried critters are almost guaranteed, with vendors wandering around the liveliest of areas targeting those who look like they may have drunk a few too many buckets of booze!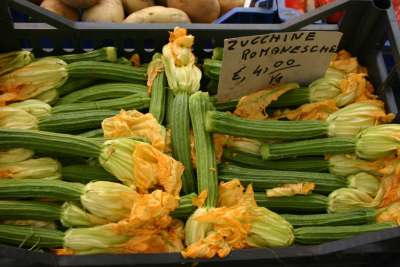 2

Rome

Many think a trip to Rome will be an expensive affair, but with so many delicious street food options on offer, you won't have to break the bank. Food trucks serving paninis make for a great lunchtime snack, and with Romans being the foodies that they are, each one will always be made to order and piping hot. Other street food delicacies that are an absolute must include the traditional slow-cooked pork belly named porchetta, a slice of proper Italian pizza and a cone of creamy gelato. You'll find street food vendors all over the city, but stay away from the more touristy areas to avoid getting ripped off!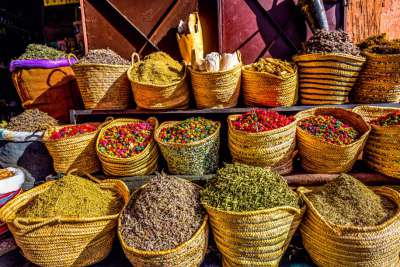 3

Marrakech

Well-known for its bustling food markets filled with vibrant colours and spicy aromas, a trip to Marrakech is a must for any hardcore foodie. Come night, the famous square of Jemaa el Fna is turned into a lively food court and is filled with an incredible spread of Moroccan delights, as well as some rather daring delicacies too. Snail soups and sheep heads can be found for those wanting to step outside their comfort zones and try something new. For those not wanting to be too bold, there are plenty of other things to snack on instead as you wander through the mountains of colourful herbs and spices.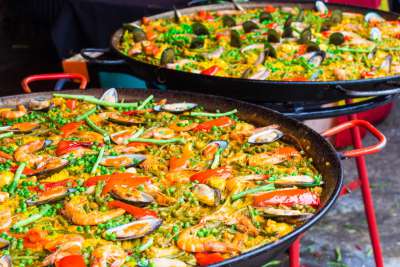 4

Barcelona

Like many cities around the world, Barcelona too has been well and truly caught up in the street food craze. Finding street food events throughout the city is generally pretty easy with gatherings taking place most months, and it's here you'll find Barcelona's best and most famous vendors. There's sure to be some paella and tapas knocking about, but like many cities, this Spanish gem hosts a whole range of different influences and cuisines, so don't be surprised when you see markets selling fresh banh mi baguettes and tacos.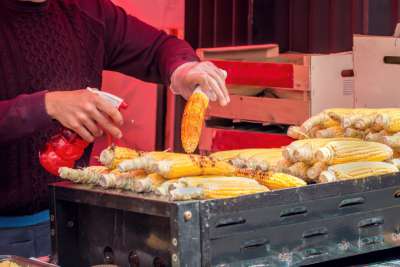 5

Mexico City

It is believed that well over 75% of the population of Mexico City eat on the streets at least once a week. If this is true, then we need to get over to this Mexican foodie hot spot immediately and sample some delicacies! Selling everything from breakfast juices and fresh fruit in the mornings, deep-fried quesadillas and crispy tostadas for lunch and dinner, and then sweet doughy churros as late night snacks, the food scene in Mexico City sounds like absolute heaven to us!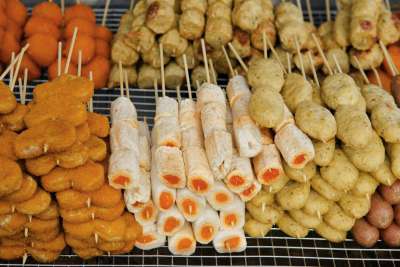 6

George Town, Penang - Malaysia

With a mix of influences from Malaysia, China, India and Western cultures, the local cuisine in George Town is interesting, complex and most importantly, full of flavour! The amount of street food vendors, aromas, colours, and therefore choices, can be somewhat overwhelming. However, with a reputation for some of the best street food in the world, there's no need to fret, just take your time and explore. A bowl of laksa is an absolute must though during anyone's time in Malaysia, and you'll be sure to get the best bowl of all here in George Town.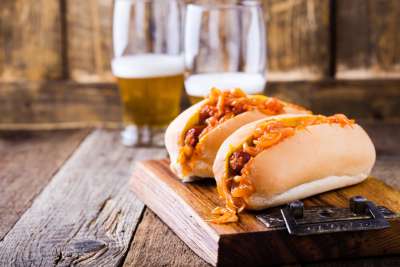 7

New York

With hot dog vendors, and pretzel carts on every street corner, New York was always going to make the list wasn't it? Home to many food markets, street food has always been a big part of New York culture. The Union Square Greenmarket started back in 1976 and has since grown to be one of the biggest in the city, with some of the freshest local grown produce too! As well as the many food markets, there are also a huge amount of street food vendors across the city helping locals and tourists alike to have a cheaper, and more tasty day in The Big Apple.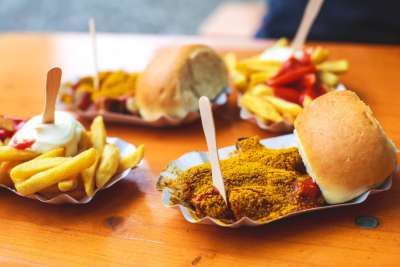 8

Berlin

Berlin, home of the oh-so-famous and oh-so-delicious currywurst. It deserves to be on this list for that alone! A bratwurst sausage, topped with a thick curry ketchup and then served with curry powder on top and a bread roll on the side, really is Berlin's best street food dish and can be found just about everywhere across the city. As well as currywurst vendors, there are also many street food markets in the German capital offering many other dishes. Street Food Thursdays is great and brings the best food, wine and beer in Berlin together every, yep you guessed it... Thursday.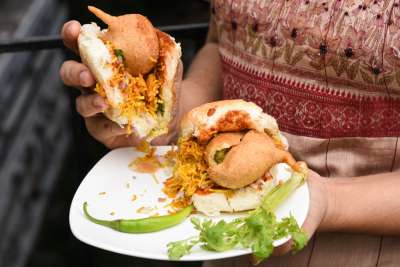 9

Mumbai

Street food has always been an important part of Indian culture with Mumbai very much leading the way. Amongst all the hustle and bustle, you'll find some of the very best street food in the world here to sample. Vada pav, a deep-fried potato dumpling stuffed into a bun and then topped with garlic and green chilli, is probably Mumbai's most famous snack and is available everywhere in this city. You'll also see plenty of crispy Bhajis, spicy biryanis and sweet treats to indulge in.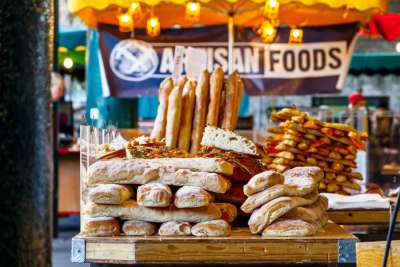 10

London

We couldn't put together a street food cities list and not mention London now, could we? Sure we're a little biased, but London really does have one of the best street food scenes in the world. You only have to take a stroll through the amazing Borough Market to see that. Packed with cured meats, cheeses from across the globe, and bubbling pans of currys and seafood paellas, there's a treat waiting for everyone in London's most famous food market. As well as a wealth of food markets, there are also food shows and events that take place in the city pretty much every month.
Most Popular Top 10s