Top Spots to Escape the Sun
Can't stand the heat, nor the thought of jam-packed Mediterranean beaches? The seemingly never-ending UK heatwave has got us craving cooler climes. Here at dealchecker, we've put together a list of 10 amazing destinations where you can escape the sun and stay cool all summer long.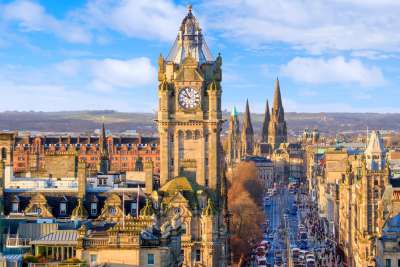 1

Edinburgh, Scotland

You don't have to travel far and wide to escape the sun. With temperatures hovering around the mid-teens in summer, Edinburgh is a great city to cool off in. Explore the winding streets of the historic Old Town, soak up the summer festival atmosphere and relax with a drink or two in a quirky pub. If you're feeling energetic, take a hike up Arthur's Seat - an extinct volcano with breathtaking panoramic views of Edinburgh.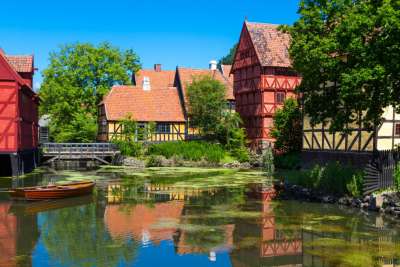 2

Aarhus, Denmark

Daring Nordic cuisine, music festivals and impressive architecture are among the many reasons to visit Denmark's second largest city - Aarhus. With cool summer climes, you can kick back, relax and enjoy some of Denmark's best sandy beaches, without the stifling heat. Aarhus Festuge is the largest arts and culture festival in the whole of Scandinavia – you can expect more than a thousand different events spread over 10 days, including gastronomy, theatre and dance productions.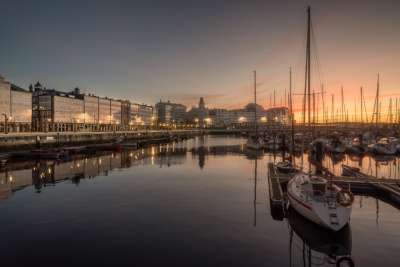 3

La Coruña, Spain

If you love Spain but want a slightly cooler option than the packed southern beaches, head to La Coruña on the north coast of Spain. With colourful culture, bustling bars and fantastic food, La Coruña does not disappoint. This vibrant coastal city offers a great mix of city and beach. Wander the medieval Old Town and visit the Tower of Hercules, or take your pick from one of unspoilt beaches, just a short drive away from the city.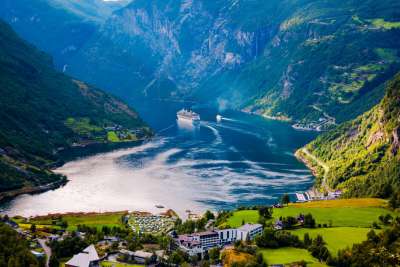 4

Geirangerfjord, Norway

For a dose of fresh, clean air, visit the picturesque Geirangerfjord in Norway. Known for its spectacular waterfalls and dramatic surrounding mountains, it's no wonder Geirangerfjord features on the UNESCO World Heritage list. To get up close and personal with the epic scenery, take a fjord cruise from the village of Geiranger. Enjoy the cool weather and don't forget to pack your camera for some truly out of this world snaps!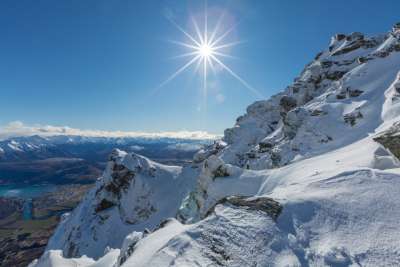 5

Queenstown, New Zealand

For those who fancy a snowy escape, the majestic Queenstown in New Zealand offers skiing from June to October, with temperatures around 10°C. The closest ski area, Coronet Peak, has a 1640m slope for you to tackle. If you hanker for a cool escape that will open your eyes and flood your body with adrenaline, thanks to a realm of intense winter sports Queenstown is the destination for you!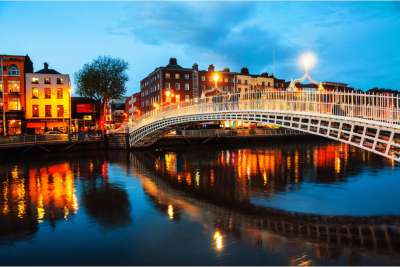 6

Dublin, Ireland

The capital city of Ireland, Dublin is a vibrant and fast-paced place for a summer holiday. Stay cool and sample the famous Guinness at a traditional Irish pub or while away the afternoons in the Temple Bar area. If you fancy brushing up on your history, head to the Little Museum of Dublin for the best quick overview of Dublin's recent history. Guided walking tours are a great way to learn about the city's architecture, waterways and hidden secrets.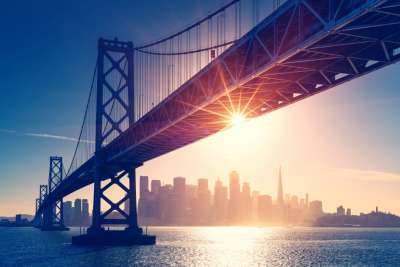 7

San Francisco, USA

If you're happy to travel further afield for a cool escape, then we recommend San Francisco. Outdoor concerts, kayaking and street fairs make San Francisco a lively city to spend your summer holiday. To take in the fresh sea breeze and tasty seafood, head north out of the centre to the buzzing Fisherman's Wharf. For a real Instagram-worthy holiday snap, we recommend visiting the Golden Gate Park early in the morning for a great shot of the bridge.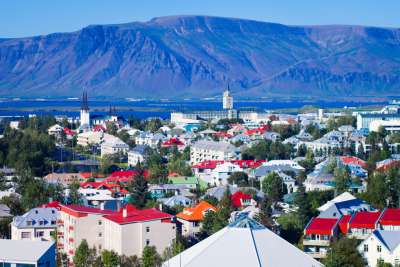 8

Reykjavik, Iceland

If a suitcase full of jumpers and extra thick socks appeals to you, a holiday to Reykjavik might suit you down to the ground. With the sun visible for almost 24 hours a day in summer, visitors can take advantage of outdoor activities such as sea-fishing and whale-watching without the heat.

Renting a car in Reykjavik

is a fantastic way to explore the city's surrounding areas. Located 31 miles east of Reykjavik, the Þingvellir National Park boasts a spectacular volcanic canyon and the first ever parliament building.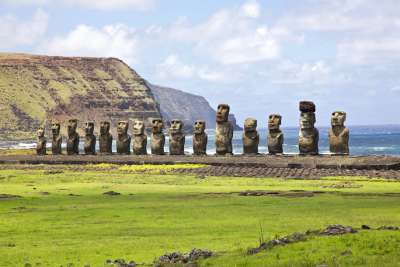 9

Easter Island, Chile

April to November is the low season in Easter Island, which means not only will the prices be cheaper, but there will be fewer tourists too! With temperatures usually below 20°C, this mystical island is a great option for hiking lovers, solo travellers and those who fancy a unique escape. Known as one of the most isolated places on earth, you can visit and admire approximately a thousand mysterious carvings of moai, human-faced statues.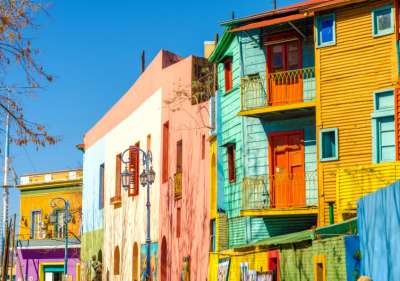 10

Buenos Aires

Buenos Aires has plenty to offer its visitors – from the modern docks of Puerto Madero to the historic, cobbled streets of San Telmo. Like the rest of Argentina, Buenos Aires is a meat lover's paradise, with high-quality beef and lamb sold in many restaurants. As the home of Tango, we recommend heading to a milonga to watch an authentic Tango in motion. Visit Argentina's capital from August to November when the temperatures are pleasantly cool - around 20°C.
Most Popular Top 10s