What's better than one island holiday destination? A whole collection of them, of course! With diverse settings interconnected by quick boat or plane trips, an archipelago holiday offers a true escape from the everyday. Here, we round up 10 of our favourites – whether you're an animal lover, an adventurer, or simply looking for the best spot to park a sun lounger, there's an island group to suit.
The Stockholm Archipelago, Sweden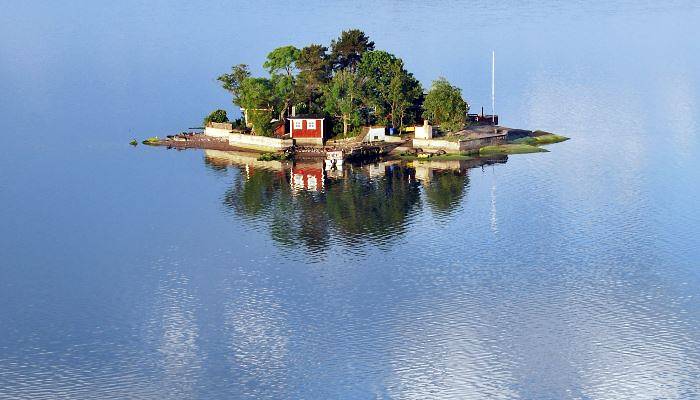 Comprised of roughly 30,000 islands, this archipelago shields the Swedish capital from the Baltic Sea. You'll have the chance to admire everything from emerald-hued forests to colourful carpets of wildflowers, to quaint red cottages to ancient Viking burial grounds. With the closest island just 20 minutes from Stockholm, access is as effortless as it gets.
Galápagos Islands, Ecuador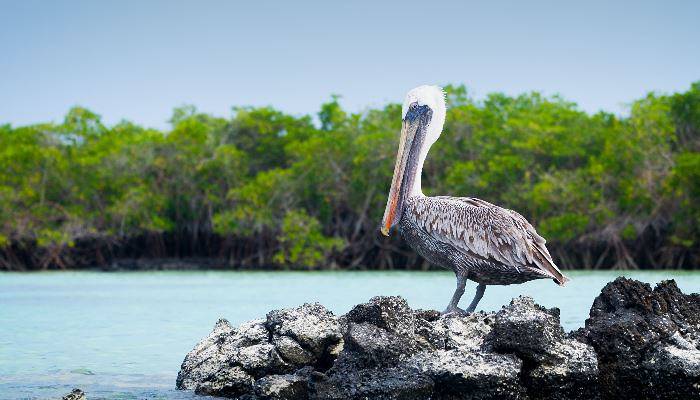 Step off the plane and into a David Attenborough documentary – or at least what feels like one. The Galàpagos Islands' isolated location, heavy protection and volcanic terrain has meant unique animal species have thrived like nowhere else on the planet. Here, you'll spot the world's largest tortoises (some weighing in at nearly half a ton), bright-feathered birds, and playful bottlenose dolphins. Camera at the ready!
French Polynesia
Fringed with vibrant hibiscus blooms and sand in shades from pink to white to black, this archipelago is as romantic as they come. Think impossibly blue lagoons, warm island culture and bright-hued coral ripe for snorkelling. While the infamous Bora Bora is home to high-budget overwater bures and luxurious service, your pocket doesn't have to be ankle-deep to enjoy this paradise. Family-run lodges offer an immersive holiday experience, at a price that leaves you with change for a piña colada or two.
Cyclades, Greece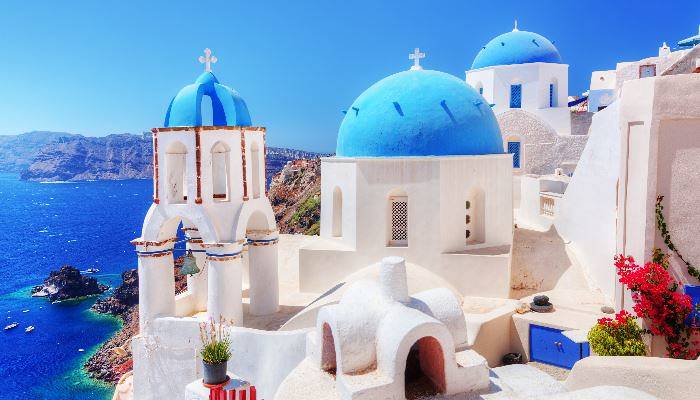 The Cyclades need no introducing: from Mykonos to Santorini, the mere mention of this archipelago conjures images of whitewashed walls, blue-domed roofs, blazing sunsets and azure seas. This is a holiday you can take at your own pace: enjoy long, lazy lunches at waterside tavernas, stretch out on a beachfront sunbed or tackle a rugged hiking trail – your escape, your way; exactly as it should be.
Okinawa Islands, Japan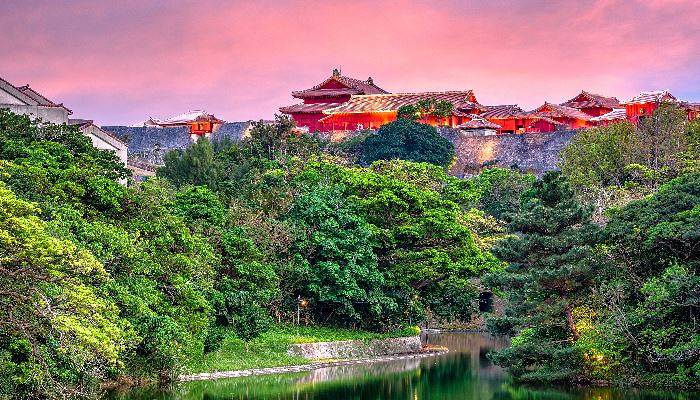 Just a three-hour flight from Japan, the Okinawa Islands are home to everything you might expect from more conventional tropical destinations: white sand beaches, turquoise seas and locals clad in brightly coloured shirts. The difference? This is Japan – swap pineapples for dragon fruit and ukuleles for shamisen, then feel your inhibitions slip away as you sample rice-based spirits at a beach bar. Snorkelling, hiking and even a cherry blossom festival: it's all right here.
Balearic Islands, Spain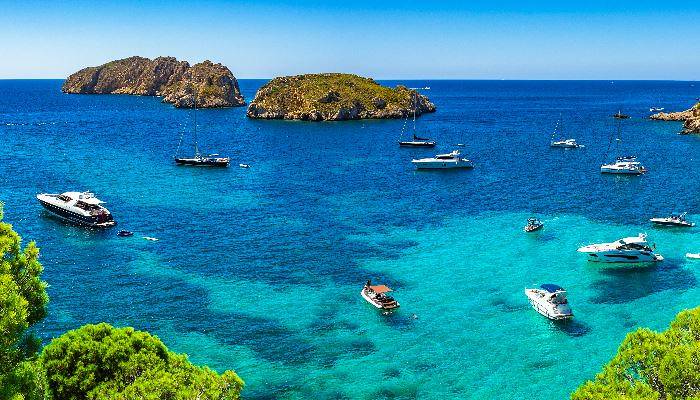 This archipelago is enduring in its popularity for a reason. Scattered in the western Mediterranean Sea, these islands offer 300 days of sun a year, miles of beach space, and plenty of bargain flights. While mainstays such as Ibiza and Majorca are reputed party destinations, that's not all they have to offer. Hit the right spots and you'll be treated to hidden bays, mouth-watering Mediterranean cuisine, and sweeping ocean views.
Western Visayas, Philippines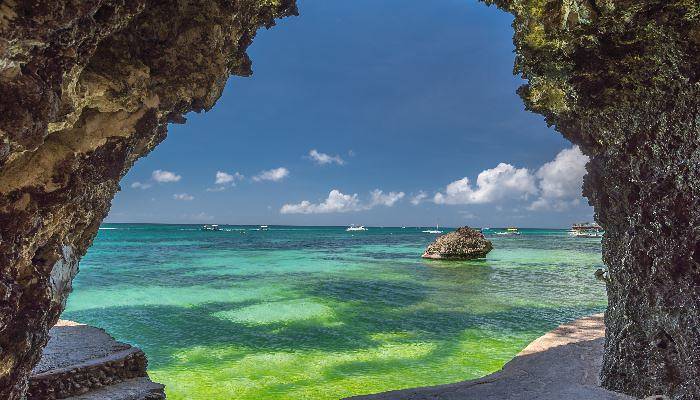 Explore a cave, sunbathe on a sandy beach, dive amongst candy-coloured coral and trek a mountain. The Western Visayas are home to more to-dos than you can shake a snorkel at. Here, island hopping is made easy thanks to frequent and wallet-friendly connecting ferries. There are thousands of islands to choose from, with attractions as diverse as the terrain itself: sugary beaches, fine dining spots, sparkling nightlife, craggy caves and Insta-friendly beach resorts.
Greater Antilles, Caribbean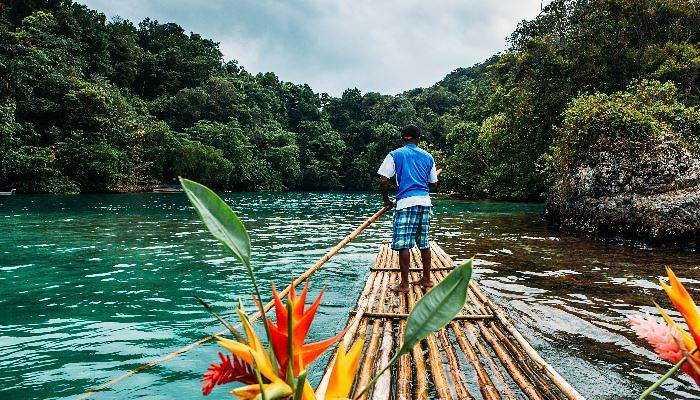 No matter what kind of getaway you're after, you'll find almost any of it in Greater Antilles hot spots such as Cuba, Puerto Rico and Jamaica. Shrouded in colour and bursting with flavour, this is the destination to suit the party animal, the diver, the hiker, the culture vulture and the history buff. Sample some rum, nestle yourself into a pulsing reggae bar, dive to see a kaleidoscope of tropical sea life and breathe in the humid jungle air – they say there's nowhere quite like the Caribbean, and it's easy to see why.
Hawaiian Islands, USA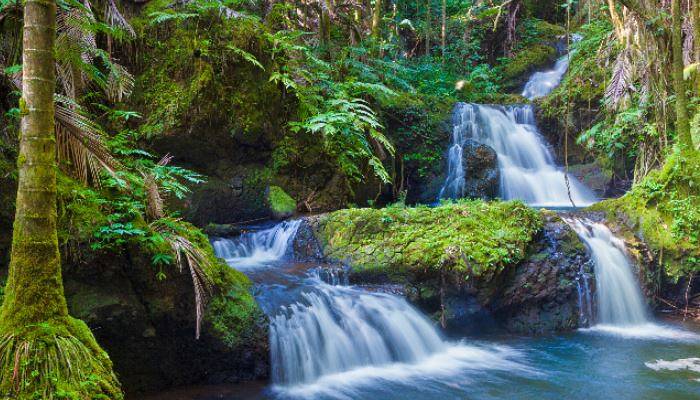 The epitome of something-for-everyone, Hawaii has got holidaying right. Whether you're drawn to the buzz of high-rise resorts and large-scale shopping, or have always wanted to swim beneath a roaring waterfall, you'll find your happy place here.
Lofoten, Norway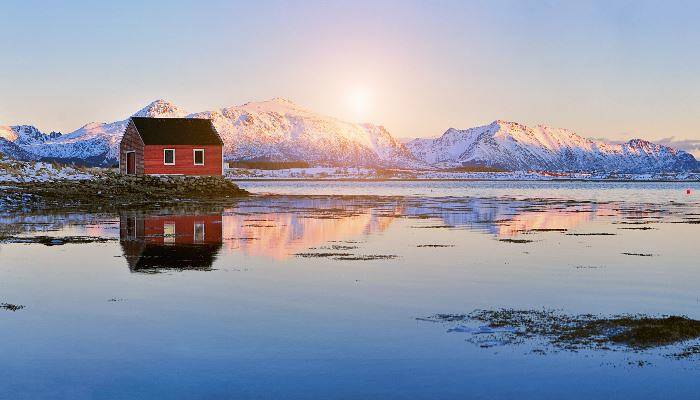 Other-worldly scale is the Lofoten Islands' calling card. Home to spiky mountain peaks and arctic fjords, here you can see the Northern Lights, or witness the phenomenon of the midnight sun (yes, that's mid-summer sun that stays up all night). You'll get the opportunity to sample infamous Nordic seafood and hire a kayak to explore the fjords – a truly tranquil experience.