Top 10 Destinations as Picked by dealcheckers
If there's one thing us dealcheckers know a thing about it's travel, and boy do we love it! Each January, you'll find us battling it out as we try and snap up the weeks around bank holidays to maximise our annual leave. As a result of this passion for travel we've been to a whole heck of destinations between us. Here are the destinations that we love the most!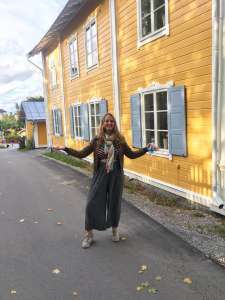 1

Stockholm

Our Head of Content, Rosie, picked Stockholm as her destination of choice:

"Stockholm marries gorgeous natural surrounds with all the cultural sights you expect from a capital city - what's not to love? A personal highlight for me was a trip out to Vaxholm in the archipelago, an island where the scenery was so beautiful that it cured an absolutely brutal hangover."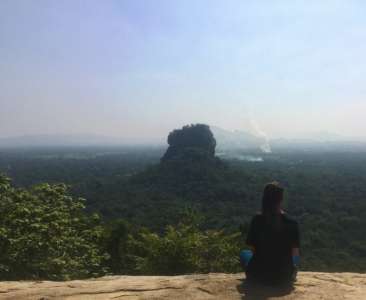 2

Sri Lanka

Our Account Executive, Meg recommends Sri Lanka:

"Sri Lanka is a fave for so many reasons: firstly, the people were so kind and accommodating. I'd often travel by tuk tuk and the drivers would take me to cool local spots, such as secret waterfalls and the like. As a country, it's incredibly cheap to travel and I could get by on £10 a day whilst indulging in amazing food. This photo is of me looking out at Sigiriya, and as you can see, the scenery is breathtaking. The whole country is as verdant as this!"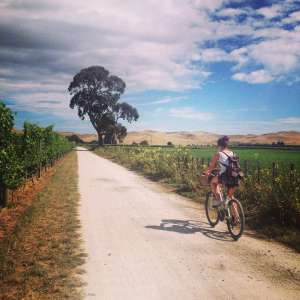 3

Hawke's Bay

Our Deals Editor, Rachel heralds from New Zealand and loves Hawke's Bay on the North Island, just a short internal flight away from Wellington:

"When people think of New Zealand, they picture mountains, forest, glaciers, coastline and lakes. While these sights are beautiful, it means places such as the North Island's Hawke's Bay can be overlooked. This wine region is ever-sunny and is home to scores of unpretentious vineyards serving up world class wine, sumptuous local cuisine and live music. My favourite thing to do is a cycling wine tour. You get given a map, and spend the day cruising the flat, smooth, off-road terrain at your own pace, stopping at closely-clustered wineries for a tasting or two as you stumble across them. It's bliss!"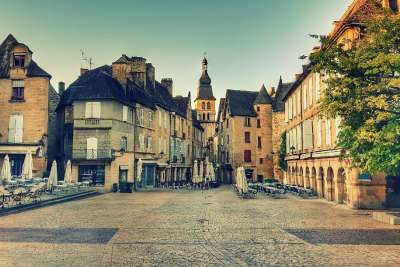 4

Sarlat

One of our Software Developers. Adrien recommends the French town of Sarlat in the Dordogne:

"Sarlat is a very medieval town with interesting architecture throughout! It is an artistic and cultural little town that has become a popular holiday spot due to its striking good looks. That, and the fact that flights to Bergerac from the UK are really rather cheap!"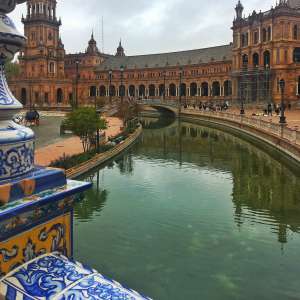 5

Seville

Our SEO Travel Writer Che loved her time in Seville:

"From immaculately symmetrical Plaza de España to winding streets lined with tapas bars, every corner of Seville charms. You could spend days exploring the citrus-scented Alcazar, but that would mean you'd be missing out on visiting rooftop bars overlooking the cathedral (the largest in the world for almost 1000 years), and watching the sun go down from atop the 'mushroom' - an ultra-modern structure in the heart of the old town."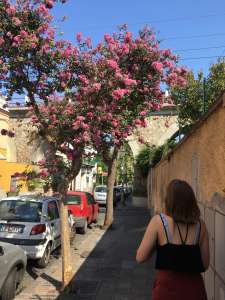 6

Positano

Our Email Marketing Executive Jenny recommends Positano in Italy:

"Positano in Italy is the most photogenic place I have ever been to - a vertical town built on the face of a cliff with colourful cascading houses. I loved wondering the quaint streets and loading up on fresh pasta and crisp white wine along the way. "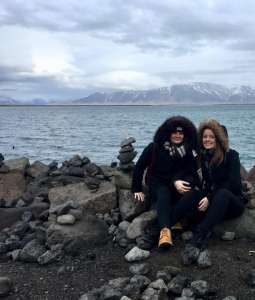 7

Reykjavik

Lindsay, our Social Media Manager always raves about Iceland's Reykjavik and here's why:

"With stunning natural scenery, a wide array of fresh seafood dishes, and a chance to see those oh-so-famous northern lights, a trip to Reykjavik really is one to tick off that bucket list. The city centre itself is quaint and colourful, with a ski town-like vibe. But head a little further out and you'll be met with magnificent geysers, roaring rivers and falls, and the bubbling waters of the Blue Lagoon."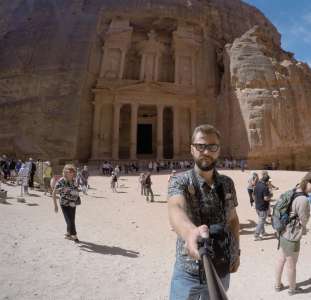 8

Jordan

Our Financial Controller Tomas is incredibly well travelled and so when he says that Jordan is great, we trust his opinion!

"The country of Jordan is easily reached from the Israeli resort of Eilat. Whilst Eilat itself is a lovely spot for a relaxing getaway I couldn't help crossing the border to explore all that Jordan has to offer. This is a country that marries modern amenities with some of the world's most amazing sights. You can windsurf in the beachside city of Aqaba, soak up the otherworldly landscapes of Wadi Rum (made famous by Star Wars Rogue One), and visit the ancient city of Petra all in a one-day trip! Jordanians are very friendly too and English is widely spoken making travelling here simple and accessible"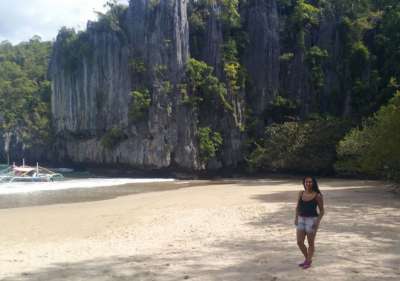 9

Philippines

Our Head of Marketing Vanessa recently travelled to the Philippines and loved it so much that it's crept into her top spot:

"The Philippines is a great choice if you're after a multi-centre adventure in Asia! It's a long journey from the UK, so starting your holiday flopped on the white sandy beaches with a cocktail is my recommendation. With thousands of islands to choose from, it's best to have a rough idea of what you want to see. Bohol is an ideal stop for peace in the jungle and sightseeing. This picture was taken in Palawan after a tour of the underground river caves (book ahead!). The next stop, after a bumpy six-hour van ride across Palawan was El Nido, where you can island hop, snorkel and drink from coconuts until your heart's content."
10

Budapest

Our Paid Search Executive Oliver visited Budapest for the first time this year and it won him over:

"My first visit to Budapest was during February this year when temperatures were below freezing, but this didn't stop me from making the most out of this grandiose city.
Budapest is scattered with things to do and sights to see; whether that be walking up to Fisherman's Bastion to get a panoramic view of the city, or to have a little soak in one of the many thermal baths in the city. "
Most Popular Top 10s