Here Comes the Sun: 10 Bucket List Dawn Breaks
If you can fight the urge to hit snooze on that alarm, watching a blazing sunrise – especially in an exotic land – is a magical experience. Throw in an ancient temple, a 550-million-year-old sandstone or a roaring ocean, and you've bagged yourself a memory you'll never forget.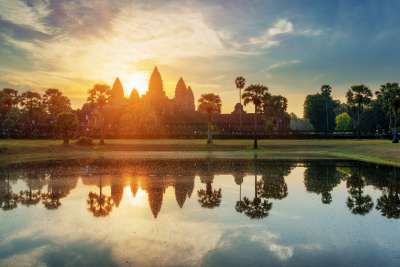 1

Angkor Wat, Cambodia

This temple - which has functioned in both a Hindu and Buddhist regard in its time - dates back to the 12th century. Its ornate yet lofty stature combined with its glassy, purpose-built reflection pond makes it one of the most revered sunrises in the world. Book a tuk tuk the night before and claim a good viewing spot ahead of the crowds, as you certainly won't be witnessing this wonder alone.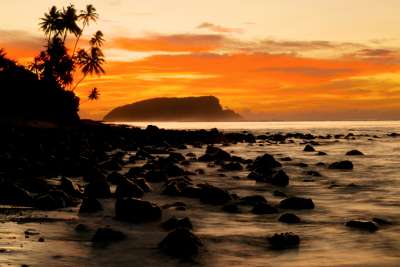 2

Cape Mulinu'u, Samoa

In 2011, Samoa shifted from the east to the west of the dateline, meaning residents are the first in the world to witness a new day dawn. This technicality also means that Samoa is a staggering 25 hours ahead of its neighbour American Samoa. Take the 40-minute flight between the islands, and you'll experience the same day twice – an indulgent way to celebrate a special birthday or anniversary.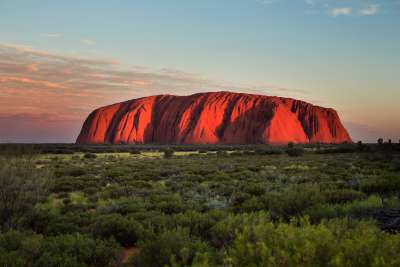 3

Uluru, Australia

Uluru is a sacred sandstone that rises from the surrounding plains of central Australia. It's a remote sight like no other, said to have formed some 550 million years ago. Watch the night stars slip away, and Uluru's roaring ruby hues emerge with the sun. The red shades are their strongest at dawn and dusk, with the area's seemingly ever-blue skies making the contrast seem even more surreal.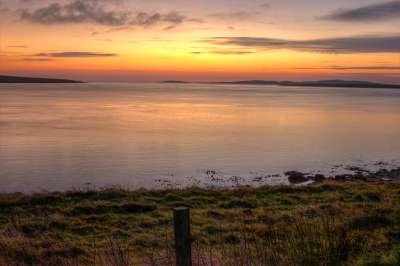 4

Shetland Isles, Scotland

These islands are the UK's most northerly, and the remote black sand beaches make for spectacular sights – without the crowds. Due to the isolated location, light clarity is at a premium, with a mix of Scottish rain, clouds and sun casting dramatic sun beams across the horizon. Mix yourself a flask of steaming coffee, spread a picnic rug on the sand, then sit back and enjoy.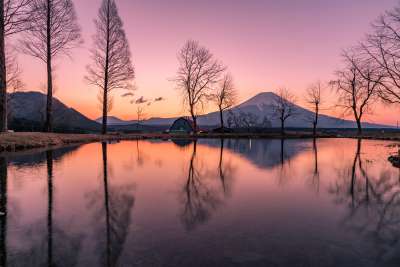 5

Mount Fuji, Japan

This sight is just as spectacular from afar as it is from the summit of the mountain. Nab a spot by a crystalline lake, and admire the mountain's reflection in the waters. Alternatively, find a tour guide who can help you make the climb to the summit - you might get a glimpse of the mountain's triangular shadow that gets cast atop the clouds below. On the way down, treat your hardworking hiker's legs to a soak in an open-air lakeside spa - what a way to start the day!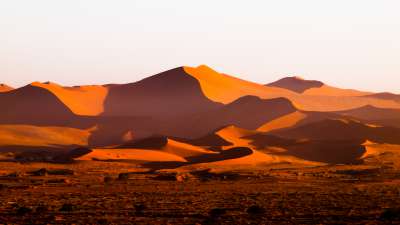 6

Namib-Naukluft National Park, Namibia

Camp overnight in this national park, then rise early to see the sun bring the desert to life. You'll witness insects scuttling across the powdery ground, and then watch in wonder as the sands transform from dark brown to a glowing amber. The best views are seen from Dune 45. Admire sun as sets the sky ablaze, then slip and slide your way down the sand for a warm, filling breakfast.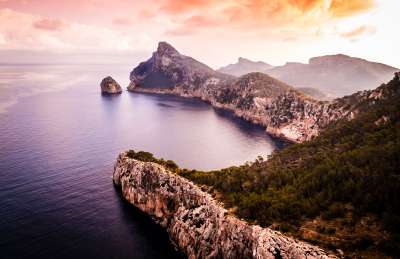 7

Mirador Es Colome, Majorca

This lookout offers panoramic views of the sea and rugged surrounding cliffs, and at sunrise you'll be treated to sights of violet skies, dramatic shadows and the rippling ocean. At 300 metres above sea level, access is possible - and easy - via bike or car. You might have to jostle with one or two others for elbow room, but you'll experience relative peace and quiet compared to the busyness that hits later in the day.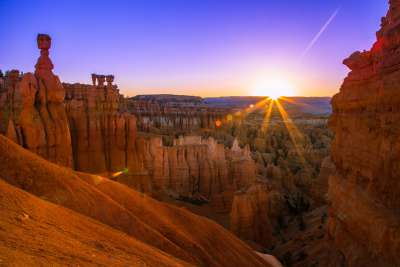 8

Bryce Canyon, USA

Etched with a seemingly endless number of giant natural rock pillars called hoodoos, this Utah park's white, red and orange hues make for a jaw-dropping sight. A four-hour drive from Vegas (with many centres dotted along the way), the park is easily accessible by car or shuttle. Due to the hoodoos' ridged structure and towering statures, the shadows cast during sunrise make for a sight like no other. Your photos won't do it justice, so you're best to sit back and enjoy.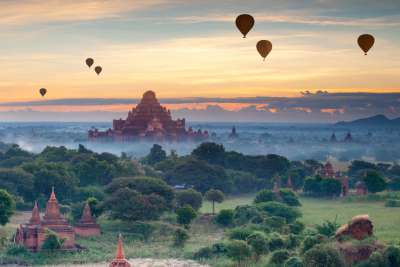 9

Bagan, Myanmar

This temple town is one of the country's main attractions, with dozens of ancient structures scattered over the 26-square-mile plain. Blanketed in a misty haze at dawn, you can watch the sunrise from a hot air balloon, enjoying the best bird's eye views of the temples. Alternatively, choose an on-the-ground lookout spot - the balloons make for a whimsical sight even if you're not on one.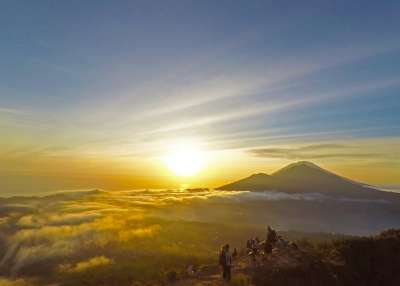 10

Mount Batur, Bali

Leave your accommodation in the dead of night, strap on your head torch and begin your climb up Mount Batur. You're in for golden sunrise views, secret waterfall swims and an up-close view of this volcano's deep crater plus the smouldering lava within. This hike is best navigated with a tour guide, and due to its proximity to resorts, will likely require an eye watering wake up time - but like anything worth doing, it's worth doing well.
Most Popular Top 10s