Unlike its Baltic siblings Riga and Tallinn, Vilnius doesn't attract a huge number of tourists. But don't let the fact that it receives fewer visitors put you off visiting – there is still plenty to see and do on a city break here. From stunning architecture and street art, to city walks and museum tours, there's something in Vilnius to suit everyone's taste.
Visit the Impressive Cathedral Square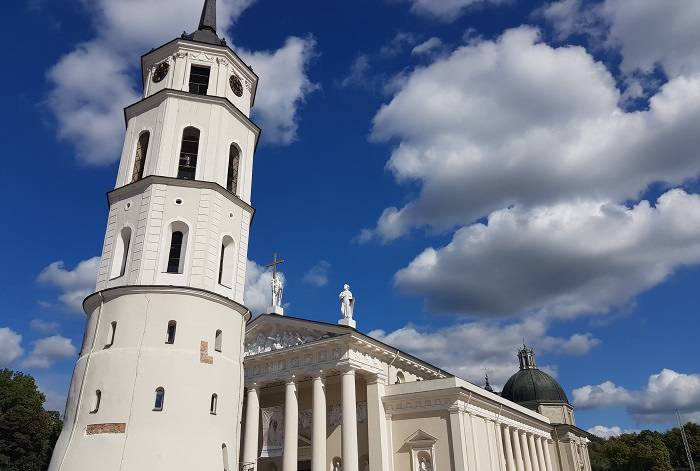 Bright white and full of intricate detail, Vilnius Cathedral Square is one of the most beautiful squares in the whole of Europe. Set in the Old Town, the square is often host to national events, parades, concerts and festivals, and is by far one of the most important places in not just Vilnius, but in the whole of Lithuania. Head here at night to see the square illuminated in all of its glory.
Do a Walking Tour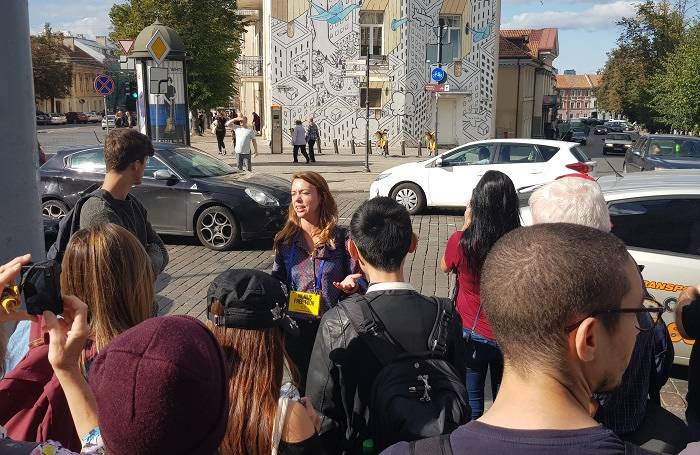 A walking tour is always a great way to get well acquainted with a new city, and when it's free, it's even better! Vilnius With Locals Tours offer visitors a choice of two tours, and ask participants to tip what they want at the end. With a general city tour on offer, as well as an 'alternative' option, they're a fun way to explore the city alongside someone who knows all the best places.
Try a Kibinai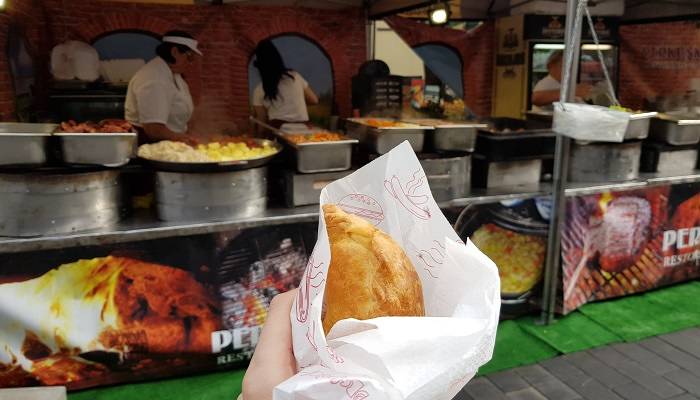 If you love a good pasty, then chances are you'll love a kibinai! Despite being associated with the town of Trakai to the west of Vilnius, kibinas are served in pretty much every bakery across the capital. These tasty filled pastries, most commonly stuffed with pork or chicken, should be nice and tender on the inside, and flaky and buttery on the outside.
Pay Your Respects at the Museum of Occupations and Freedom Fights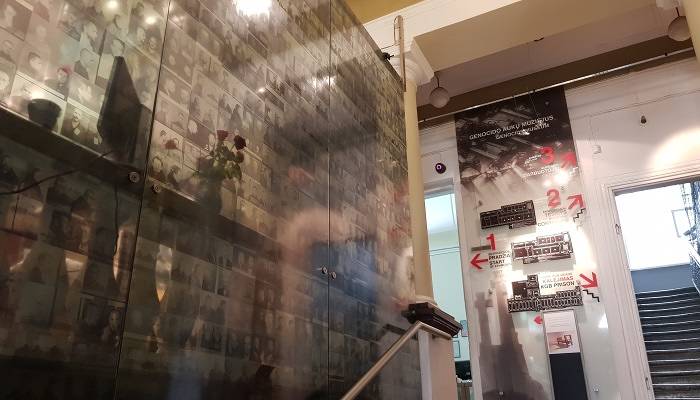 One of the darkest places in Vilnius, a visit to the Museum of Occupations and Freedom Fights is a chilling, yet important experience for all tourists. Divided into two parts, the upper two floors contain information of the deportation of Lithuanians, as well as stories of their resistance against the Soviet Union and their day-to-day lives. The other part of the museum is located in an old prison consisting of cells, torture rooms and an execution chamber, all of which has been relatively untouched since Soviet times.
Enjoy Street Art in Užupis
Street art fans will be in heaven here in the self-proclaimed "Republic" of Užupis. Home to the city's artists and bohemians, this area of Vilnius has fast become well-known for its amazing street art scene, with many of the works alongside the river frequently changing. As well as the brightly coloured art that lights up the street walls, there are also many galleries dotted around Užupis to explore.
Visit the Three Crosses
Head up the Hill of Three Crosses and experience some of the most magical views of Vilnius. The monument itself has changed many times over the years, however the current structure has been in place at the top of the hill for almost 30 years now. Although a slightly challenging climb, the views are well worth it. It's also a lot less crowded than the top of the popular Gediminas Castle Hill.
Have Fun in the Museum of Illusions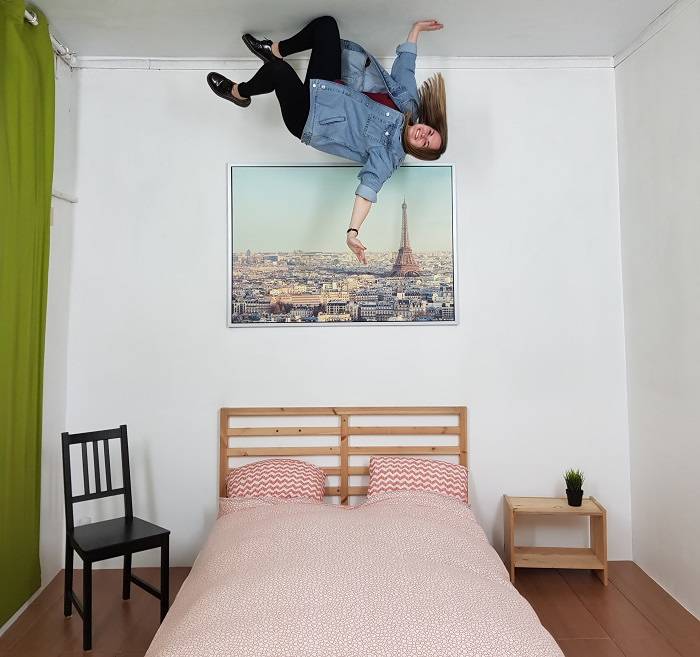 Okay, so maybe it's not the most cultural experience in Vilnius, but it sure is fun! With two floors of interactive and mind-boggling activities and exhibits, a trip to the Museum of Illusions can be educational, as well as a good laugh. Visit upside-down rooms, jump into 3D photos and ultimately make your friends really jealous of you over on Instagram!
Fancy checking out Vilnius for yourself? Compare: Flights | Holidays | Car Hire