Despite only appearing on many peoples' travel radars quite recently, Vilnius has been keeping quite the secret over the past couple of decades. Guidebooks showing photos of stodgy potato dumplings and crispy pigs' ears may be correct when it comes to depicting traditional delicacies, but these days the Lithuanian capital offers so much more: a whole host of on-trend restaurants, cafes and bars just waiting to be discovered. Here are some of the best things we ate when we ventured over on behalf of dealchecker earlier this year.
Breakfast at Stebuklai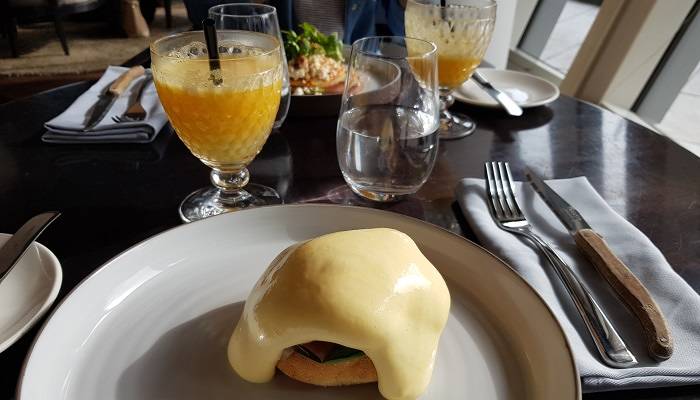 They say breakfast is the most important meal of the day, so why not make the most of it with a feast at Stebuklai? With a great reputation in Vilnius, this contemporary restaurant is open from 9am – 5pm, six days a week, serving a host of delicious fusion-style dishes. We recommend arriving mid-morning and ordering the huevos rancheros or prosciutto eggs benedict, both of which are supremely tasty.
Bambalyne for Beer Lovers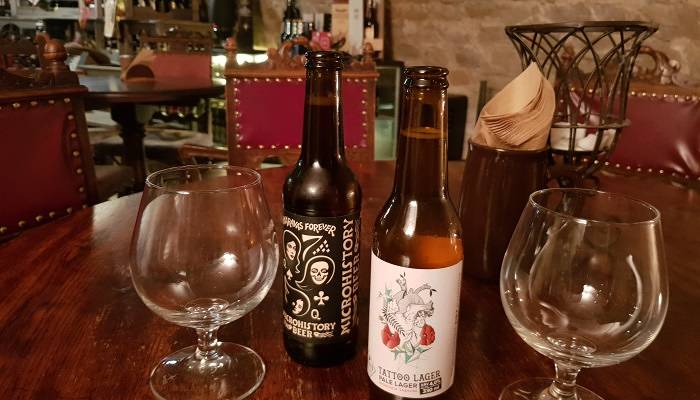 Set in a cosy underground cellar, and home to around 100 beers from local brewers, Bambalyne puts Vilnius firmly on the map when it comes to the craft beer movement. Choosing a beer may seem a little overwhelming with so many to pick from, but that needn't be a worry, with staff on hand as soon as you walk in to help you make that all-important decision.
Get Your Burger Fix at Boom! Burgers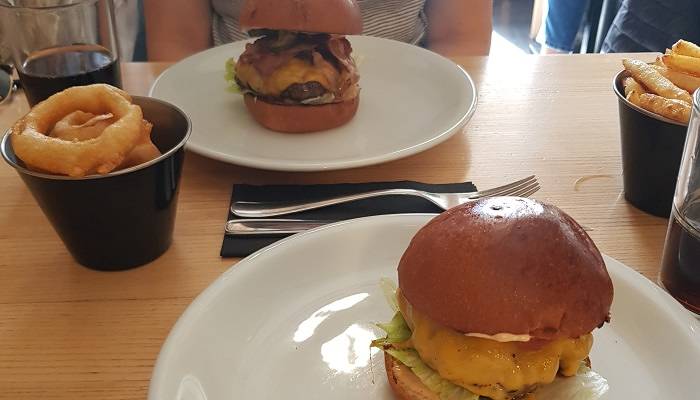 After the success of their first branch in Sofia, Bulgaria, Boom! Burgers saw a gap in the market over in Vilnius for a new burger joint. The restaurant opened back in 2013 in the centre of town, and has been serving up juicy homemade burgers to patrons in its hipster surrounds ever since. From basic cheeseburgers and ones layered with crispy bacon, to pulled pork-topped patties and surf and turf delights, there's a burger here for everyone.
Wander through Hales Market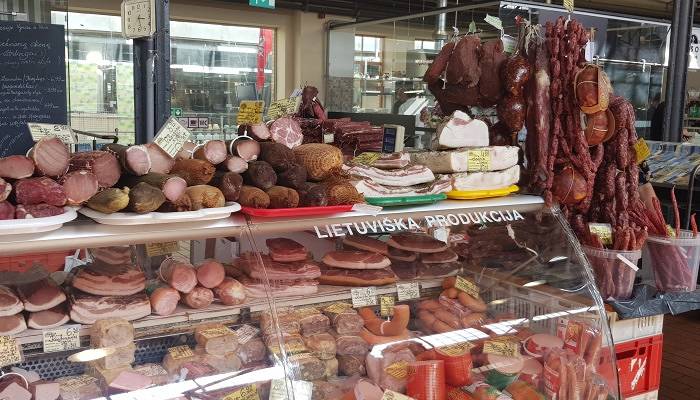 Hales Market is the oldest in Vilnius and provides an interesting mix of both the old and the new. In the centre of the market visitors will find lines of stalls selling everything from smoked meats to traditional šakotis (known as spit-cake), local cheeses, breads and fresh fruit and veg. Around the outside of all this tradition sits a range of modern establishments, with fried chicken and Asian-fusion pop-ups dishing out the goods.
Eat Pizza at Užupio Picerija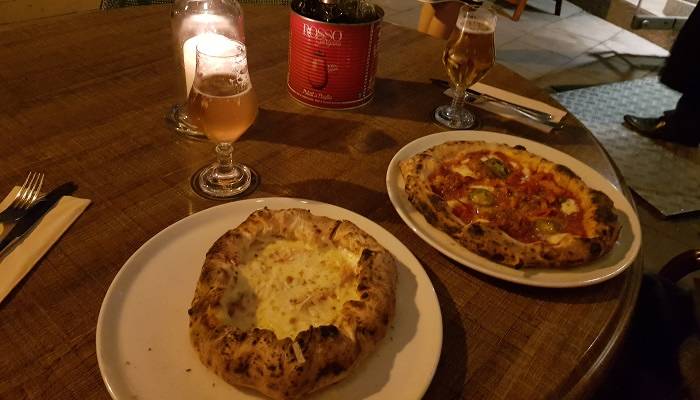 Considered by many to be the best pizza restaurant in the whole of Vilnius, Užupio Picerija certainly did not disappoint. Located in the bohemian quarter of the city, this establishment, with its tall glass walls and big outdoor seating space, is a great spot for people-watching in the Užupis neighbourhood. The menu is extensive, with a huge number of pizzas and other dishes to choose from. However, we recommend you try the bianco pizza on the left, which comes topped with lots of cheese and cooked ham, along with a salami- and ricotta-stuffed crust!
Grab a Few Drinks at Peronas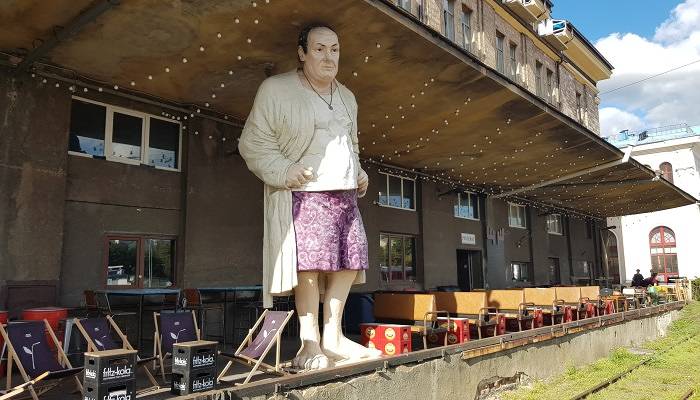 A hipster hangout located next door to Vilnius' train station – Peronas really is a must-visit. With a range of beers on tap, the most surprising being Newcastle Brown Ale, and a packed schedule of live music and DJs, it's a great place to unwind after a long day exploring the city. Get here early evening to sit and watch the trains go by at sunset.
Treat Yourself at Holy Donut!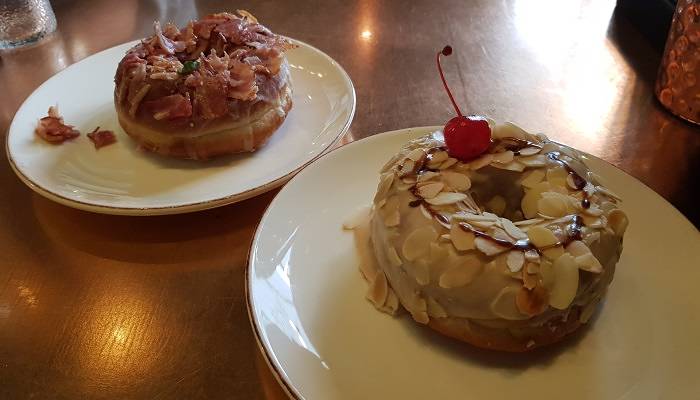 Who doesn't love a doughnut? We certainly do here at dealchecker, and Holy Donut did not let us down. Serving bagels, brunch and freakshakes as well as doughnuts, it's a nice little spot to take a short break in after a morning of walking around the city. The choice is extensive, with mocha-glazed rings and crunchy chocolate-topped buns, as well as vegan treats and bacon-sprinkled doughnuts. Perhaps it's just best to pop in a few times during your trip to Vilnius…
Eat Lots of Kibinas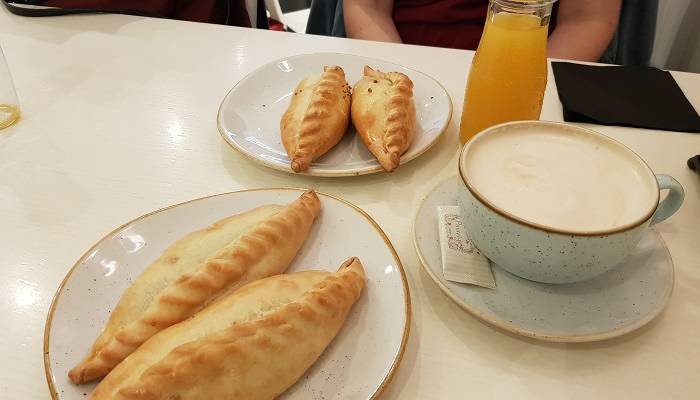 Although Vilnius celebrates a whole host of different cuisines and ingredients, you really can't leave without sampling at least one traditional dish. Kibinas is a pastry delicacy most commonly filled with either pork or chicken. Similar to a pasty (but better), they are served warm in bakeries all across the city, and are delicious! Head to Pinavija Cafe & Bakery for a choice of fillings, including lamb and vegetarian options.
Explore Vilnius' foodie scene for yourself. Compare: Flights | Holidays | Car Hire