Top 10 Unconventional Christmas Locations
Christmas is associated with many things – some think snow and robins, some think tinsel and presents. Whilst picture-perfect white Christmases are all well and good, there are plenty of other ways to celebrate the festive season, as evidenced by these destinations around the world.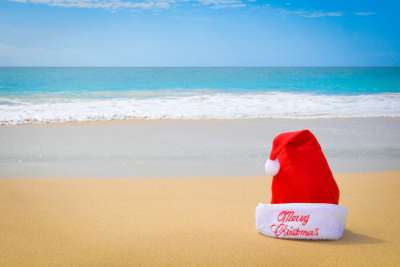 1

Australia

The obvious start to this list, Australia's midsummer Christmas sounds odd but lovely. Spend Christmas day on the beach with a BBQ and a few beers, and take a dip in the sea, where you might catch a glimpse of a festive-looking surfer in a Santa hat. Fend off your hopes for a white Christmas - you're definitely not getting one here - and join in the carols (which, we're reliably informed, are still about snow and reindeer).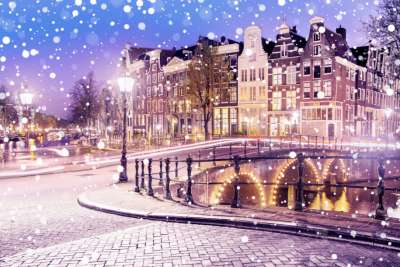 2

Amsterdam

If you want to stay closer to home, consider Amsterdam. It's still festive, with the city strung with twinkling lights and a brisk chill in the air, but unlike England, the country doesn't entirely shut down. You'll be able to visit museums like the Rijksmuseum, where you can see works by Rembrandt, and the Van Gogh Museum - and it's likely that there will be far fewer tourists to compete with! Go ice skating in Museumplein, and make sure you book ahead for dinner - many restaurants will stay open over Christmas, but they'll be busy!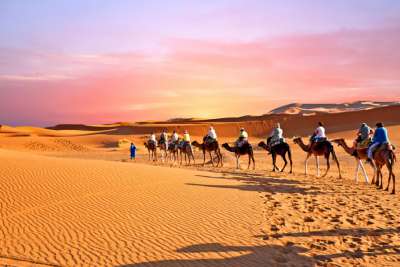 3

Morocco

Moving away from both the cold and any trace of Christmas is actually pretty hard - but Morocco ticks both boxes. Marrakech is just a quick - and fairly cheap - flight from the UK, and is a bustling, vibrant city in its own right. Rabat is most likely to be Christmassy, due to the high number of expats it is home to, but wander outside the main cities and you'll find people going about their lives as normal. Head to Agadir for a touch of sunbathing, or do a camel trek through the Sahara - you can't get much further from dashing through the snow than that!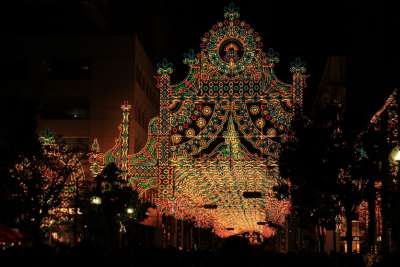 4

Japan

For a slightly surreal Christmas experience, head to Japan. Western traditions of lights and decorations are contrasted with the popular Christmas meal of KFC and strawberry sponge cake. German Christmas markets pop up all over the country, but gifts are not generally exchanged, unless you're in a couple - in which case, the whole occasion becomes more like Valentine's Day! Grab your significant other and take in the magic!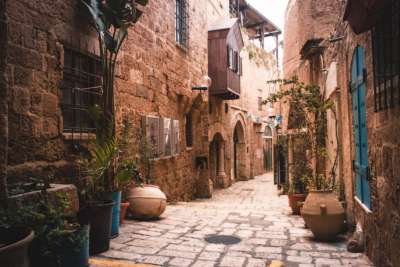 5

Israel

Israel's a bit of a wild card choice, but we mustn't forget it's where Christmas has its roots - take a trip to Bethlehem or experience Christmas Mass in Nazareth. If you're not bothered about that, Tel Aviv is a remarkable place to visit, and has remained fairly isolated from the Christmas mania that has come to other cities in the region. You'll be able to find Christmas trees and decorations if you look, but you won't be bombarded with carols from every store.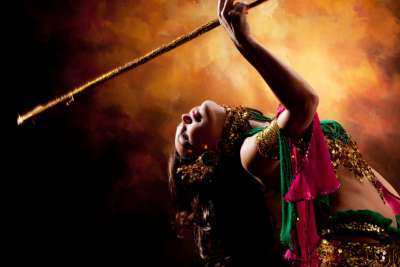 6

Tunisia

Balmy and warm, Christmas in Tunisia is a great escape for those who dislike the cold of an English winter. Check out the International Festival of the Sahara in Douz, a huge unrelated-to-Christmas party that takes place on the last four days of December. Here you'll find camel racing and rodeos, as well as belly-dancing and incredible food: it certainly won't be your average Christmas, but it'll be one you'll never forget!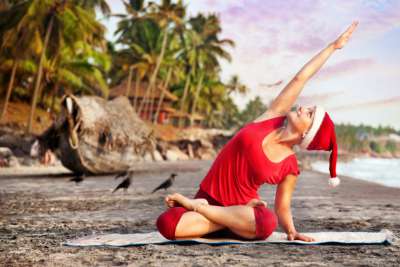 7

India

If turkey and Brussels sprouts aren't your idea of great food, head to somewhere famed for its utterly delicious cuisine: India. Check out Hyderabad for a superb biryani, or try the offerings in Indore, the "street food capital of India". If you're less interested in food than in an amazing experience, why not book yourself into a yoga retreat? With around 80% of the population practising Hinduism, you're unlikely to find any Yuletide celebrations, which makes it a great place to focus on mindfulness without being distracted by consumerism.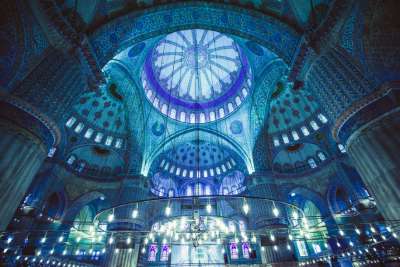 8

Istanbul

Try out a different kind of turkey this year. Like Amsterdam (but a little more exotic), Istanbul embraces the Christmas traditions without shutting down the city. You'll find festive decor and trees, but you'll also be able to visit museums and bazaars, and try out the famous Turkish baths. Explore the incredibly intricate Blue Mosque, and try a yummy kebab in the country that invented them! And, while Istanbul's Christmas festivities might be a little tame, their New Year's Eve celebrations are legendary - so why not extend your stay and enjoy the fun!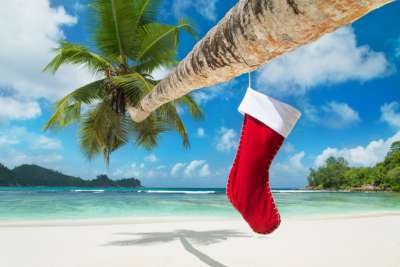 9

Nassau, The Bahamas

Okay, admittedly this one gets lively the day after Christmas - but you could certainly do worse if you're looking for a party! Nassau's Junkanoo takes place on December 26th, and is the oldest Caribbean street festival - so expect bright colours and rhythms you can't help but want to dance to. Spend your remaining holiday days strolling along soft white sand or taking a dip in crystal clear waters - and don't forget to try the fantastic seafood!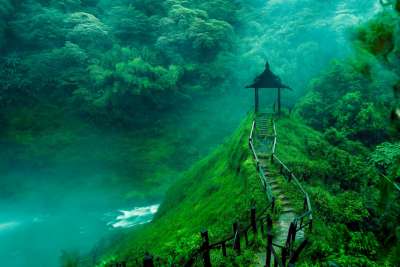 10

Laos

The perfect storm of Buddhist practices and Communism mean that Laos has escaped almost all trace of Christmas, so that's where you want to be if you really, truly, don't want anything to do with the holiday. Whilst the bigger tourist areas like Vang Vieng and Vientiane will cater to foreigners wanting to experience the day with decorations, go a little further out to somewhere like Si Phan Don, where you can spend Christmas in peace.
Most Popular Top 10s