Istanbul is truly incredible – home to breathtaking architecture dating back to the Roman Empire, Islamic masterpieces, bazaars and delicious food, it is one of the most awe-inspiring cities I have been to so far. When visiting Istanbul for the first time there are five places you cannot miss out on.
Hagia Sophia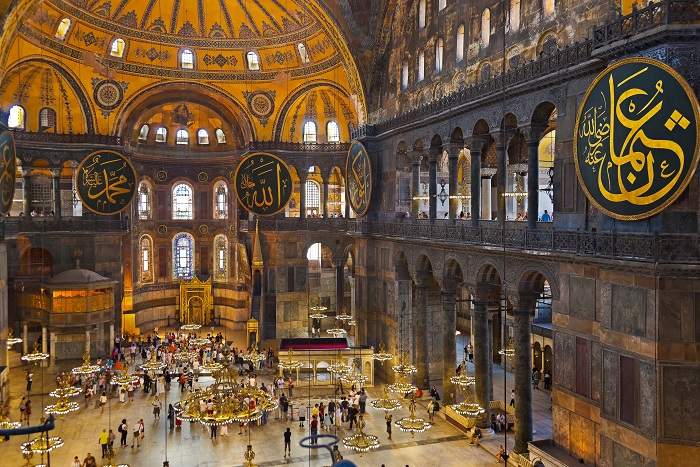 Firstly, the most iconic and most visited site in Istanbul. Hagia Sophia (Ayasofya) was once considered the greatest church in Christendom, before it was converted into a mosque and then a museum. Get your Instagram snaps next to the water fountain, which is located in the square between Hagia Sophia and the Blue Mosque. There is always a queue to enter Hagia Sophia, so I bought my ticket in advance which saved me some time queuing outside.
Blue Mosque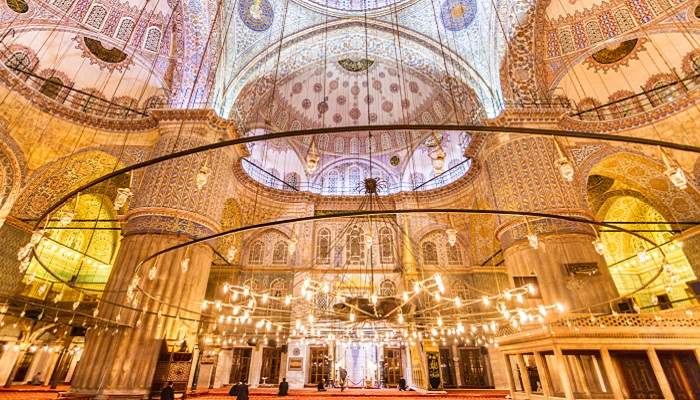 Just a short walk from Hagia Sophia is the Blue Mosque (Sultanahmet), which is one of the most striking mosques in Turkey. Though it's majestic on the outside, it's just as beautiful on the inside, with seemingly every surface covered with colourful tiles and towering domes and pillars. Looking for the best angle to get a snap of this incredible building? Head to the west side, where the full effect of the Blue Mosque comes in to sharp relief.
Galata Tower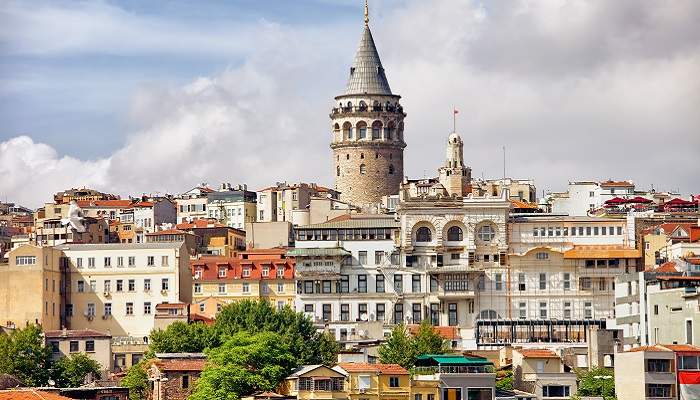 Sitting atop one of Istanbul's seven hills, Galata is one of the city's most ancient towers. The tower provides panoramic views of the Old City, the Bosphorus, the Golden Horn and even the Prince Islands. For 13 TL (about £1.90), you can enter this impressive medieval structure that towers above the city. Although queues can be surprisingly long, the view makes the wait worth it.
Take a Cruise on the Bosphorus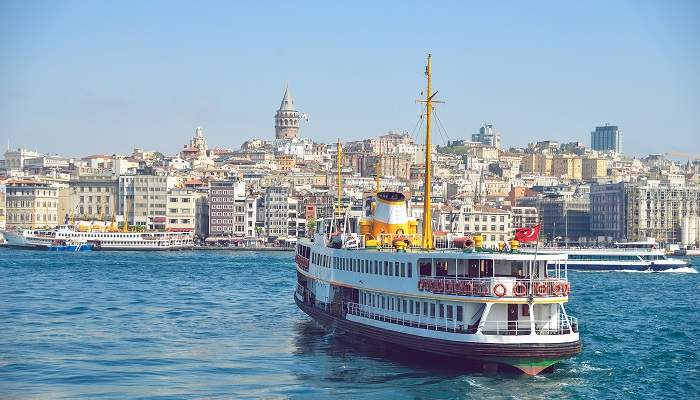 One of the greatest ways to see Istanbul is from the water – the bright blue Bosphorus Strait wends its way through the city, past famous mosques, colourful ancient buildings and traditional fishing boats. Bosphorus cruises galore depart from the main tourist area of Sultanahmet. You can easily book a ride at the ferry dock – just watch out for people selling tickets, and make sure you are getting the cheapest price!
Visit the Grand Bazaar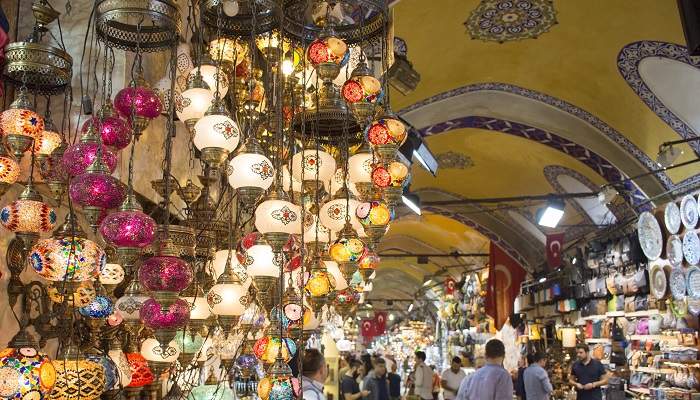 The Grand Bazaar is one of the oldest shopping areas in the world, dating back to around 1450AD. Its streets are lined with more than 3,000 stores, selling everything from jewellery to leather goods and traditional food. Walking through the Grand Bazaar is a journey, with beautiful colours, attractive handicrafts, and the alluring scents of spices and Turkish coffee wafting through the air. Pick up souvenirs for yourself or for friends and family back home – with so many amazing things to buy, you're sure to find something they'll love!
Book your own trip to this magical city with our: