What better way to see the Mediterranean's best archipelagos than from the glistening water that makes them so famous? Take the trouble out of deciding which island to visit and eliminate any case of FOMO with a touch of island hopping, allowing you to discover these glistening jewels of the Med at your own pace and tailor your destinations to suit you!
Greece
View this post on Instagram

With over 200 inhabited islands, Greece is prime ground for island-hopping and offers a plethora of archipelagos to explore. The Cyclades are well known for the sun-bleached buildings perched atop their cliffsides, while the Ionian Islands boast glistening turquoise waters, sugar-white sands and pastel buildings. The close proximity between the Ionian Islands make them a popular choice for travellers, as many ferries make daily sailings from island to island. This means that you can get from Zante to Kefalonia in less than an hour!
Top tip: Try not to island-hop in peak season – travel and accommodation is cheaper and easier to find, plus you won't encounter massive crowds!
Croatia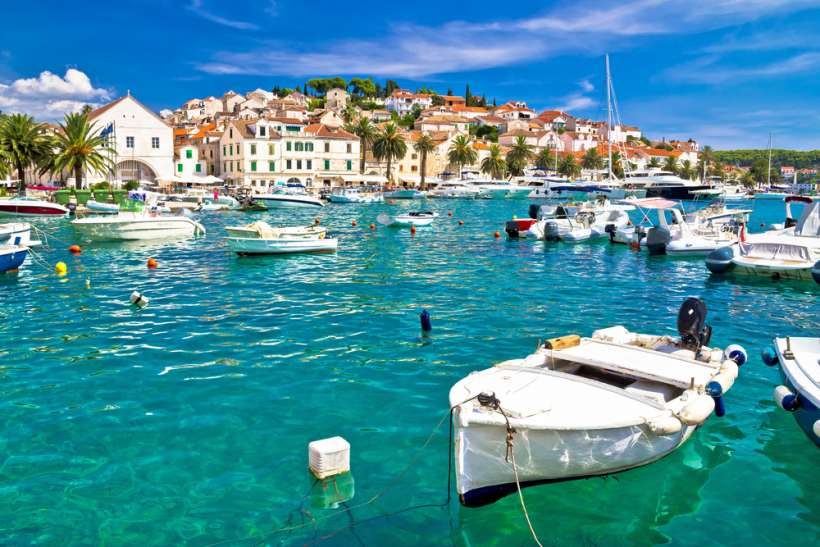 Offering slightly fewer inhabited islands than Greece, what it lacks in numbers, Croatia certainly makes up for in charm. Forty-four out of over 1,000 Croatian islands are inhabited, meaning there's plenty of quieter islands to explore. A great place to begin your adventure is the mainland, in particular the city of Split where flights from the UK are frequent and cheap. Then head down the rugged coastline making stops on the islands of Brač, Hvar and Korčula, before finishing your tour of the islands in the Croatian capital of Dubrovnik.
Top tip: This itinerary can be completed in less than a week, but make sure you work out your routes to each island first and check the ferry timetables!
The Balearics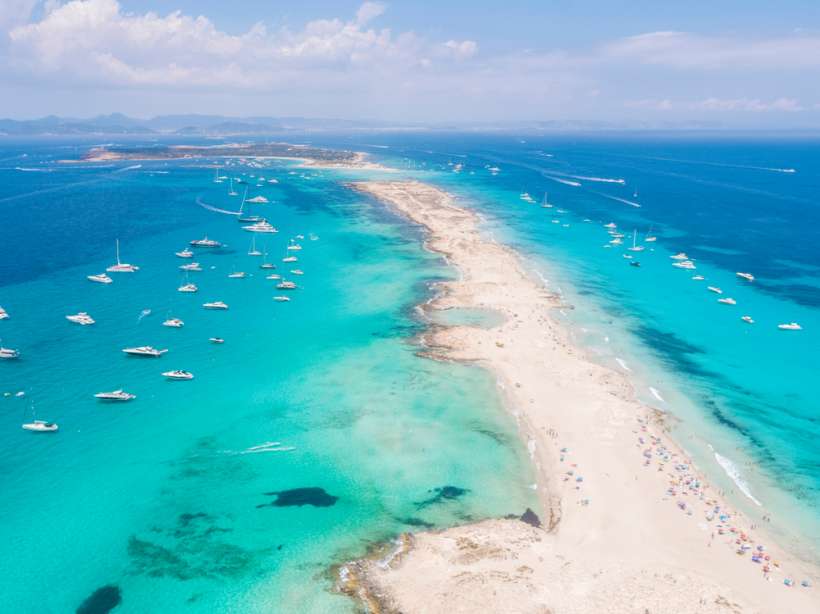 The Balearics are the ultimate cool archipelago to hop around during the start or end of high season. Consisting of four main islands – Majorca, Ibiza, Menorca and Formentera – the archipelago has a lot to offer, with each island posing a unique destination in its own right. You'll find the main hub of shops, paella restaurants and charming Spanish towns in Majorca. The parties and club nights are not to be missed on the bohemian beaches of Ibiza, and the laidback lifestyle of quiet Menorca offers an unapologetically Spanish experience. Round off your trip with a few nights on the pristine beaches of Formentera, resembling sands that you would expect to find in Caribbean rather than the Med.
Top tip: If you are travelling around these islands, be sure to pack light. Each island offers a slow pace, so shorts, dresses, sandals and lightweight shirts are acceptable attire for the beach as well as the parties (often they merge into one anyway).
Malta
View this post on Instagram

Not only is this island chain one of the quieter archipelagos in the Med, the capital, Valletta, was crowned the European Capital of Culture for 2018. It goes without saying that time spent in the walled Old Town is a must, due to the city's fascinating culture and delicious Maltese cuisine. Yet a trip over to the Mellieha peninsula offers something different altogether. Here you will find the ferry port, where you can either hop over to the larger of the two sister islands, Gozo, or visit the tiny islet of Comino. Gozo offers a more tranquil, rural alternative to Malta, while Comino's glistening aquamarine shores are frequented by those in the know for their unparalleled beaches. With an island-hopping trip to Malta you'll get three destinations for one!
Top tip: Keep track of your funds. Overspending is pretty easy to do when you are island-hopping, due to the fact that you often don't have a base. Set aside money for accommodation, food, drink and transport. The last thing you want is to be stuck on an island with no way back to the airport!