Top 10 Nordic Destinations
Universally known for being the home of both ABBA and Father Christmas, the Nordic countries are also recognised for their world-leading welfare and education systems, jaw-dropping natural surroundings and vibrant mix of cultures. Therefore, it's unsurprising that Nordic hotspots made up half of the places in the top ten "happiest countries" in the 2018 World Happiness Report, with Finland, Norway and Denmark, coming in first, second and third place, respectively. Fancy seeing for yourself what all the magic's about? Here's our top Nordic recommendations!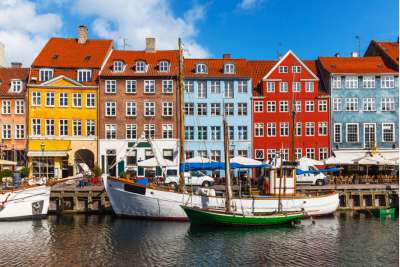 1

Copenhagen, Denmark

Modern and stylish, Copenhagen is partly famed for its popular tourist haunts within the immediate city centre, like colourful and picture-perfect Nyhavn harbour, the ornate Amalienborg Palace, and Renaissance built Rosenborg Castle. Another major draw for tourists is the chilled-out, indie vibe, which is most prevalent in some of the city's distinct neighbourhoods. If you like art in any and all forms, then head to trendy Vesterbro, where you can wander through the beautifully manicured Tivoli Gardens or visit some contemporary galleries, before sitting down for an elegant lunch in one of the many organic cafes. For a diverse, multicultural hangout, check out the quirky eateries, indie shops and bohemian bars of firm student favourite, Norrebro.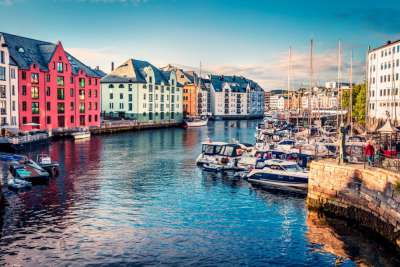 2

Alesund, Norway

A port town on the west coast of Norway and based at the entrance to the Geirangerfjord, Alesund was devastated by a fire in January 1904 and was pretty much wholly rebuilt in the art nouveau architectural style. But these colourful, elegant and ornamental buildings are not the only thing Alesund's got going for it – its rural surroundings make it the ideal place to access many of Norway's natural beauties, such as Sunnmore Alps, and the UNESCO World Heritage Site, Geirangerfjord.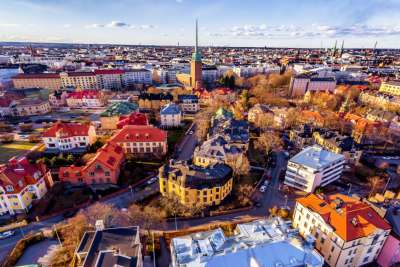 3

Helsinki, Finland

Combining elements of eastern and western cultures, Helsinki is the prime place for lovers of diverse architecture – ranging from the Neoclassical buildings in Senate Square, to the modern and functionalist style of the Helsinki Olympic Stadium. Art runs deep in Helsinki's veins and it has a multitude of art galleries, where the general focus is contemporary installations, rather than singular pieces of work. For a place that completely emanates Helsinki's bohemian vibe, wander to the Kallio district – the once working-class neighbourhood is now a cultured and grungy hangout, boasting an array of quirky cafes, bars and restaurants, and a lively nightlife.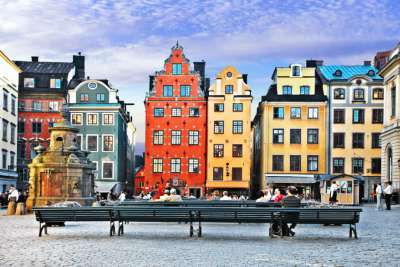 4

Stockholm, Sweden

A city made up of fourteen islands, Stockholm has an incredibly fast-paced technology industry, as well as immense educational facilities. Many of the historic sights and buildings are based in the old town, Gamla Stan, including the 13th century Storkyrkan Cathedral, the Baroque-style Stockholm Palace, and the amusingly famous Marten Trotzigs Grand – the narrowest street in Stockholm. Families favour the quieter Djurgarden area, which is home to many of Stockholm's museums, like the ABBA museum where you can browse old records and costumes, and the open-air Skansen museum, which reconstructs Swedish life through the decades. End a long day of exploring with a wallow in the water surrounding the city – it's clean, and makes for a relaxing dip!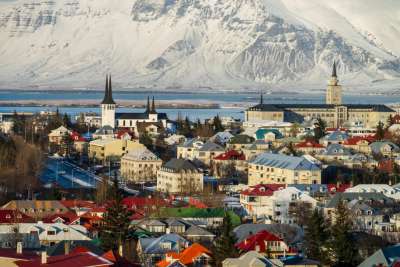 5

Reykjavik, Iceland

The capital of Iceland has become quite the hotspot, with tourists flocking there not just to glimpse the Northern Lights, but to explore the uber cool city and get a picture of that idyllic, colourful harbour. Get engrossed in the contemporary local culture and hole up in one of Reykjavik's many trendy coffee shops or restaurants, or hit up one of the popular food and drink tours to enjoy the city from a much more delicious angle. Be sure to wander along the very bohemian Hverfisgata, which runs parallel to main shopping street Laugavegur and is home to Michelin-starred restaurant Dill, vegan cafe Vinyl (which also has an impressive record collection), and alternative movie theatre Bio Paradis.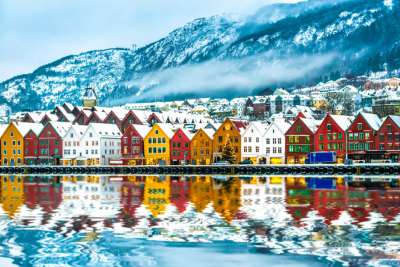 6

Bergen, Norway

A quaint town on the southwestern coast, Bergen is surrounded by mountains and fjords, including Sognefjord, the country's longest and deepest. Bergen's Vagen harbour is home to UNESCO World Heritage site, Bryggen, which is a medieval wharf known for its colourful, wooden-clad houses, that can often be found on the front of the city's postcards. The area is also home to many of Bergen's most important and famous museums and galleries, such as the KODE Art Museum and the Bryggens Museum, which displays excavated objects and gives an insight into the historical area, by painting a picture of what life was like for locals in the medieval period. For foodies, Bergen also hosts Norway's biggest local food festival, and the Bergen Beer Festival, where the best beers from more than forty breweries across Norway are supplied.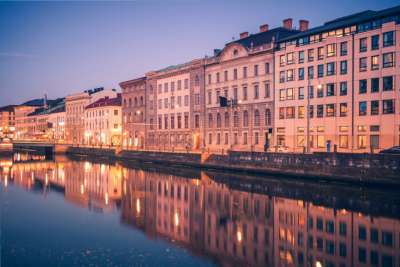 7

Gothenburg, Sweden

Scandinavia's largest port, Gothenburg, is known as Sweden's culinary capital and boasts modern design and atmosphere combined with old, Dutch-style canals, cobbled streets and traditional architecture. Haga is one of the oldest neighbourhoods in Gothenburg and is home to quirky eateries and shops, trendy bars (mostly along popular Jarntorget square), and a seriously bohemian vibe. Similarly, Majorna encourages a cool crowd and has a vibrant cultural scene. For a chilled-out day, take the ferry to the southern archipelago, where you can hop between the different islands, which are all unique in character and landscape.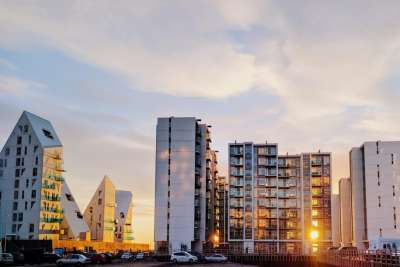 8

Aarhus, Denmark

The second largest city in Denmark and home to many of the country's major museums and attractions, Aarhus is the place to go if you love learning about, and experiencing, history and art. Make time to wander around Den Gamle By, which is an open-air attraction comprised of multiple model villages depicting different eras in Denmark. Other spectacles include the extensive Aarhus Art Museum and Musikhuset Aarhus, which is the largest concert hall in Scandinavia.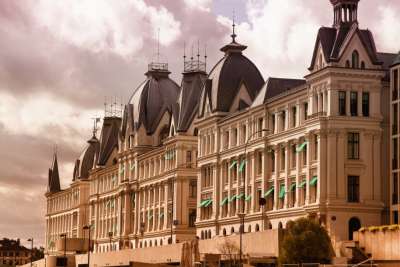 9

Oslo, Norway

The capital of Norway is known for its green spaces and museums, and in recent years, as a European hotspot for a cool style of nightlife, with the area around famous Karl Johans gate home to a multitude of night clubs, bars, jazz clubs and trendy shops. A local area to look out for is hippy Grunerlokka, which was initially just a working-class area with a high immigrant population in the 1980s, but has since developed its own unique and multicultural rhythm, and is now flush with fusion restaurants, creative street art and a general bohemian vibe that celebrates its mish mash of cultures. Popular with millennials and artists, Oslo is the place to express yourself and have fun!
10

Rovaniemi, Finland

A charming and homely city, most famous for being the capital of Lapland in northern Finland, Rovaniemi's other attributes are often in the shadow of the immense Father Christmas, but deserve to be recognised, nonetheless. Explore the interesting and unusual mix of museums, such as the arctic science centre Arktikum, or the Korundi House of Culture, before heading to one of the 70 lean-to shelters that line the river, where you can roast sausages on an open fire using state provided firewood. The high volume of students and tourists also means that the city is equipped with trendy restaurants and cocktail bars, as well as popular rock clubs that have quite a lively reputation!
Most Popular Top 10s