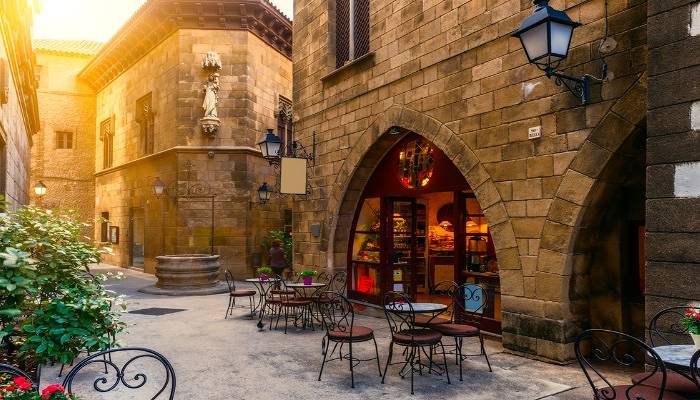 A city that has actively championed LGBTQ+ rights since the death of oppressive Franco in 1975, Barcelona welcomes those from every walk of life with open arms. Although mostly famous for its gay nightlife scene, it's also spattered with intimate venues that encourage a diverse and unique clientele, and well as popular, centrally located gay beaches. Throughout the year it also has a busy calendar of events celebrating the LGBTQ+ community.
Nurtured and fought for in the 1970s and 1980s by the minorities it once isolated, Barcelona now champions the modern over the old-fashioned. It celebrates its gay community who were integral in shaping the city into the vibrant place it is today. And better still – it's only a short flight away!
Buckle up! It's time to navigate a list of the top LGBT places to visit and essential things to do in beautiful and tolerant Barcelona; the city affectionately dubbed the 'gay capital of southern Europe'.
A Rowdy and Rambunctious Night Out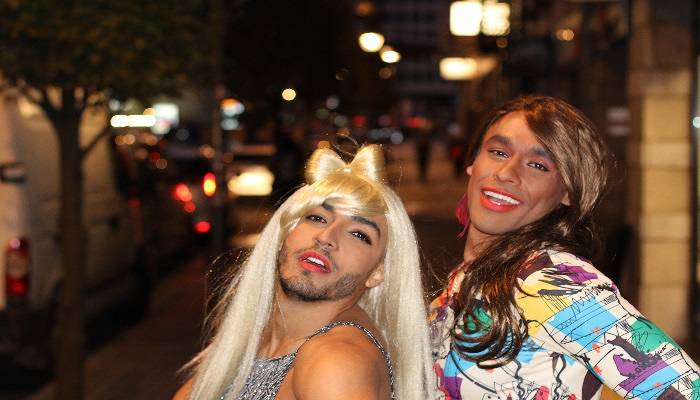 There's a lot more to Barcelona than just the incredible nightlife, but chances are you're at least mildly interested in what happens after hours.
Eixample:
The main LGBTQ+ area for clubbing, which proudly goes by the nickname 'Gaixample', this fast-paced district boasts hotels, gay shops, bars and nightclubs: dance clubs like Believe are incredibly popular, as are Arena and Metro, which both also have cruising rooms. For lesbian specific partying, the dance club night Girlicious that takes place every six weeks is a massive hit, whilst weekly cocktail party Tarantina puts on a cabaret show, before clubbers are let loose on the dance-floor until 3am.
Sitges:
A small holiday town a 26 mile south drive from central Barcelona, Sitges is madly popular with the gay community, and in the summer sees a mass influx of visitors. Clubs Organic and Privilege are loved for their upbeat and lively atmosphere, whilst cruising bars Bukkake and Bunker live up to their naughty names and are perfect for if you're feeling more kinky than clubby!
2) Search out an Intimate and Artsy Vibe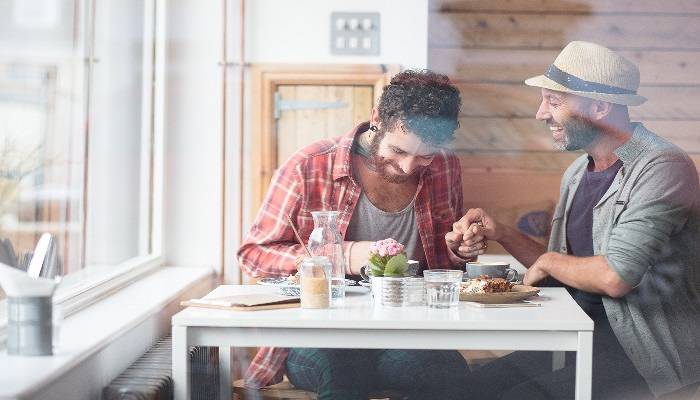 Want to immerse yourself in Barcelona's culture of acceptance and meet some awesome and like-minded individuals? Check out these areas and you'll be sure to fall in love with this this magical city!
El Poble-Sec:

A diverse and artsy neighbourhood with an incredibly welcoming atmosphere, El Poble-Sec is home to old-school playhouses, al fresco cafes and lively drinking dens. Make sure you visit the gay-friendly Bar Rufián, a unique space with rugged interiors that attracts a mostly musical and bohemian crowd. Another hotspot is La Federica, which serves cocktails, wine and tapas, and has regular art exhibitions.
El Raval:

El Raval has flipped from grimy to grungily chic, with its diverse immigrant community presenting a fabulous melting pot of styles and cultures. For a space that prides itself on open-mindedness, head to La Monroe bar, which is in the same building as the equally inspiring Filmoteca de Catalunya. Also, take a look around the gorgeous artwork in the Museu d'Art Contemporani de Barcelona (MACBA), or observe – and even try your hand at – a plethora of visual arts at the Centre de Cultura Contemporània de Barcelona (CCCB).
3) Pick up a Tan (and a Phone Number) at the Beach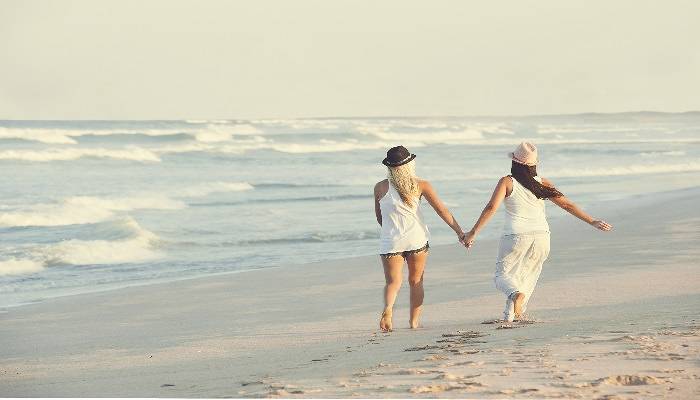 In Barcelona, the LGBTQ+ beach options are extensive, and will cater to any fun and frolics…
Central Barcelona:
Platja de la Mar Bella is a gay and nudist beach at the northern end of Barcelona's seafront and the focal point of gay beach life in summer. The beach bar Chiringuito BeGay is popular with gay tourists, and is fitted with a covered terrace, as well as a chill-out area with hammocks. They also rent out sunbeds!
Sitges:
The main beach in Sitges is Playa de la Bassa Rodona, which is open to everyone but is very popular with gay tourists, while more rural Playa del Muerto is a naturist beach with a pretty much exclusively gay crowd. It's a bit of a walk, and only really accessible by a path behind train tracks, but the woods behind have become quite a popular cruising spot, making it the place to be if you want a bit more privacy.
4) Head to an Awesome Event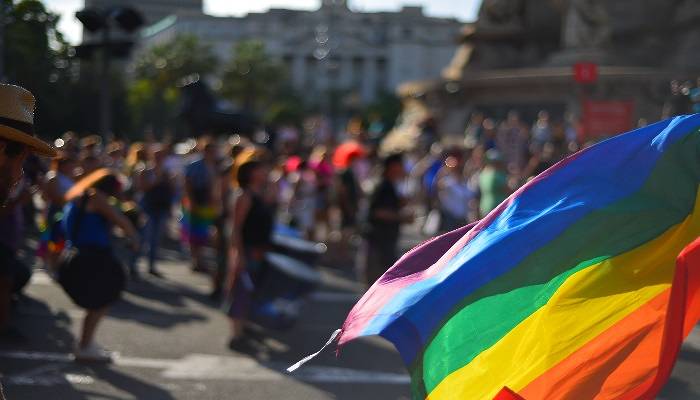 Whip out your calendar, you've got lots to book in!
Matinee Easter Weekend: 18th – 21st April 2019. Four days of outright partying!
PRIDE Barcelona: 28th – 30th June 2019. DJs, parades, high heels races and a drag queen competition, where contestants compete to be crowned 'Queen of Pride'.
Circuit Festival: 8th – 18th August 2019. World-class DJs and partying. Not exclusively gay but attracts a heavily gay crowd.
Girlie Circuit Festival: 9th – 13th August 2019. International lesbian festival that boasts high quality holiday events addressed to a lesbian audience.
LGBTQ+ Film Festival: October 2019. This event has been going for 24 years, and draws out a crowd for the whole week.
Grab your passport – we're all going to Barcelona!
Use our tools to help plan your trip: