It's no revelation that tourism in Budapest has skyrocketed in recent years. Hungary's capital has it all: UNESCO World Heritage sites, thermal baths and spas, trendy ruin bars and the magnificent Danube river that splits the city cleanly into two parts – Buda and Pest.
If the summer highs of 30°C are too much to handle, then visit in spring or autumn instead. Temperatures during the shoulder months are comfortable enough to explore all that Budapest has to offer, plus the city blooms with the colours of the changing seasons, especially in its idyllic green spaces such as Margaret Island. While winter is nippy, with lows of -5°C, fans of the festive period will be enchanted by the traditional Christmas markets and the sparkling scenery. The city is often dusted with snow during these months, but blue skies and sunshine make it look magical rather than dreary.
Even though Budapest seems to become more popular each year, it can still be a very reasonable European city break. We often see excellent packages, including stays at premium hotels plus flights, pop up in our Real Deals. During your stay, there's so much to see for free that it's easy to do it on a tight budget, too! If you happen to land on a Hungarian national holiday (15th March, 20th August and 23rd October), then many of the main museums will be free to visit, including the Museum of Fine Arts, the Hungarian National Gallery, the Hungarian National Museum and the Museum of Hungarian Agriculture. There are also a number of free walking tours available each day. We've compiled some more top tips for making the most of Budapest without spending a penny.
Great Market Hall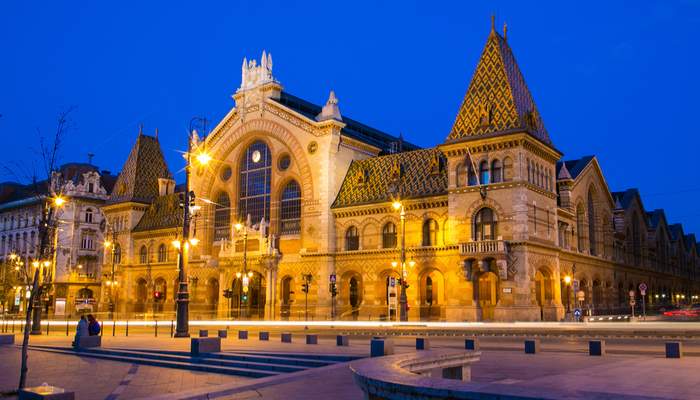 One of the most interesting examples of neogothic architecture in Budapest is the Great Market Hall, which was originally designed by Samu Pecz and built in 1897. The building is vibrant both inside and out, featuring patterned orange brickwork on the façade and a colourful arrangement of tiles on the roof. The structure was badly damaged in the Second World War, but it was restored in the 1990s. Inside the gargantuan space there are three floors of Hungarian delicacies, eateries and souvenirs. Browse and try free samples of local ingredients, nibbles and drinks including smoked paprika, lángos (deep fried flatbread) and Tokaj wine.
Margaret Island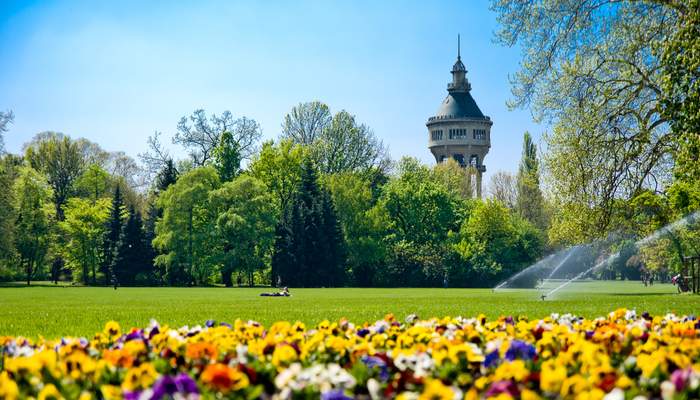 Budapest is full of surprises, one of which is that it boasts its own island. Yes, this landlocked capital hides a tranquil, verdant haven in the middle of its section of the Danube river. Margaret Island is a public park that can be accessed from both banks via the Margaret Bridge and the Árpád Bridge, but this isn't just a few tufts of grass and some benches: it stretches for 2.5 kilometres and is 500 metres wide. Spend the day wandering between the Japanese garden, the art nouveau water tower and the zoo that is home to rabbits, fowl and deer. In the warmer months, there is a music fountain that spurts and glows in time to tunes, and a variety of open-air concerts.
Kerepesi Cemetery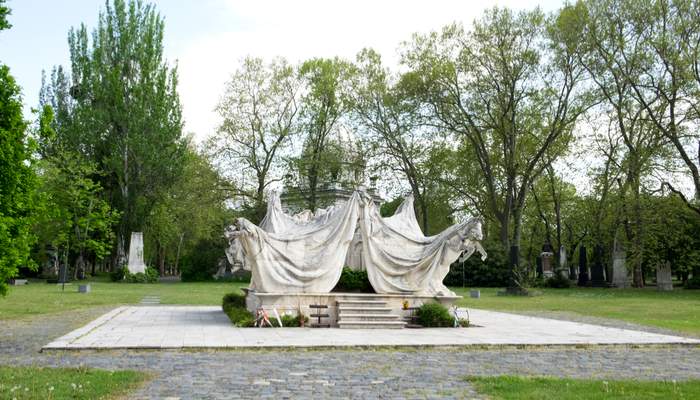 At popular times of the year, Budapest can get quite crowded with tourists. If you're looking for a little peace and quiet, the Kerepesi Cemetery is a serene, 56-acre plot of land near the centre of the city that is idyllic to wander around and gather your thoughts. Follow the wide, tree-lined boulevards and marvel at the ornate sculptures, frescoes and mosaics that commemorate some of Hungary's most prolific names. The country's first Prime Minister, Count Lajos Batthyány, is buried there, as is Erika Szeles – a 15-year-old Hungarian Resistance member who was famously photographed in 1956 holding sub-machine gun. The image became the symbol of the revolution, however she was killed shortly after it was taken.
The Jewish Quarter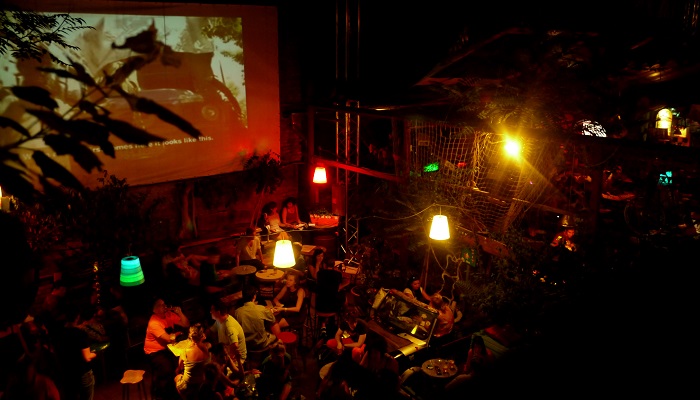 To escape the typical tourist traps, it's worth venturing to Budapest's Jewish Quarter. This area of the city was left in a state of disrepair after the Second World War, but it is now a hub of creativity. The narrow streets and cosy courtyards are crammed with quirky cafes and boutiques, meanwhile magnificent synagogues contrast with urban street art. Some of the biggest draws though, are the ruin bars: affordable drinking establishments housed in crumbling but characterful spaces. You don't need to spend anything at all to feel inspired by this district.
Andrássy Avenue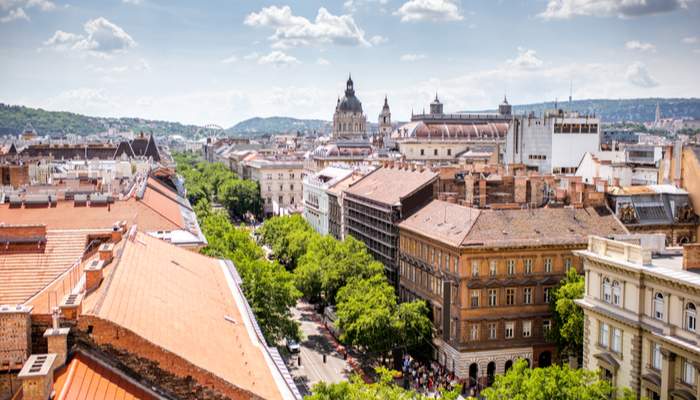 Tick off a number of Budapest sights with a walk down just one street. Andrássy Avenue is a 2.5 kilometre boulevard that is lined with so many impressive buildings that it was granted UNESCO World Heritage status. The wide, tree-lined thoroughfare stretches from St Stephen's Basilica to Heroes' Square and City Park, and is doable in a day or two. Pause to window shop in the glass-fronted boutiques and make sure you snap some of the most notable spots such as the Hungarian State Opera House and the pastel-hued Oktogon intersection. Bibliophiles should stop off at the Alexandra Bookcafé and head upstairs to the reading area, which is decorated like a neo-renaissance palace and filled with squishy chairs and sofas.
Castle District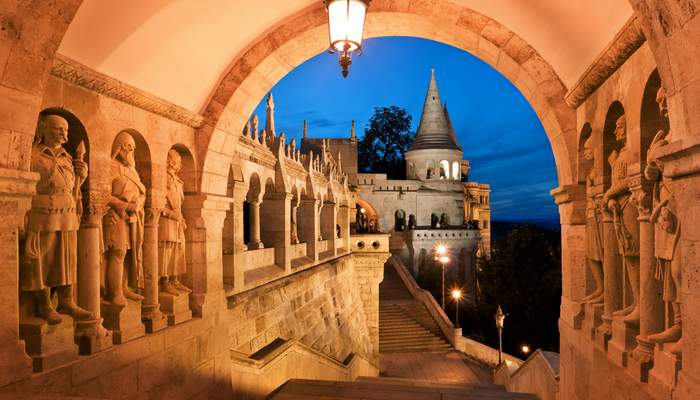 One of a range of structures built to celebrate the 1000th birthday of the Hungarian State in 1895, Fisherman's Bastion is popular with tourists because of its fairytale-like towers, turrets and stairways. The views over the Danube from here are spectacular, especially at sunset, only rivalled by those from Castle Hill. Tours of Buda Castle itself aren't free, however the surrounding sites in the area can be explored without forking out a penny.
Use our tools to help plan your trip: