If you've maxed out on beaches and waterparks, you'll be happy to know that there's lots more to discover in Tenerife. Zoom out on Google Maps and you'll notice that a pretty large chunk of the island is green. That would be Teide National Park, which is free to visit and is home to Spain's highest point – the active volcano, Mount Teide.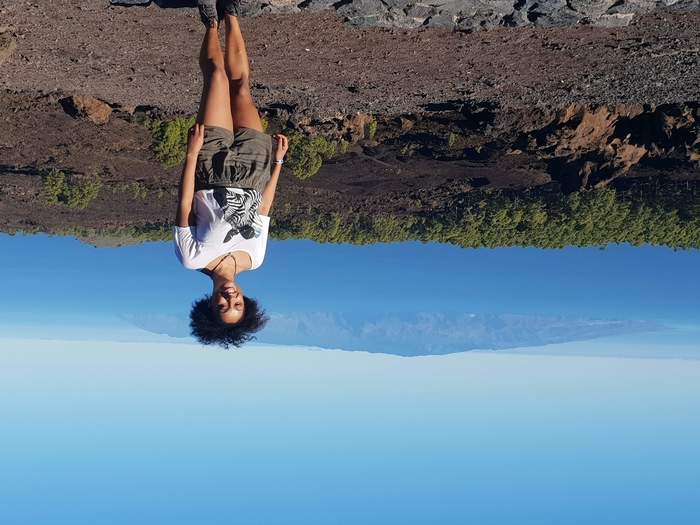 Dealchecker Vanessa in Teide National Park
Before setting off on my winter sun break, I had aspired to make it to the top. You can hike up Teide in about six hours, but I've come to the realisation that my love of this activity starts and ends with the line, "let's go hiking!"
The alternative is to take the cable car up, which covers 1200 metres in just eight minutes. From there, the adventurous ones can continue up to the crater on foot. This takes about 40 minutes and is apparently quite challenging due to the high altitude. A permit is required for the trail to the peak – I'd recommend booking an excursion so this part is all sorted for you.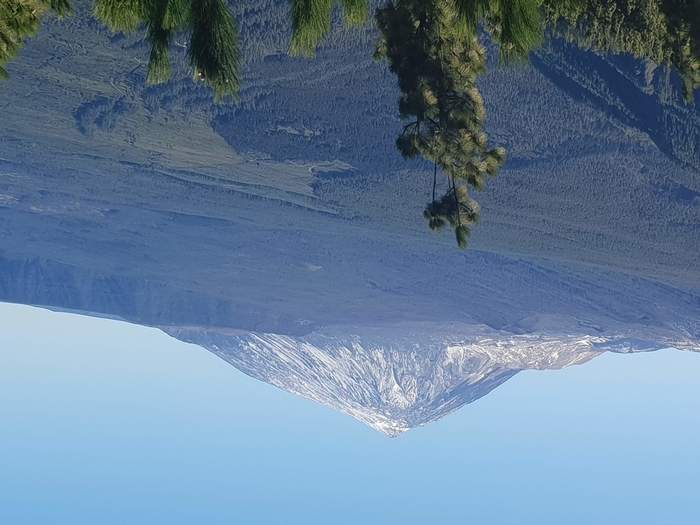 Mount Teide
Unfortunately, I can't review the hike itself as the weather gods scuppered our plans with a snowy storm that made the paths unsafe. Luckily, reaching the summit of Mount Teide is not the only way to enjoy this beautiful hump. There's no shortage of tour companies offering excursions, which made booking another option at short notice easy squeezy. Also, by some weird chance, no one else booked this particular trip, so we ended up with our own private driver and tour guide called Angel.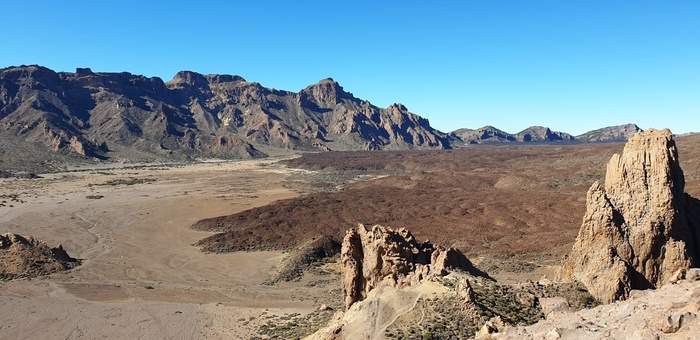 Driving from Callao Salvaje in south Tenerife to Mount Teide took around an hour, but the time flew by as we were entertained by Angel's non-stop facts, including pointing out the bridge where the super cool tank scene from Fast & Furious 6 was filmed (the nearby holiday resorts were digitally removed!). My popping ears reminded me that we were ascending rather high above sea level, and at our highest point the car reached over 2000 metres. It's pretty cold and windy up there so even if it's balmy down below, I would strongly advise bringing warm bits including a jacket, scarf and hat.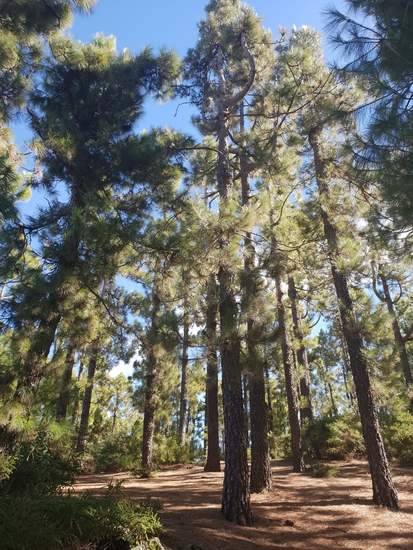 Corona Forestal National Park
Angel took us to multiple viewing points, where we could gaze at the snowy mountain from a safer distance. There are some decent viewing points from the Corona Forestal Natural Park, too, and if you drive beyond the pine trees you can check out the cities of Santa Cruz (Tenerife's capital) and La Laguna on the northern tip of the island. Angel told us they have a friendly rivalry going back over 200 years (I wasn't clear exactly how friendly!).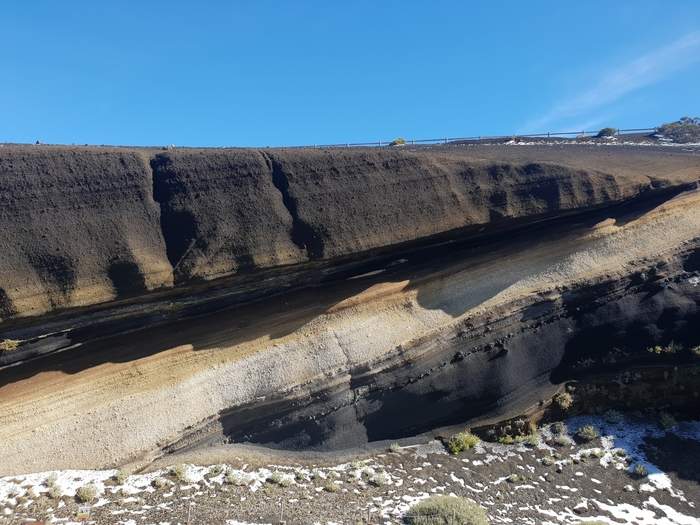 If you're in Tenerife for a few days and want to visit this park, I'd recommend looking into car rental, so you can explore at your own pace. Trust me, you'll constantly have the urge to pull over and grab some snaps. The vast volcanic landscapes made us feel at times as if we were on the moon, which was fun to admire and run around on – less fun when my boyfriend threw snow down my top. Past eruptions have left layers of shapes and colours in the rock, which Angel described as looking like a cake. Not sure I'd agree but the suggestion made me immediately want cake.

Los Roques de Garcia
Finally, we made it to the popular stop of Los Roques de Garcia – the unusually shaped red rock formations. Even in low season, the tourists arrive by the busload (literally), so you'll have to be patient if you want that perfect snap without random people in shot. This picture postcard favourite is definitely worth including in your itinerary of the park.
There was too much to fit into one visit. We didn't get to the observatory, for example, or go on one of the many stargazing tours that get top reviews. Ultimately, there's so much to see at Teide Park that you'd be silly to miss it if your next holiday is in Tenerife!
Use our tools to help plan your trip: