Research at the end of 2018 revealed that Krakow is now Brits' favourite short-haul city break, and with its warm summers and buzzing atmosphere, it's easy to see why! Dealchecker Megan has been to Krakow in both the summer and winter seasons and while her opinion may be unpopular, she actually prefers this beautiful city in the colder months. Here are Megan's top four reasons to book a winter city break to Krakow.
The cold gives you more of an excuse to bar hop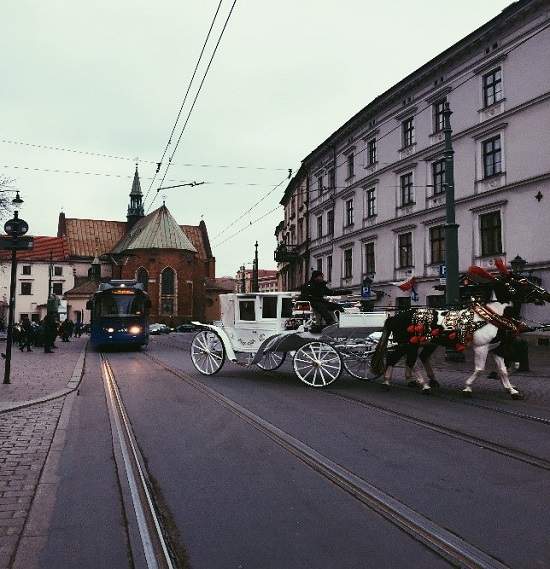 The freezing temperatures (-3 degrees!) and likelihood of snowy weather in winter gives you more of an excuse to hop around Krakow's Old Town, from cosy bar to restaurant… to bar again. There's somewhere to suit everyone in this area, whether you want to watch some sport, see some live jazz at Harris Piano Jazz Bar, try all the vodka flavours you can imagine at Wodka Cafe Bar or impress your travel companion with some karaoke at Bulldog. These bars, which mostly surround the Old Town, have an equally great atmosphere in the city's balmy summers, but at least the cold is a good excuse to go inside!
Exploring historical places is not weather-dependant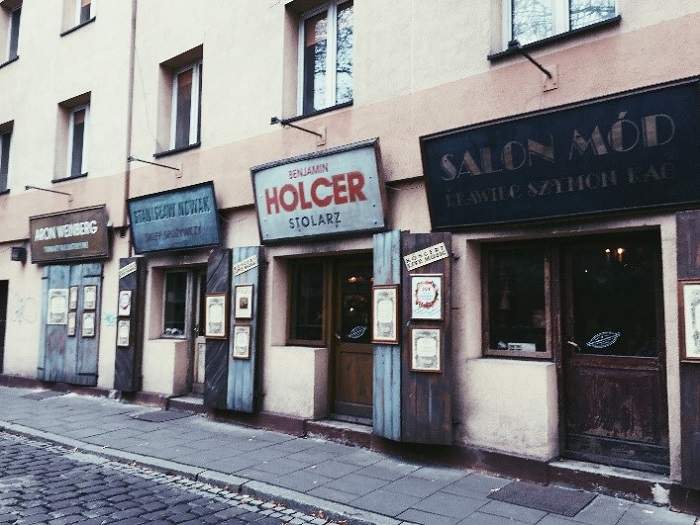 Krakow is a city that holds a lot of history in every area you visit. The up-and-coming post-industrial area of Zablocie is home to Oskar Schindler's Enamel Factory, which is now a museum. The Kazimierz Jewish Quarter now brims with trendy galleries, shops and bars, but Jewish cemeteries and synagogues give a nod to its recent past. And of course, the Memorial and Museum Auschwitz-Birkenau is a 30-minute drive from the city centre. Every area you wander through is equally as moving in the winter as it is in the summer.
Al fresco dining is still possible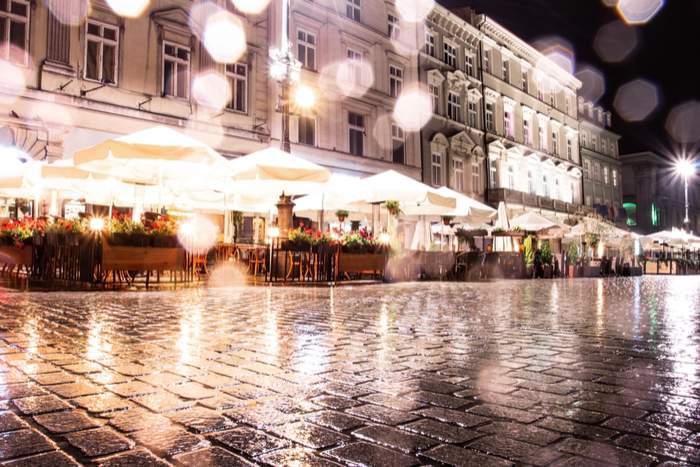 One of the reasons why Krakow is so glorious in the summer is the al fresco dining, however this is still a wonderful possibility in the winter! There are heaters outside every restaurant, enabling you to sit in the Old Town and watch the passers-by while indulging in some hearty Polish cuisine, which includes warming dishes like stews and dumplings – perfect for the season!
Less tourists but more atmosphere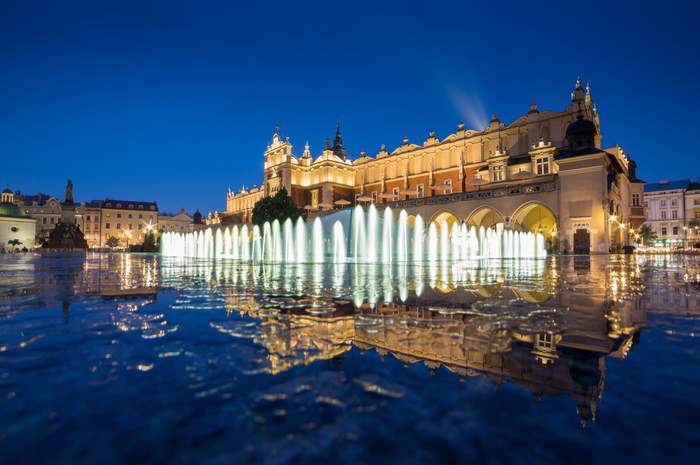 Krakow is just as pretty in the winter as it is in the summer: there are less tourists and more twinkly lights illuminating the beautiful city! The Old Town is a UNESCO World Heritage Site and is home to Europe's largest medieval town square, which is filled with festive stalls over Christmas and often through to January.
If a summer trip to Krakow isn't possible, then it might just be a blessing in disguise!
Use our tools to help plan your trip: