Hot Neighbours: Our Favourite European Suntraps
At this time of year, our travel cravings tend to centre around one theme: sun – and lots of it. Even better if we can be there in a few mere hours!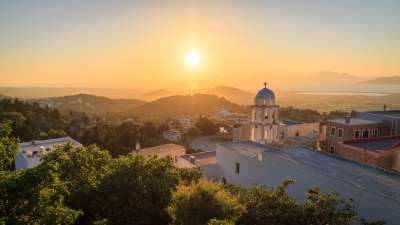 1

Kos

Sandy beaches, atmospheric tavernas and indigo seas stretching out to the horizon – it must be Kos! From towering the Dikeos mountain to the lush valleys that take your breath away, Kos is full of treasures waiting to be discovered. Add to this the ancient ruins that nestle into surrounding greenery, and the lush resorts that line the coast, and you've got yourself a holiday you won't be forgetting in a hurry. The best bit? It only takes an hour to drive from one side of Kos to the other – so you can go home knowing you've explored the place in depth.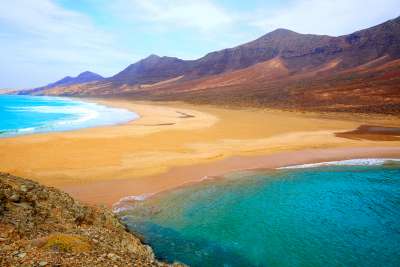 2

Fuerteventura

This Canary Island is known for its sugar-white sand, high winds and, resultantly, great waves. Those keen on trying out watersports such as surfing, kiteboarding or windsurfing are in luck – this is the place to do it! The island's proximity to Africa means it enjoys balmy temperatures year-round, while its volcanic nature means dune-ridden landscapes take on an otherworldly air. Furthermore, the Canarian tapas are plentiful, the beer is cold and the people are friendly. What more could you want?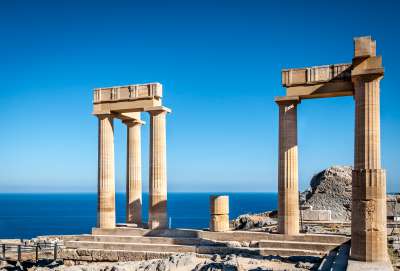 3

Rhodes

Explore ancient ruins, dive into crystal waters and weave your way through the Old Town – all before lunchtime! Rhodes is by far the largest of the Dodecanese islands, and as a result, offers something for everyone. Those in search of a buzzing nightlife will find their fill, while calmer ventures can be found in the wooded valleys and ancient historic sites that are begging to be explored.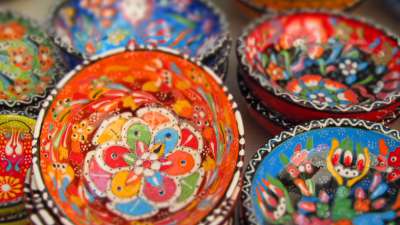 4

Kusadasi

Kusadasi is practically made for holidays. As well as plenty of sunshine, you'll find quaint seaside restaurants serving up melt-in-your-mouth meals and buzzing markets ablaze with bright hues of rugs, jewellery and fabrics. Like most European resorts, a big waterpark is the jewel in Kusadasi's sunny day crown, offering up adrenaline-pumping rides, as well as a great way to cool off and keep the kids entertained.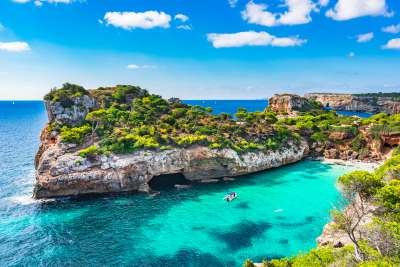 5

Majorca

Majorca needs little introducing. It's as well known for its postcard-perfect bays as for its buzzing nightlife, and as a result offers something for every traveller. Foodies will delight in the island's unique takes on Mediterranean flavours, while nature lovers will find their fill hiking pine-covered trails to discover majestic blue beaches. If you're more of a fly-and-flop kind of holidaymaker, you'll find many a resort to call your temporary home – the hardest part is knowing which one to choose!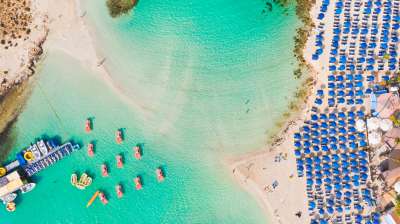 6

Cyprus

Cyprus offers beaches for every sensibility: purists will adore the wild, windswept stretches of coast on offer, while those accompanied by young children will be thankful for the secluded bays offering lapping waves and powdery sand. But it's not all about nature – as the birthplace of halloumi, Cypriots know a thing or two about indulgent cuisines, with heavy influence from Turkish, Greek and Middle Eastern cultures.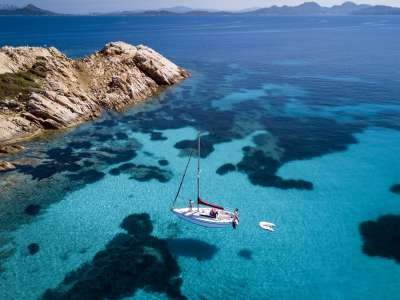 7

Sardinia

A scenic playground of the prettiest kind, Sardinia is striking in its contrasts. Where else can you hike through an alpine forest, and bathe on a white-sand beach on the same day? You'll also find Bronze Age relics, unique takes on Italian culinary staples and luxurious resorts offering fruity cocktails and spa treatments aplenty. Talk about an embarrassment of riches!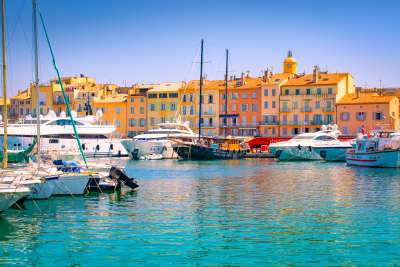 8

St Tropez

Long a playground for the super-rich, St Tropez marinas are stocked with millionaires' yachts and tourists crowding to see them. Weave through the cobbled lanes to find the seaside restaurants serving the freshest seafood, or simply settle by the waterfront with an Aperol spritz in hand and watch the crowds go by. Near the village, you'll find plenty of places to lie back and soak up that holiday read. Resorts for all budgets line the seaside, offering the ultimate place to rest and recharge.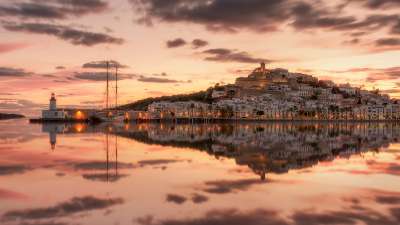 9

Ibiza

Come summer, DJs and holidaymakers arrive on this Balearic en masse. It means partying, and lots of it. By day, bliss out on the sand, splash in the sea and poke around the town for tapas, icy drinks and souvenirs. Then by night, get amongst the bright lights and pulsing beats – after dark is when this isle comes unto its own.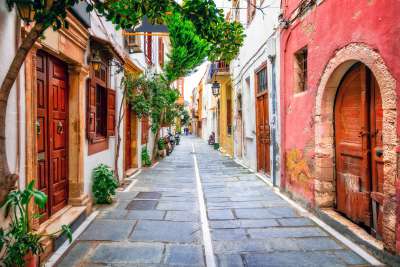 10

Crete

Crete is bursting with age-old jewels. Here, you can discover the cave where Zeus was born, see the mark made by a 4000-year-old civilisation and marvel at historic monasteries. The Cretan diet is one of the healthiest in the world, but that doesn't mean it's not delicious. In rural Crete, you'll find tavernas that produce almost everything they serve, from the olive oil to the cheese. Wash it all down with a wine – local, of course!
Most Popular Top 10s