Fill Your Boots: The 10 Best Breakfasts and Brunches Around the World
It is a well-known fact that breakfast is the most important meal of the day and here at dealchecker it is also our favourite meal. Thankfully there are fabulous culinary delights from all around the world to sink our teeth into! Let us tell you about our favourites.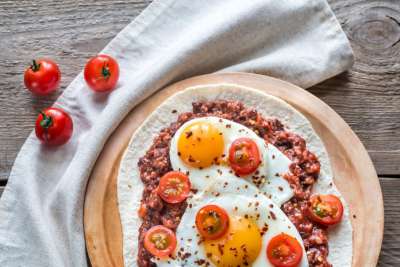 1

Mexico - Huevos Rancheros

Literally translating to "rancher's eggs", this breakfast dish is a favourite in Mexico and was traditionally eaten by field workers in rural areas around mid-morning after their pre-sunrise snack. There are many variations of the dish, but the core elements of beans, tortillas and eggs always remain. It is regularly prepared with chopped tomatoes and coriander as well as avocado and chilli. Of course, this dish is best served with views of the Caribbean on the beaches of Mexico, but we can't have it all.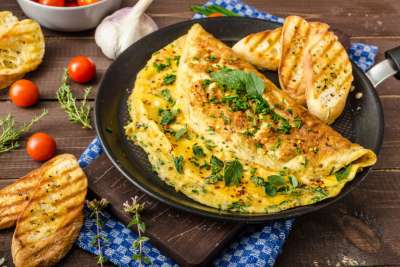 2

France - Omelette

After the countless mentions of omelettes in the BBC's Gavin & Stacey sitcom you may be mistaken to think that omelettes come from Wales. Of course, as much as Gwen offers her omelettes up, this is a load of codswallop and the fried egg dish – whatever the filling – originates from France. Whether you fancy your omelette filled with cheese, ham or chives, all are created equal - apart from the burnt ones, they can go straight in the bin. The breakfast dish is one that can be enjoyed for lunch or dinner too and is a regular feature on many European restaurants' menus.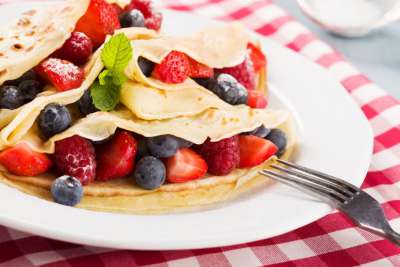 3

Greece - Pancakes

Whether you call them pancakes or crepes, we can all agree that this foodie delight is a favourite for breakfast, lunch or a mid-afternoon snack when on our holidays. So much so that we have dedicated an entire day to the food. Pancake day, or Shrove Tuesday, is the last opportunity that people can gorge on food before the fasting period of Lent. Although pancakes are usually only associated with Shrove Tuesday in the UK, Ireland and the Commonwealth countries, the fluffy flat cakes are an ancient form of food due to the easily accessible ingredients of just eggs, flour and milk, and are thought to have been eaten in ancient Greece and Rome.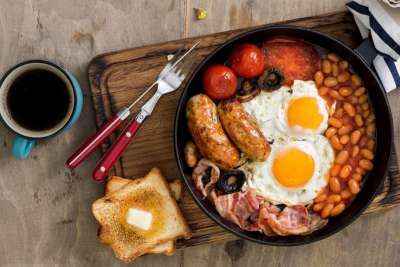 4

UK - Fry-Up

Ye Olde Faithful. Hungover? Fry-up. Going through a break-up? Fry-up. Celebrating? You guessed it – time for a fry-up. A full English is always the answer in the UK, and you can rely on the fact that one will be on the breakfast menu of almost every British restaurant in some form. Whether you like a fancy pants fry up with avocado and roasted tomatoes, prefer a veggie full English, or you're just in the mood for a good old greasy spoon special, you can be sure to find something to take your fancy around most corners of Britain.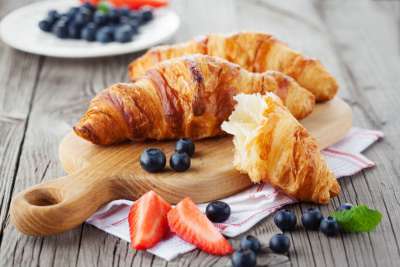 5

Austria - Croissant

Contrary to popular belief and what you may have been told, an iconic staple of the French breakfast, the croissant, is not actually French. We'll let that sink in for a moment… We feel betrayed and lied to. In fact, these delicious buttery pastries originate from Austria. Whether you like to enjoy your croissant with a side of jam, or filled to the brim with ham and cheese, its soft, heavenly layers make for a tasty breakfast alongside a creamy café au lait.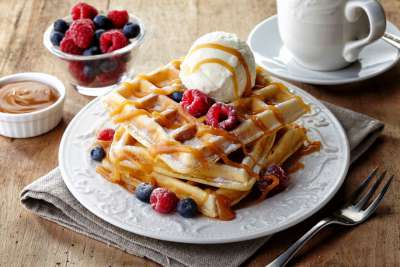 6

Belgium - Waffles

Similar to a pancake in taste but much different in appearance, the Belgian waffle is another breakfast that has spread far further than its country of origin. Enjoyed in the USA with a helping of maple syrup and elsewhere with summer berries or ice cream, the waffle can be eaten as a dessert, but we much prefer them for our breakfast.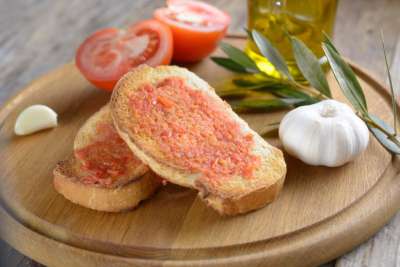 7

Spain - Pan con Tomate

After much discussion in the dealchecker office we can confirm that we prefer a savoury start to the day and that means that pan con tomate knocks churros off the top spot for our favourite Spanish breakfast. A popular breakfast tapas dish, it consists of grilled bread with tomato - and although it may sound plain it is much more interesting than you can imagine. This tapas dish can be enjoyed for breakfast and is a grilled bread smothered with garlic and topped with a fresh tomato pulp. Just trust us on this one.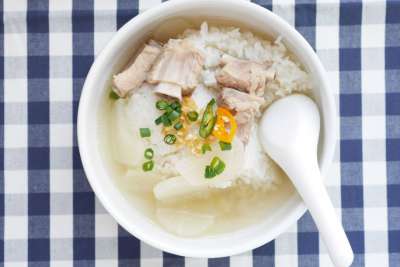 8

Thailand - Thai Breakfast Soup

In western countries, soup is more regularly enjoyed for lunch or dinner, but in Thailand those rules go out the window and that ladle comes out at breakfast. Known in the country as Khao Tom, Thai breakfast soup is a rice soup flavoured with lemongrass and topped with chicken, pork or egg. The dish is the ultimate comfort food and is sure to put some hangover symptoms at bay, but the stunning views from Thailand's islands might help with that too of course.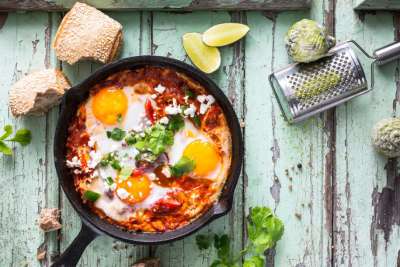 9

Tunisia - Shakshuka

Recently gaining massive popularity in the UK, Shakshuka is a delicious tomato-based breakfast of Middle Eastern origin. In its popular Tunisian form, eggs are poached in a stew of tomato juices, peppers, garlic and flavourful spices. It's sure to fill you up for the day and is a great option for brunch, and if you fancy adding even more intrigue, crumbled feta and coriander make delectable garnishes.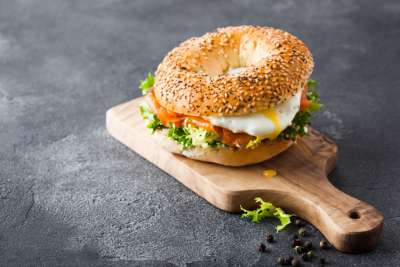 10

New York - Bagel

Up there with the Statue of Liberty, the Empire State Building and the squawk of 'CAWFEE' across Wall Street - the bagel is an icon of New York City. Stuffed with all manner of fillings from cream cheese and salmon to bacon and egg, true New Yorkers start their day with this culinary delight from bagel shops or a street van. Can you even say you've been to the Big Apple if you didn't eat a bagel? We think not!
Most Popular Top 10s