Prague is a city known for its wallet-friendly beer, jaw-dropping Bohemian architecture and its hilltop castle. You could spend weeks exploring its mazes of cobbled streets, and all the exquisite churches, cafes and museums that lie within. But what to narrow it down to when your budget – or annual leave balance – means you're racing against the clock?
Check the Time in Style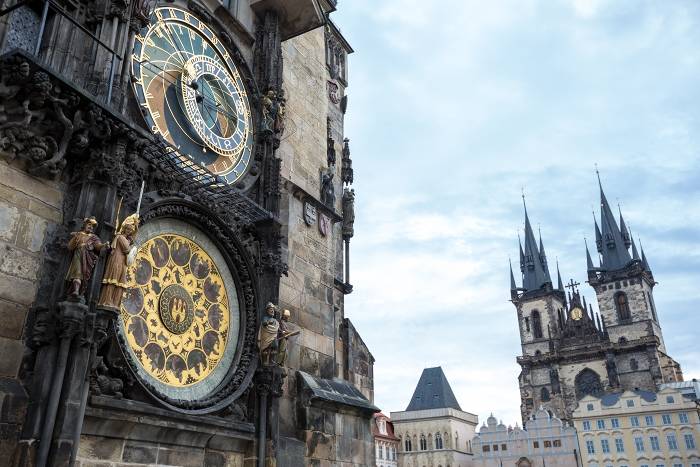 Fight your way through the crowds at Old Town Square, and head to the astronomical clock. Installed in 1410, it's the oldest working clock of its kind. Between 9am and 11pm on the hour, you can witness 'The Walk of the Apostles' – a show of moving sculptures – while hearty chimes echo through the square.
Visit a Hilltop Castle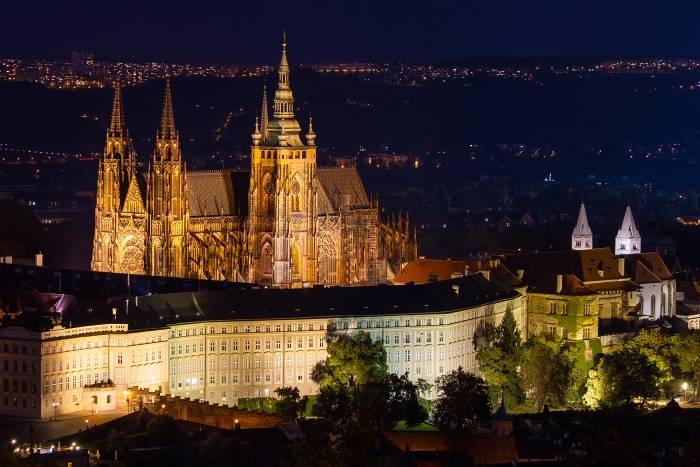 Prague Castle dates back to approximately the year 880AD and is the largest coherent castle complex in the world. Marvel at both the scale and intricacy of St. Vitus Cathedral, admire the picturesque Golden Lane, and climb 100 metres to see Prague from the vantage point of the Great South Tower. You can enter the castle grounds for free, but you can explore further by buying a ticket. Prices range from CZK150 to CZK300, depending on how far you want to explore.
Hear Classical Music in a Bohemian Masterpiece

Image © Nadezda Murmakova
Many of Europe's top composers called Prague home at some stage, and their influence has given the city a proud classical musical history. Shows play in churches, halls and chapels every night, with pieces from greats such as Vivaldi, Mozart and Dvorak echoing through elaborately decorated settings. Head to the Mirror Chapel (part of the Klementinum complex) to hear a live concert on the same organ that Mozart himself once played.
Sign up for a Beer Tour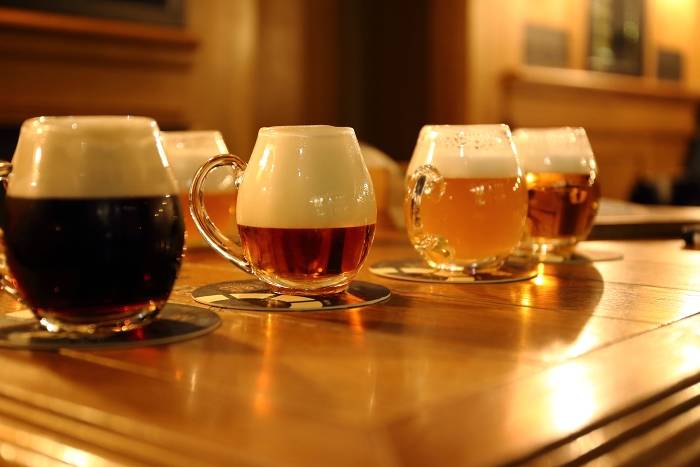 There are more than 200 breweries in the Czech Republic, and the nation is proud of its hoppy heritage. Sample some of the best brews with the help of an expert guide, who will lead you to lively bar districts, buzzing beer halls and quaint Old Town pubs. You'll savour tasty tapas along the way, be treated to titbits of history as you go, and be farewelled with a beer map, so you can make informed beverage decisions for the remainder of your trip.
Treat Yourself to a Trdelnik – Traditional or Not!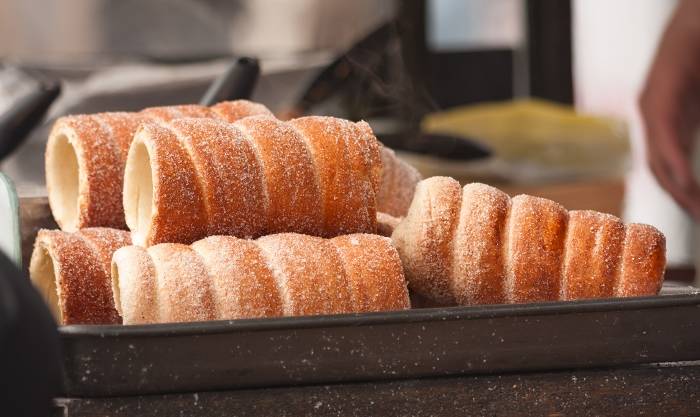 Walking the streets of Prague, you'll see numerous stalls selling trdelnik – dense dough coated in sugar, wrapped around a thick pole, and rotated slowly around a flame until the sugar caramelises. Just beware any quaint stories telling of their Czech origin. While their presence has been recorded throughout European history, the treats are said to have only become prevalent in Prague within the last 10 years. Still, they make for a warming indulgence, particularly if the weather is cold. In summer, enjoy your trdelnik filled with ice cream and topped with hazelnuts and chocolate sauce.
Stroll Charles Bridge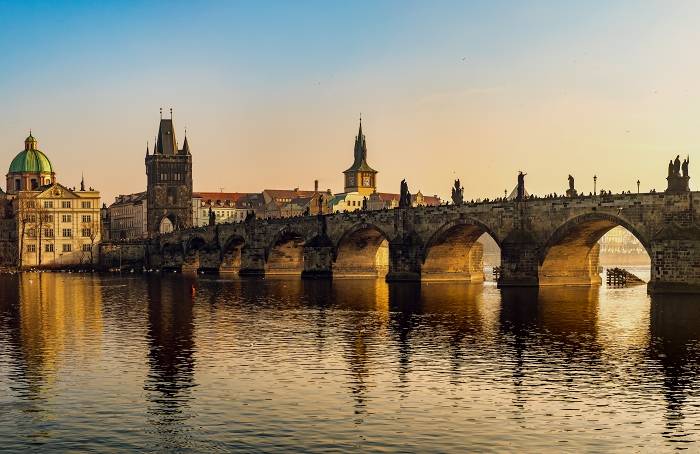 If you venture anywhere near the twinkling Vlatva, you'll be hard-pressed to miss Charles Bridge, which dates back to 1357. Its grand arches, towering statues and fairy-tale views of the castle have given it an iconic status, putting it at the top of many travellers' must-see lists. Get there early in the morning to admire the bridge without the crowds, and be sure to look out for the plaque on the statue of John of Nepomuk, that features a falling priest – touching it is supposed to bring good luck.
Paint a Message on John Lennon Wall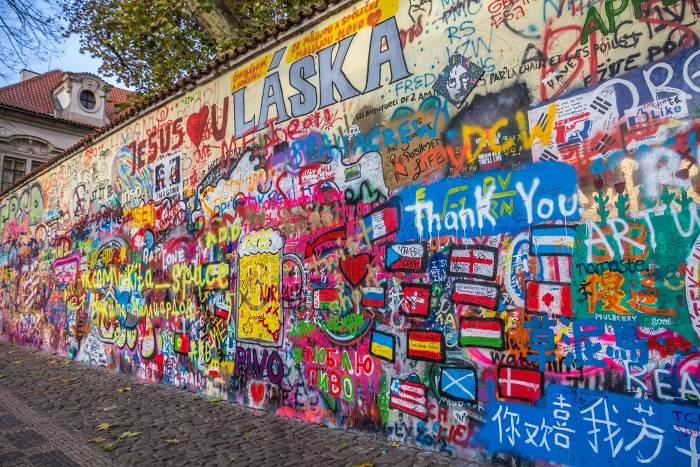 Located across from the French embassy, this wall received its first Lennon portrait following his assassination in 1980. It became a symbol of love and peace, and since then, has been painted with thousands of messages – some in tribute to his legacy, and others a bit more vulgar. Still, it's an opportunity to make your mark on a historic site. Bring some paint, think of a message or image to add, and get creative!
Explore Outer Neighbourhoods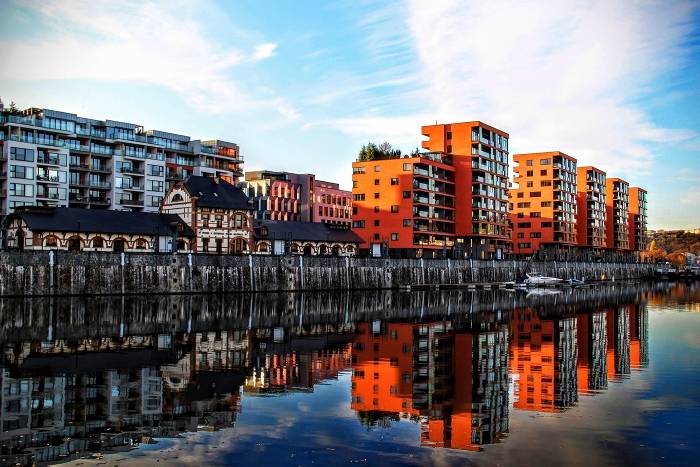 As mass tourism has taken hold of Prague's central districts, discerning locals have ventured elsewhere in search of quality restaurants, bars and shops. Visit Karlin for a procession of cool cafes, duck into a beer garden in Holesovice or Letna, and stroll the tree-lined streets of Vinohrady. In between, venture into boutiques that stock chic homewares, and maybe pick up a souvenir or two!
Dine with Locals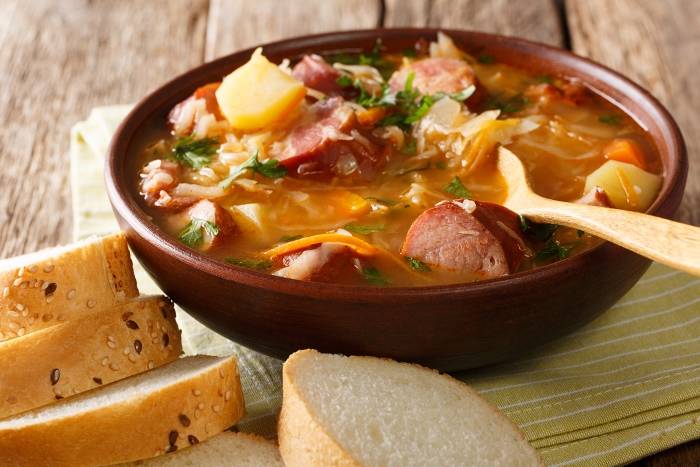 If you want a genuine taste of Czech life, what better way to get it than by visiting a local family for dinner? You'll sample Bohemian recipes which have been handed down from generation to generation, and if you're lucky, you'll leave with some new-found friends.
Go on a Ghost Tour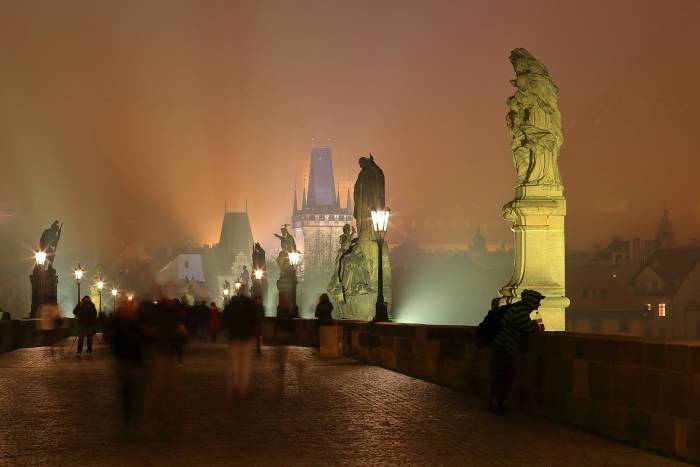 If you're a fan of all things spooky, you'll love the opportunity to hear of Prague's many ghosts and legends. Weave through the city's medieval streets, creep through dungeons, and learn the story behind the skeleton on the astronomical clock – you won't be able to look at the city in the same way again!