Golden beaches, glorious sunshine and the home of every type of rum possible! Whether you're looking for a sweet rum cocktail to sip on while lounging around the pool in Barbados, or a strong, spiced rum to get you ready for a real Jamaican street party, the Caribbean islands are the best place to be! Each island offers something exciting and unique in the drinks department, so read on and start exploring, you'll be wishing you were there in no time!
Jamaica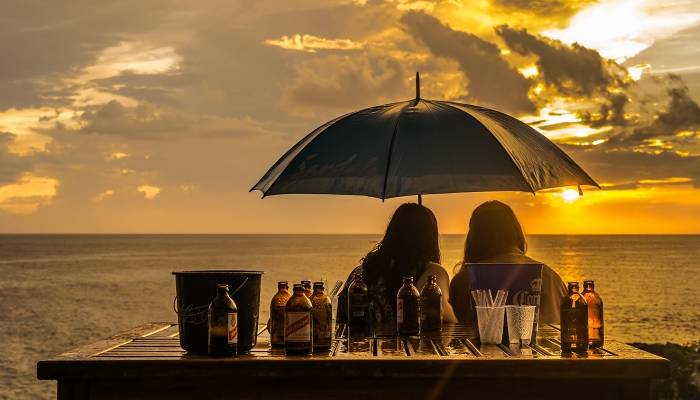 As one of the most visited islands in the Caribbean, Jamaica boasts a rich culture, heavy music influence, delicious authentic cuisine, interesting history and of course – famous Jamaican rum. You're guaranteed to find Appleton, overproof and Captain Morgan rum at nearly every roadside bar in Jamaica, and you'll get a taste of the local life, too.
Grab yourself a Red Stripe or Guinness at the famous sports bar, Usain Bolt's Tracks and Records, in Kingston – and you may just catch a glimpse of the 'fastest man on Earth'. Rick's Café in Negril is a hotspot for both tourists and locals alike: spend the evening watching the beautiful sunset over the cliffs and enjoy the classic and unique cocktails served by talented bartenders.
Rick's Café is also famous for cliff jumping, with a choice of two cliffs for those daring enough! At the other end of the island in Ocho Rios, you will find the popular Margaritaville where you can eat and drink away from day until late into the night, when the sports and beach bar becomes a buzzing nightclub. With cocktails named 'Hurricane' and 'Why Don't We Get Drunk & Screw', you'll certainly be in for a treat. No matter where you visit, you're sure to get a taste of the famous rum island.
Barbados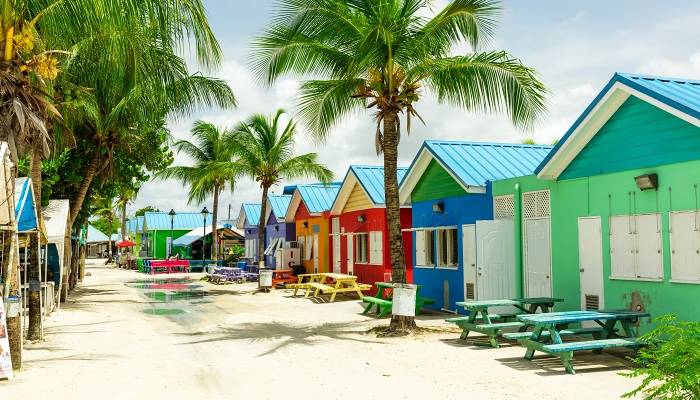 Barbados is considered the birthplace of rum and is the home of Crop Over – the famous, vibrant carnival in the heart of the island. You'll find yourself living like a Bajan: partying, eating and drinking to your heart's content, while watching the beautiful masqueraders in their feathered costumes dance their way through the crowds – you might even see Rihanna! Party into the night with rum cocktails at the Harbour Lights open-air nightclub, south of Bridgetown.
If you'd prefer a quiet evening with a magical sea view, make your way to Mullins Beach Bar & Restaurant, where you can get your taste buds tingling with a Mount Gay rum mixer. Spend your day soaking up the sun and cool down with locally produced Banks beer, as the locals say – 'nothing beats an ice-cold Banks!'.
Grenada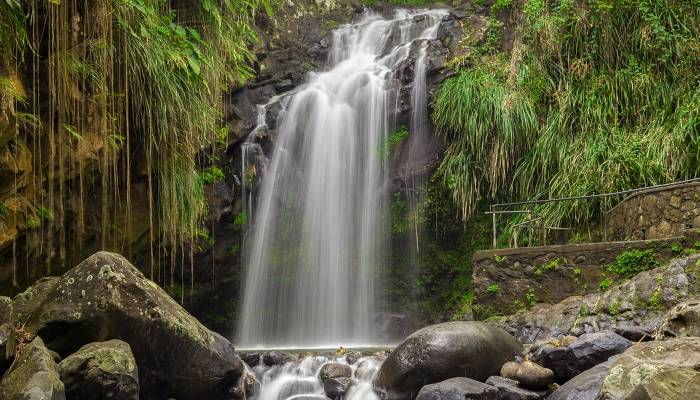 In August, Grenada (also known as the spice island), attracts tourists from all over the world for the Spicemas Jouvert. As you can imagine, it is full of beautifully crafted costumes, booming music and drinks galore. Pour yourself some authentic Grenadian Berry's rum and live your best life! Do not fear if you're missing the carnival season, no matter when you arrive you can expect to be offered a signature Caribbean cocktail.
Snag yourself a perfect spot on Grand Anse Beach and soak up the gorgeous sunshine – be sure to try the famous rum punch from the beach bar! A British summer is not complete without a Sunday afternoon visit to your local beer garden, so find your home away from home at the West Indies Beer Company, a brewery and beer garden that you'll never forget. With a long list of affordable beer choices, a picturesque outdoor garden area and delicious food – what more could you ask for?
Trinidad & Tobago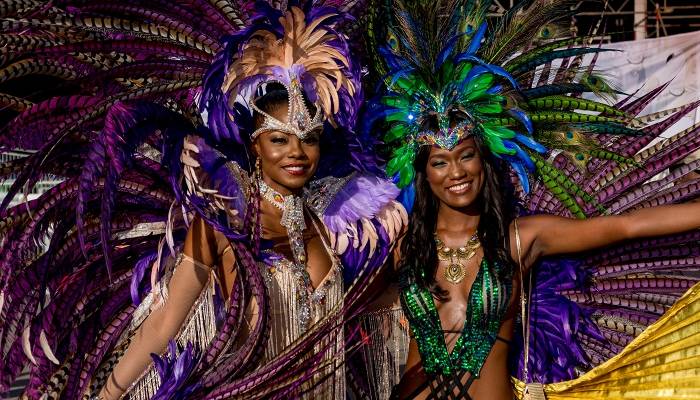 A diverse and unique twin island nation, Trinidad & Tobago has a melody of African, Indian, Asian and European influences. You'll find a buzzing nightlife in the capital city, Port of Spain, where the islands' very own Angostura blended dark rum will be the top choice for you rum drinkers. Like many other Caribbean destinations, Trinidad & Tobago has a famous carnival of its own. Here you'll party through the streets with the locals and thousands of tourists who flock to the vibrant land of Trinidad around February/March, to see the second largest carnival after Rio.
Over in the laid-back isle of Tobago, you will find plenty of restaurants and bars on the soft, white sandy beaches, overlooking the clear blue water. Sip on some rum punch cocktails or take part in the adventurous watersports, then cool yourself down with some coconut water – from an actual coconut!
Antigua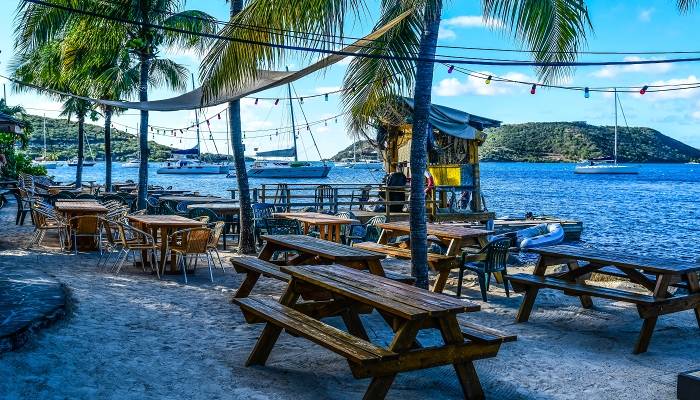 The island where there are as many beaches as there are days in the year – yes that's right, 365 beaches! Whether heading out on a rum-fuelled boat party or a day on one of Antigua's most well-known beaches – including Jolly Beach, Pigeon Point Beach, Dickenson Bay and Half Moon Bay – the island is full of places to explore, relax and party. Most restaurants and bars will serve their take on a traditional Caribbean rum punch, blended with exotic fruit juices.
Like other Caribbean islands, Antigua has a carnival of its own, where you can join in the colourful festivities with the locals and dance your way through the feather filled streets to soca music, or just sit back and watch the masqueraders float past in the beaming sun with local beer Wadadli in hand.
Get a taste of the Caribbean with our great holiday, hotel, car hire and flight deals!