Summer Lovin' – Romantic Destinations for Two
Met a boy? Cute as can be? Well if that's the case then it's about time you sealed the deal with a romantic break for two this summer. Get down in the sand (to sunbathe obviously) and check out this veritable smorgasbord of romcom-worthy spots. You'll be making out under a dock in no time, or not, PDA isn't for everyone.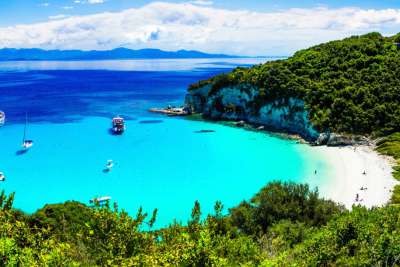 1

Antipaxos

Small but mighty, this heavenly morsel of a Grecian island a great destination for two. Reachable only by boat and with just a few houses and tavernas to its name, Antipaxos is great for those looking to switch off and lay back. The pristine Voutoumi beach makes for a great sunset walk along the sand - hand in hand, of course. You can then swing by the island's vineyard, pick up a bottle or two of wine and enjoy them on your balcony with only the sound of the crickets and your burning adoration for each other to be heard.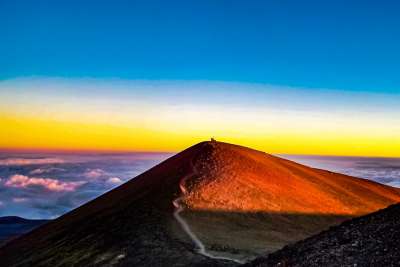 2

Hawaii

I don't know about you, but I can't picture this tropical isle without seeing a couple in white, standing barefoot under an arch on the beach, and sporting leis. Whether you're there just for a holiday or decide to go for the full elopement, Hawaii makes for a beautifully romantic break. Hike Mount Haleakala at sunrise for views like no other, then iron out those kinks in your relationship with a couple's massage. End the day stargazing from Mauna Kea and see if you can spell 'LOVE' with those bright dots in the sky.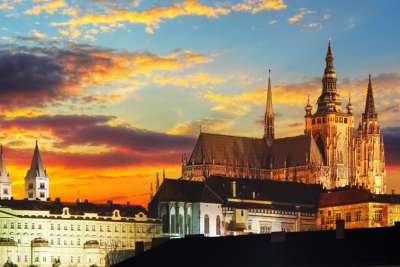 3

Prague

What screams romance more than the historical capital of Bohemia? Avoid the cliché of a Parisian minibreak and instead hit up the cobbled streets of Prague. Wander the ninth-century Prague Castle while imagining all the courtly trysts that went down there, or split a jug of local beer, making eyes at each other over the foam. If you're looking to lock down your love for good then head to Mala Strana's love lock bridge over the canal, remember to swing by the hardware store first though, for that all-important padlock.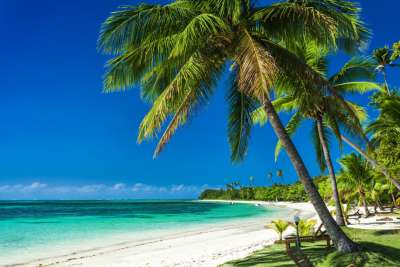 4

Fiji

If you've ever wanted to act out South Pacific in the actual South Pacific, then this is your chance. You won't help but happy talk after a week of snorkelling around coral reefs, sunbathing on white sands and sipping on fruity coconut cocktails – two straws to one coconut, of course. Amp up the romance levels to flamin' hot with a secluded trip to a desert island, not hard to a achieve in a country made up of over 300 islands and 500 islets. Bring along a picnic so you can make like Cleopatra and be fed grapes while you watch the sun sink over the Pacific.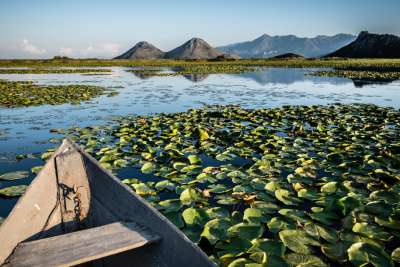 5

Montenegro

Though increasingly flashing up on people's Instagram feeds, this compact Adriatic-hemmed nation is still a lot quieter than neighbouring Croatia. Rent a car and discover the country by road, exploring the winding streets of Kotor and taking a cosy boat ride out to Our Lady of the Rocks church, found nestled on a small islet in Kotor Bay. Then drive inland to Skadar Lake for a speedboat ride for two over the water. Hike to higher ground for the golden hour and stunning views of the surrounding mountains reflected in the water.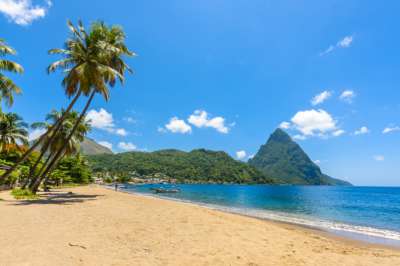 6

St Lucia

What says true love getaway more than rum cocktails, adults only resorts and volcanic beaches? St Lucia is home to all these and much more. Once you've checked into the kid-free safe zone that is your hotel you can begin to explore in lovey-dovey style. Experience the world's only drive-in volcano and take a steamy dip in the springs that have their home there. The area also offers mud baths; a great opportunity to cleanse and settle some long-standing relationship scores with a spot of mud-slinging – who's got egg on their face now? Neither of you…because it's mud.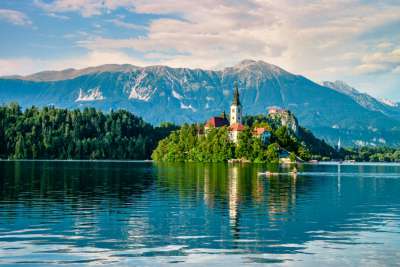 7

Lake Bled

If like me you've grown up with Disney ideals of a fairytale romance set in a faraway kingdom, then Bled is the destination for you and your Prince or Princess. Tour the medieval Bled Castle that sits on a cliff edge overlooking the lake, then make your way down to the shoreline itself. If the sun is shining and the water warm you can swim to the small islet in the lake's centre and visit the idyllic church perched there. If booked in advance the church does accept bookings for weddings, so you could have your happy ever after and tie the knot surrounded by stunning mountain scenery.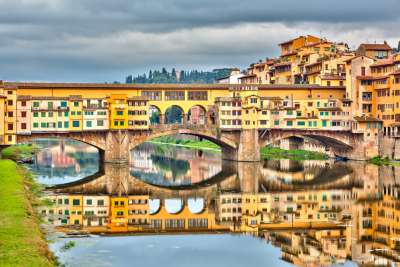 8

Florence

Does anywhere on this sweet Earth ooze amore more than Tuscany? So where better to celebrate your affair of the heart than the region's terracotta capital - Florence! Drop some major hints with a trip to the Ponte Vecchio. The Roman built stone bridge is lined with jewellery shops and a plethora of engagement rings-in-waiting. Evenings should be spent taking full advantage of the local cuisine and vast array of Tuscan reds on offer in trattorias throughout the city. Nothing indicates longevity in a relationship more than the ability to polish off a mountain of fresh pasta in blissful silence.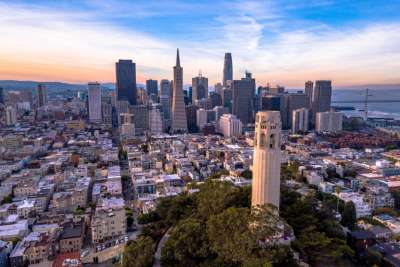 9

San Francisco

Used as the setting of countless romcoms over the decades, this Pacific coast city makes for a great alternative US destination to NYC and LA. With one of the largest LGBTQ+ communities in the world, all are made to feel welcome and included here. LQBTQ+ lovebirds should start with a walk up to Coit Tower for panoramic views of the city and that all-important selfie for the joint 'gram. Next head over to North Beach, a 'gaybourhood' steeped in history and buzzing with great restaurants and bars.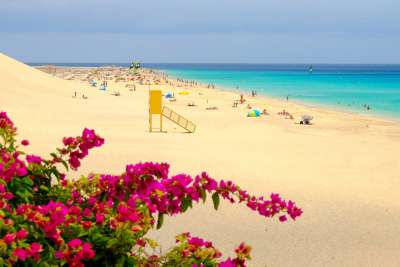 10

Fuerteventura

Feel like your other half is out of this world? Why not match your surrounds to those feelings and head to Fuerteventura! The second largest of the Canaries boasts a Mars-like landscape, with rugged beaches and a volcanic terrain. As we all know, the best way to strengthen any relationship is to try a fun new couple's activity. Well, you're in luck here, with year-round winds making surfing, windsurfing and water-skiing incredibly popular. Failing a successful trip out on the water you'll at least go home with the memory of your missus or mister comically falling face first into the ocean.
Most Popular Top 10s