Cyprus' sunny shores are a great place to escape to from rainy Britain, but there's more to this tiny island than meets the eye! For example, did you know that Cypriots get to bask in the sunshine for around 300 days per year – that's more than double what us poor pale Brits get! Read on to discover some of our favourite facts about Cyprus…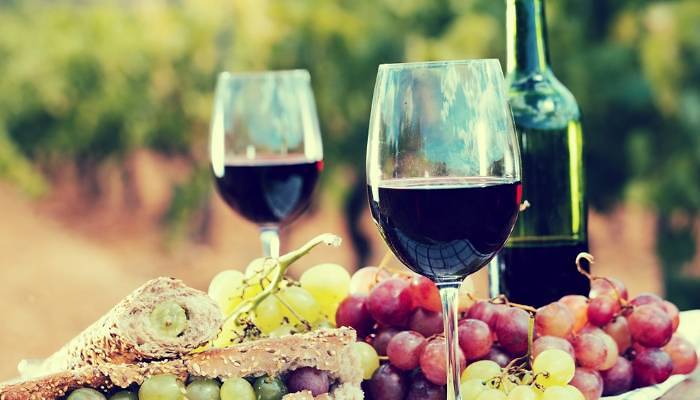 Now, don't judge us, but our first fact is indeed about booze. Historic booze, though! For those who enjoy a glass or two of wine with dinner, you're in good company: the oldest wine in the world comes from Cyprus. It's known as Commandaria and has been produced for around 5,000 years. Talk about vintage! If you fancy venturing into the foothills, you can visit the Commandaria Historical Museum, which is dedicated to displaying the history of the tipple. If you ask us, though, it's just as respectful to visit one of Cyprus' many vineyards, embark on a wine tasting extravaganza, and return home pleasantly tipsy. There are vineyards and wineries scattered throughout Cyprus: plenty are in the Limassol region, which is fantastic if you want to visit the museum as well, but some of our favourites are around Paphos and Larnaca, too.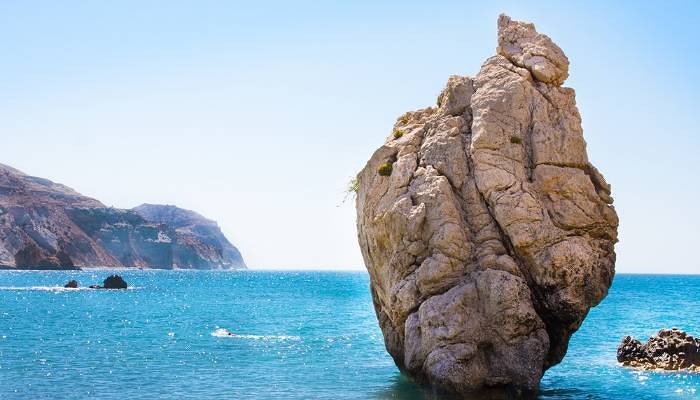 If you're not hungover from all the wine-based indulgence, you can really explore Cyprus' amazing history. Let's start a really long way back: the island is known as the playground of the Gods, and is thought to be the birthplace of Aphrodite, goddess of love. In traditional tales, Aphrodite was borne out of the waves aboard a giant shell somewhere near what is now Paphos (which was a centre for the cult of Aphrodite). If you visit the area, you'll find a formation called Aphrodite's rock has become a central tourist attraction; and hotels, beaches, and even golf courses are named after the lovely lady! That's not the only deity-based legend you'll find around the island, though: Mount Olympus stands proudly in the Troodos Mountains, and is said to be the home of 12 key Greek gods.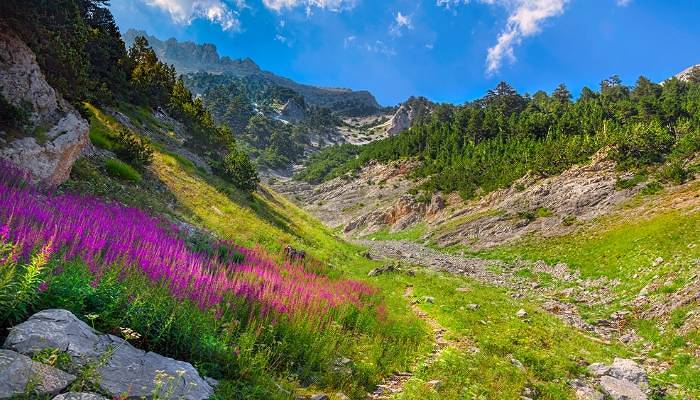 Talking of Mount Olympus, did you know that it has been a national park in Greece since 1938? The flora and fauna of Cyprus are often overlooked by visitors, but are pretty darn impressive. In fact, if you're either green-fingered or into birdwatching, you'll love what you find off the beaten path: out of the 1,950 species of flowering plants around the world, 140 of those are found only on this island. On top of that, Cyprus houses twenty rare species of orchids and 371 species of migratory birds – better pack your binoculars!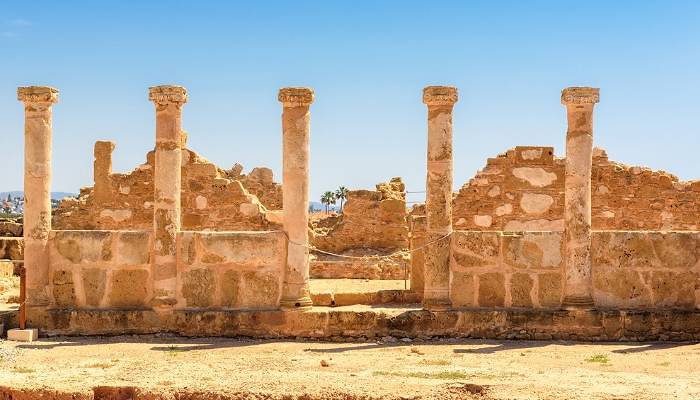 If birdwatching isn't your thing, how about history? If so, you'll be pleased to know that the entire town of Paphos has been named a UNESCO World Heritage Site. These are areas that have been judged to be important to maintain for the collective good of humanity. It's not just the powdery beaches, turquoise waters, and lively nightlife that needs to be preserved, though: there are a whole host of ancient remains throughout the area, dating from around 6000 BC. Let's put that in perspective: woolly mammoths were still roaming the planet for around another 4300 years, and Julius Caesar was ruling more than 5000 years later. A lot of these remains are fantastically well preserved, and include palaces, theatres, fortresses and tombs. It's certainly worth dropping by a few sites if you like to visit places touched by humans centuries past.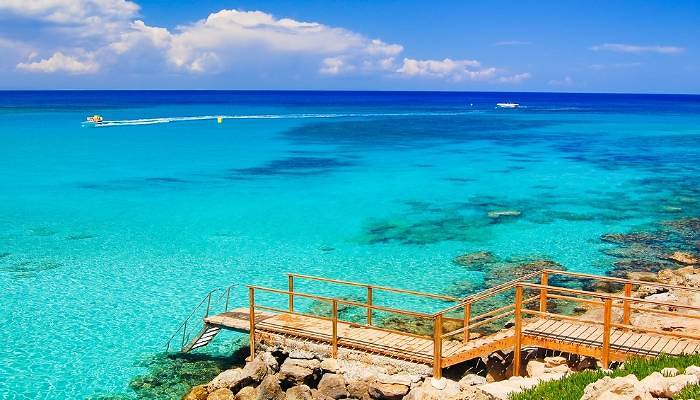 If you are just interested in beaches, though, how could we blame you? We're big fans ourselves! And you've come to the right place: Cyprus' beaches have been named cleanest in Europe consistently for the last ten years by the European Environment Agency. On top of that, Cyprus is first in Europe for the ratio of Blue Flag beaches to total beaches – there are a whopping 64 in total! One of our favourites is Coral Bay, which is just up the coast from Paphos and is cocooned by banana plantations and vineyards; it also boasts bright blue, shallow water – great for families! The favourable weather conditions also make Coral Bay a fantastic place to try out a new watersport, or even just watch the sun setting over the sparkling sea. Bliss!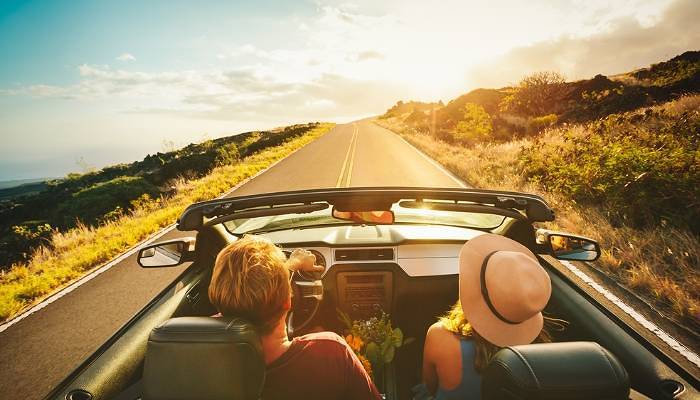 Have all these facts got you excited about Cyprus, but unsure just what to see first? Well, good news: the island is relatively small – you could traverse it by car in under three hours and it makes for a fantastic road trip destination! What's more, it's one of only four countries in the EU that drives on the left side of the road, meaning you can hop in a car with ease. May we suggest hiring a car in Paphos and driving along the coast through Limassol and Larnaca before ending up with a bit of a bang in Ayia Napa? That way, you can venture inland to see some of the more fascinating sites of Cyprus, and you'll discover a multitude of adorable, picturesque towns. What's not to like?
Has all this got you thinking about a trip to Cyprus? Check out our Holidays | Flights | Hotels | Car Hire