Berlin is well known for its world-famous nightclubs, but you really have to experience them to see how incredible they truly are. Most clubs open on a Friday and don't close until Monday – and they are not for the faint-hearted. If your idea of a night out is getting dressed up and sitting at a VIP table drinking champagne, then do not go clubbing in Berlin. You will hate it and it will most likely hate you back.
I have travelled around the globe and partied in some of the best cities it has to offer, but the reason why Berlin will always be my favourite is because it's real, gritty and magical. It's the epitome of rave culture, it breathes everything electronic music should be about, it's not pretentious, it doesn't judge you on how you look, what you wear or how you dance – it just lets you be you.
It's common knowledge that even getting your foot in the door of a Berlin nightclub can be quite the challenge, with people sometimes queuing for three hours to get into Berghain only to be told 'NEIN!' without any explanation. But for me that's what makes it so special. The clubs want to make sure you are there for the right reasons: that you have a genuine love for the music, that you won't judge anyone and that you just want to dance and have a damn good time.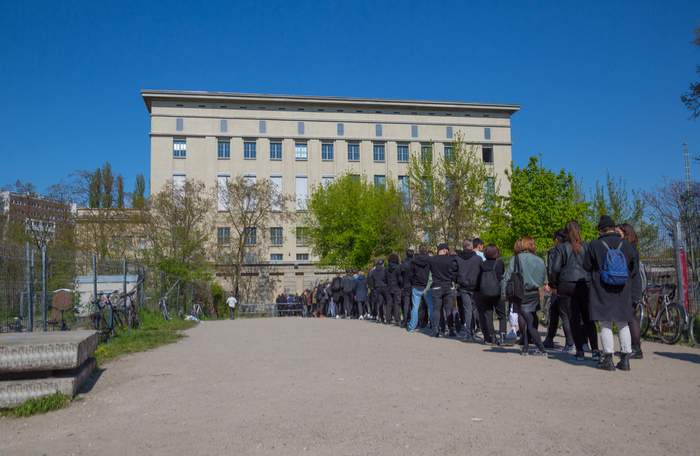 Most Berlin clubs ban any photos or videos and stickers are put over any cameras and smartphones upon entry. It makes it even more exciting not knowing what to expect inside, as soon as you walk through the doors you could be greeted with the most amazing and magical clubbing experience you will ever have.
The clubs are adult playgrounds. Kater Blau is like a maze – you discover something different and unusual in each room! You might find yourself on one of the dance floors at ://about blank, then shortly afterwards climbing up a grain silo in former mill Griessmuehle to make friends with some Australians.
I had little to no expectation of what was going to be behind the doors of those clubs, but there wasn't a phone in sight – everyone was just talking, dancing, playing on swings by the canal, and some were even having a disco nap. We all spend too much time on our phones, but in Berlin I was in the moment, giving it my full attention, and enjoying every second of it – after all that's what it deserves. Never change Berlin, you are simply perfect.
Want to experience Neukölln for yourself? Take a look at our Holidays | Flights | Hotels