Slovenia is a rather small country, about the size of Wales, but with its semi-pedestrianised capital and stunning lakes, it has a lot of offer, as dealchecker Vanessa recently found out. Hiring a car is a good idea, but she managed to get about with ease using public transport. Here are her highlights….
Postojna Cave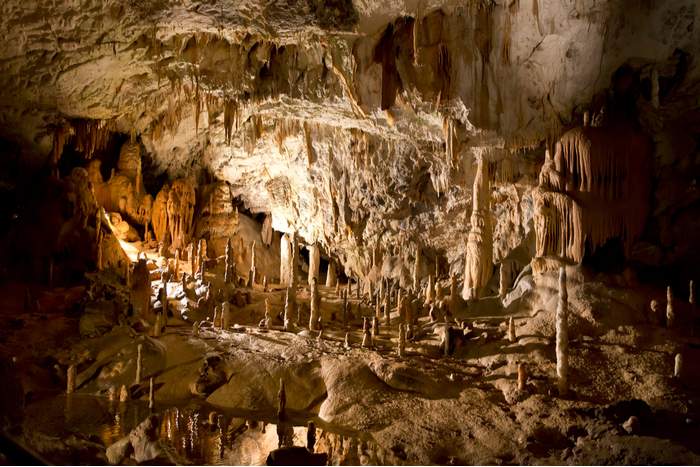 Many online guides will mention the cave, but I was a little dubious at first. Firstly, it's an hour's bus ride from the city centre, and at 27.90 Euros for an adult, it's not cheap. That said, I went and I regret nothing! The whole cave experience takes 90 minutes and starts with a train ride, which is a great opportunity for photos and videos, but take care – the ceilings are low and the train track is rather winding. After this, you are taken on a guided tour for an hour in a group based on your language. The tour path is smooth, but it's a long walk with a number of steep inclines, so be aware that young children may tire. Also, it's 8 degrees celsius all year round, so pack a jacket. The caves are awesome, and just when you think you've seen every stalactite and stalagmite going, you find yourself in a space with a sparkly crystal-like ceiling. It's understandable why these caves are the most visited in the world.
Skyscraper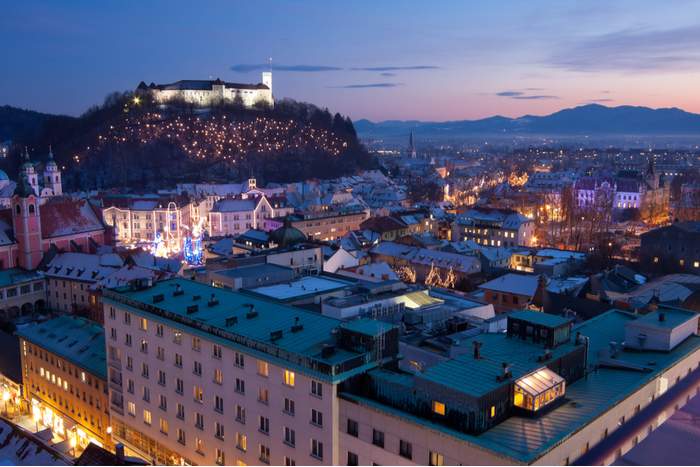 I'm not usually a fan of high points when I'm visiting a city, because the thing I've ascended is often the nicest looking building. If you feel the same, then you'll appreciate this tip. The Neboticnik is a skyscraper in Ljubljana that is free to visit. It isn't the highest point and it's not a sexy building itself, but the draw is the rooftop bar that offers a range of cocktails and other drinks. The best bit is you get a fantastic view of the city and the castle perched on the hill, which is lit up at night.
Drinking Fountains Tour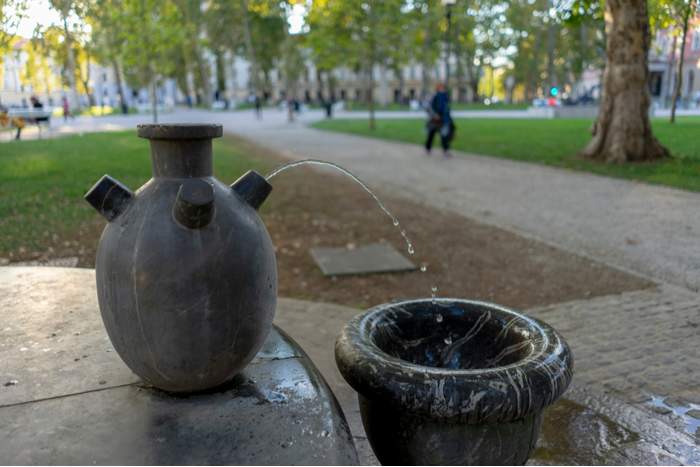 Ok, I appreciate that drinking water doesn't normally make it onto a highlights list, but bear with me. Slovenia proudly has some of the best quality drinking water in the world, and they spread the love by providing many drinking fountains across Ljubljana. I downloaded the free Tap app, which gives you a full map of the fountains and handily shows which one is closest to you. I decided to turn this app into a fun game of how many fountains I could photograph myself with in an hour – a creative way to see this lovely city on foot and explore hidden alleys and green spaces you might have otherwise missed. Some fountains have pretty cool designs, for example the charming kangaroo and the hand on with freaky bronze heads falling from it.
Summer Toboggan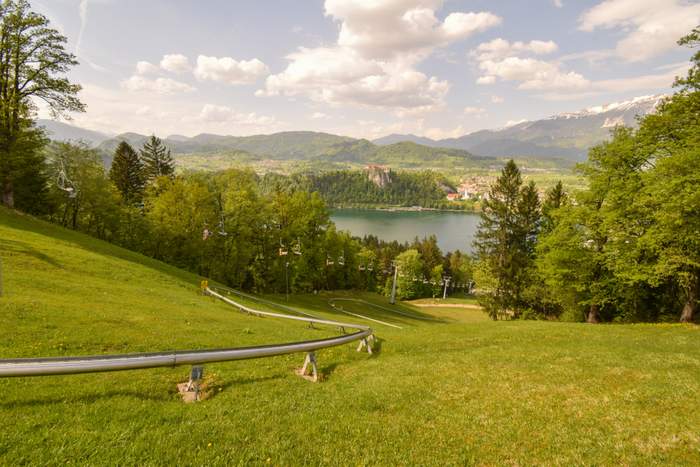 This almost didn't make it into my trip because the attraction opens in early April, depending on the weather, and our last day in Bled was the first weekend of the month. Luckily, by keeping a close eye on the website, we were happy to find that they were open for business. We raced down to Straza Bled and were the first eager punters of the summer season. For 12 Euros (9 Euros for children), you get two rides down the 520m track. After taking the chairlift to the top of the slope, the speed you go and the thrill you get is literally up to you. Simply push the lever forward to move down and pull back to slow or stop. It's tonnes of fun as you'll see from my gleeful face. There are also walking trails and an adventure park if you want to turn it into a full day of activities.
Bled Island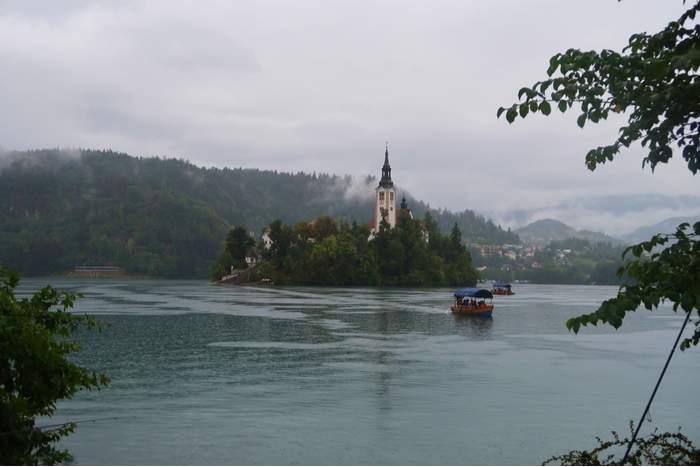 I only had a couple of nights in Lake Bled, and it was pure rain! It happens to us all – we have a picture-postcard image of how a trip will be, and the reality doesn't stack up. Please don't let that put you off visiting Bled – I've been told by many travellers that in the summer no Insta filter is required and the skies are bright blue. I took a risk visiting in early April (although the flights are very cheap at this time), but through the grey mist, I could still see Bled Island and I was set on getting there. In better weather, I imagine the traditional Pletna boats are a joy to travel on, or if you're feeling more adventurous, you can rent your own rowing boat. We opted for a covered speedboat. The island is tiny and because of the rain it was very quiet, there were almost no other people on the entire rock – it felt a little like The Wicker Man. Thankfully, we didn't encounter any cult followers in animal masks, just a small and pretty church where you could ring the bell. Other than the cafe, that's about all there is, but it's such an easy trip to make and something a little different.
Fancy discovering Slovenia's hidden gems? Use our tools to help you plan your trip!