Matchmaker, matchmaker, make me a match, find me a find, catch me a…Grecian island? With a staggering 33 million visitors in 2018 and 6000 islands to choose from, picking a great holiday destination in Greece can seem a little overwhelming. We go for the beaches and stay for the taramasalata, but with so many varied and beautiful spots to explore, settling on any one can be a conundrum. Each island has a culture and personality all of its own, often with unique dishes, traditions and landscapes. We've therefore played holiday matchmaker on your behalf – and with a list like this, you can be sure of a long and fruitful holiday.
Crete for Families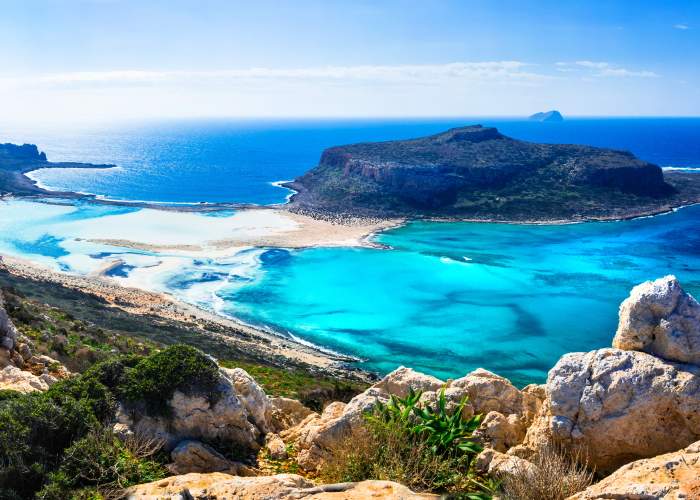 Greece's largest island is a brilliant place to enjoy with the young'uns. Clear waters, two bustling cities and the White Mountains mean there is no end of ways to keep the family fun going. Golden Beach can be found fringing Chania and boasts soft sand, shallow waters and even a kids' play area. Teach the little ones some Greek mythology with a trip up to Mt. Ida and into Ideon Cave, the birthplace of Zeus. Alternatively, a trip to the island's capital, Heraklion, can be filled with the historic sites of Knossos Palace and Koules Fortress.
Santorini for Couples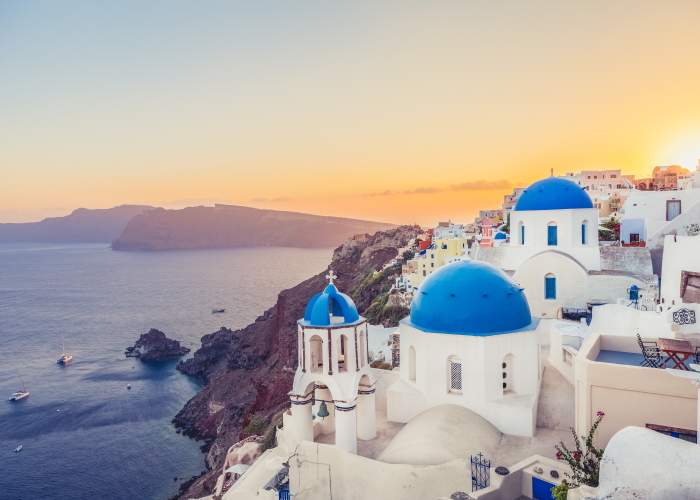 If ever you see that iconic shot of whitewashed houses with blue topped roofs on a Grecian Island at sunset, you'll almost always find it was taken in Santorini. The island simply oozes romance. Honeymooners love to visit the quaint village of Oia, even if you aren't staying for the week you should at least stay for the sunset. Boutique hotels are de jour and adults only accommodation plentiful. For a beach with a little something special head to Perissa, where the black volcanic sand makes for quite the sight.
Dodecanese Islands for Explorers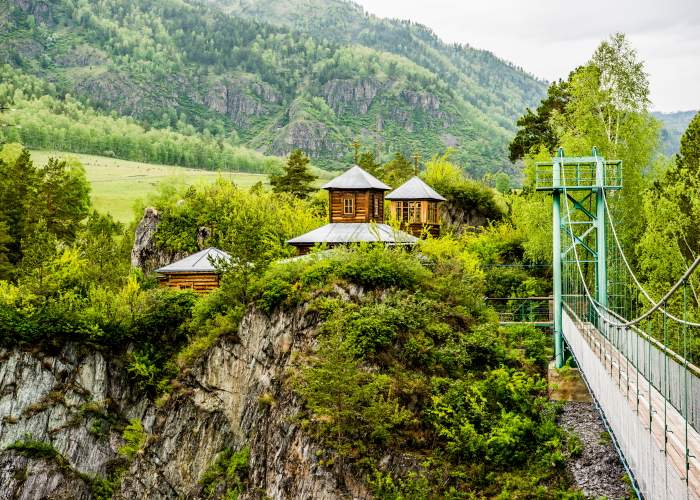 Though picking a chain of islands rather than just the one may seem like cheating, for those who come to Greece to explore, the opportunity to island hop is often irresistible. These islets have it all: ancient archaeological sites, gorgeous stretches of beach and medieval castles. On Agathonisi you can experience small island life, with just two villages but a lot of picturesque scenery to its name. Patmos is awash in biblical history, as the site where the Book of Revelation was written, while Rhodes' Street of the Knights makes for quite the walk.
Zante for Party People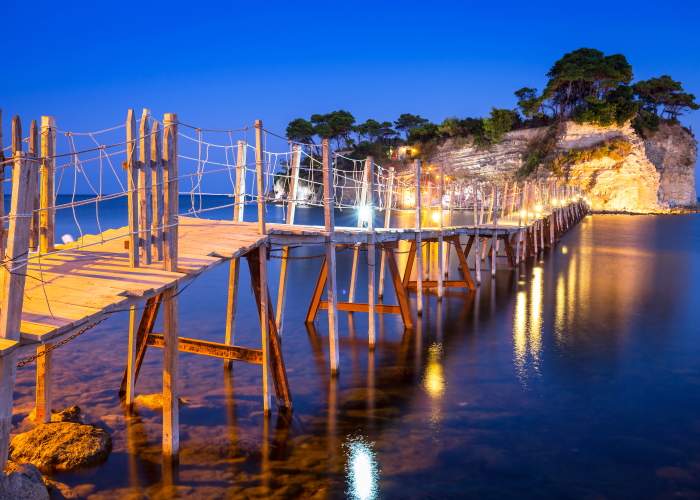 Zakynthos, as it's known locally, draws revellers every summer for its buzzing nightlife and great beach scene. The town of Laganas is the epicentre of all the fun, with a plethora of clubs and bars to choose from and one of the longest beaches in the Mediterranean. After a long day tanning and resting up on the sand, sundown sees all and sundry head for the town's famous strip. Start with a Porn Star Martini at Cocktails & Dreams before heading on for a boogie at Zante institution Cherry Bay Beach Club. Finish up the night with a couple of gyros and you should be right as rain come morning.
Corfu for Culture Vultures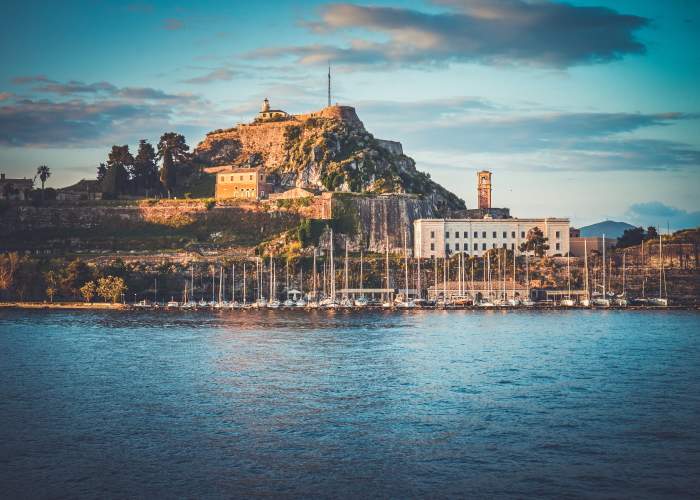 Those who reduce Corfu to simply a nice spot to sun themselves in do the island an injustice. Corfu's culture has been majorly shaped by a colonial history under Venetian, French and British rule, leaving behind some beautiful architecture and stark traditions. A visit to the Venetian Old Fortress in Corfu Town will uncover a trove of artefacts, while the 19th-century Villa Mon Repos houses a brilliant little archaeological museum. In terms of the cuisine, colonial influences can be found here too. Bourdeto, fish cooked in tomato and spices, has its roots in Venice, whereas the introduction of veal fricando dates back to French rule.
Mykonos for LGBT+ Travellers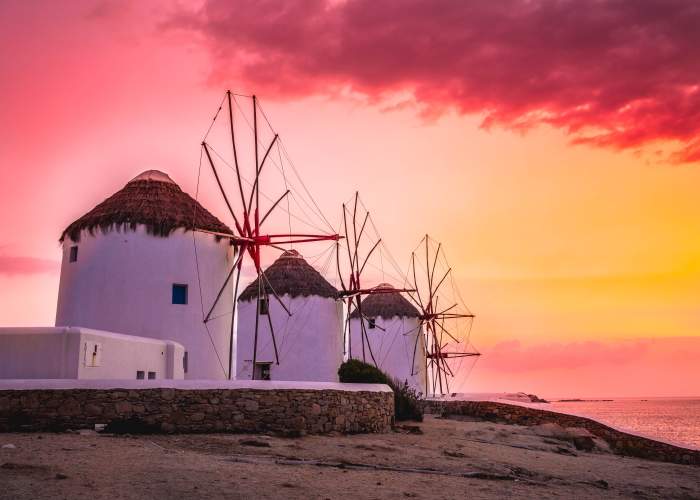 If laid-back beach parties, serene sunsets and some great nightlife are your bag then Mykonos is a brilliant choice. Even before the likes of Lindsay Lohan landed on its fair shores the island was already big on the celeb hot list. Start building that tan with a trip to Elia Beach, keeping your eyes peeled for the rainbow flag at the northern end. For sundown pics with a great backdrop, the 16th-century windmills in Mykonos village are a must-see. Once the sun sinks, its time for cocktails – Jackie O' has a great selection, soundtracked perfectly by popular dance beats.