Us Brits are lucky enough to share a continent with some of the world's most iconic cities. An Aperol Spritz in Rome, anyone? Or a glass of rich red overlooking Paris' Eiffel Tower? These are undoubtedly bucket list experiences, and ones not to be missed. However, there's something to be said for heading somewhere a little quieter. Here, we've rounded up the towns with picturesque surrounds that could rival even the grandest of city contenders.
Sintra
Portugal's Sintra is world famous thanks to the canary-yellow palace that sits in its midst. The Pena Palace is not to be missed, offering guests breathtaking views out over the verdant forests below and housing some of the world's more curious pottery sets inside. However, there's more to the town than just this dreamy building. Downhill, there are eateries offering up petiscos (Portuguese tapas) and bars serving impressively cheap wine. Enjoy!
Kotor
The Balkans have become a holiday favourite with Brits looking for chic surrounds and glistening seas. Croatia tends to hog the limelight but across the border, Montenegro twinkles enticingly. Kotor may just be the jewel in Montenegro's crown. Terracotta-hued buildings huddle together on a hillside that extends upwards to reveal the remnants of an ancient castle. Down below, the Bay of Kotor stretches outwards, dotted with tiny isles to explore, and impossibly clear waters to dip into.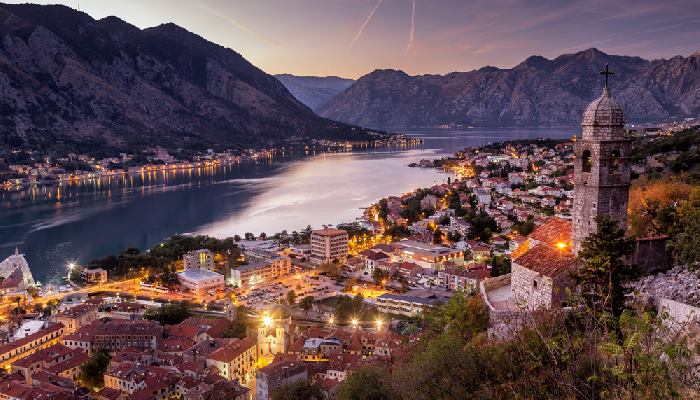 Karlštejn
Karlštejn is just a 40-minute train ride from Prague, and yet this sleepy town is worlds apart from its bustling counterpart. Here, lush green fields make way for a town where rustic restaurants serve up hearty local fare and pubs come replete with expansive gardens in which to enjoy an afternoon beer. The town crawls slowly upwards to a large Gothic castle, with a history that dates all the way back to 1348.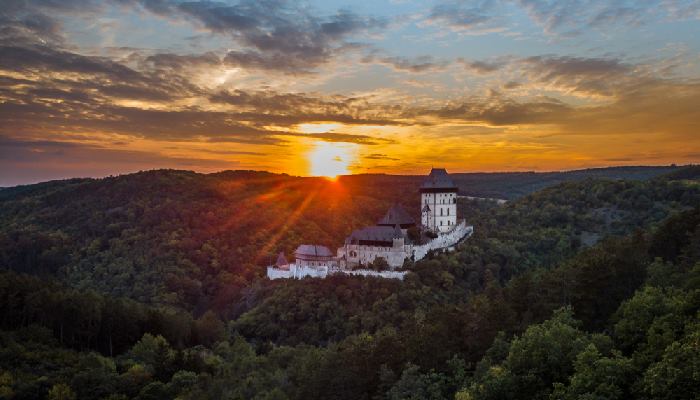 Carcassonne
Inland, in southern France, lies the famous town of Carcassonne. It might seem strange that a town with less than 50,000 inhabitants is so famous, and yet on first sight, it is immediately clear why. The old town is enclosed within three kilometres of ancient city walls, and there are 50 residences here too. Think towering turrets and impressive battlements atop a mound overlooking lush green countryside. There are even a few B&Bs inside the city walls for those looking for a stay with a difference!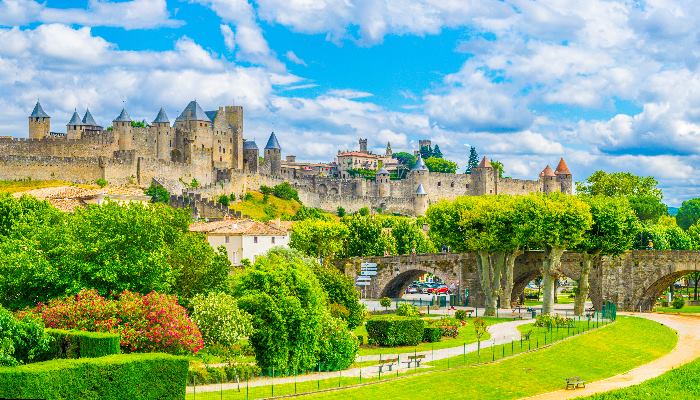 St Ives
St Ives features upon many a postcard – its seaside scenery being so quintessentially British. Townhouses cluster in an arc around the town's working harbour: here, fishing boats vie with rowing boats for space, and even on occasion, a wayward swimmer. It is a creative spot, artists flock here to draw on the surrounds for inspiration and the Tate even has an outpost overlooking the sea.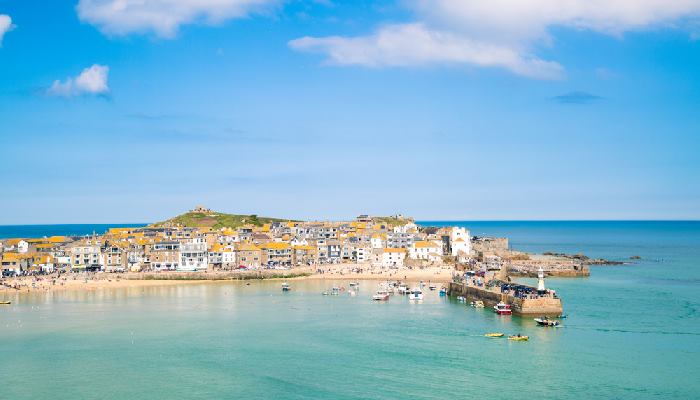 Sóller
Located in between the mountains and the sea, the pretty town of Sóller in Majorca is bedecked in orange groves. These flashes of colour continue in the multi-coloured wooden trams that run throughout. For a tranquil day, head to the botanical gardens, or spend an afternoon browsing one of the town's many chic boutiques. Those looking for a splash in the sea will be pleased to find that the town is paired with a seaside equivalent, accessible by tram or taxi.