And no, it isn't Athens or the islands of Crete or Santorini…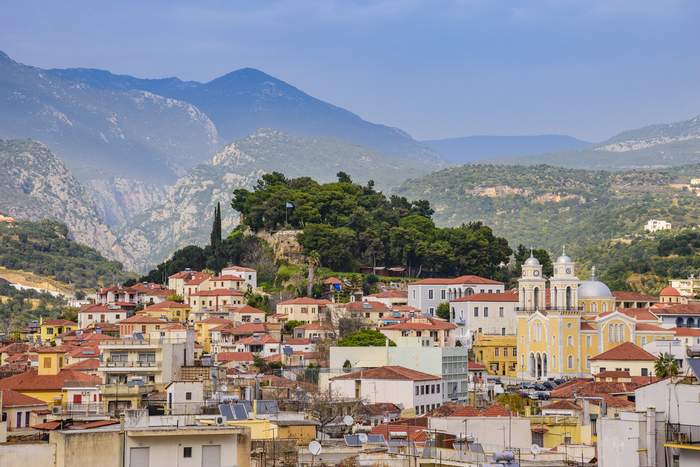 Many of us will have heard of Kalamata from visiting the local supermarket, due to its delicious, world-renowned olives, however it is also a fantastic holiday destination in the Peloponnese region of the Greek mainland.
The city is moderate in size with a population of only around 60,000, but conveniently it has its own airport. Direct flights leave from selected UK airports (including Birmingham, Manchester and London Gatwick) and take as little as 3.5 hours. It's also possible to fly to Athens and then make your own way via bus or car.
If you are looking for somewhere in the sun, then you will not be disappointed! Temperatures peak in July, rarely dropping below 30°C, and it often approaches 40°C during the day. Those looking for a slightly cooler experience might want to go in May or September. Don't forget to pack sunscreen – finding it at more isolated spots outside the city can be difficult and rather pricey.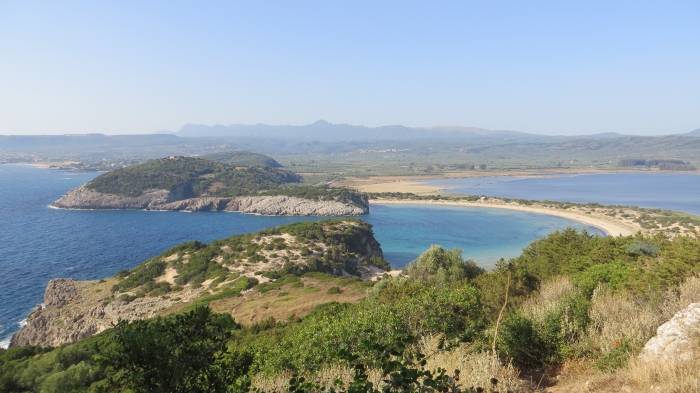 Within Kalamata there are plenty of restaurants, bars and shops to keep you entertained or stocked up if self-catering. Cheap fast eats such as souvlaki (kebab wrap) can be found for only €2.50, and more refined traditional options are moderately priced too. Our favourites are pasticcio (similar to lasagne), saganaki (fried cheese), baked feta, fresh salads, and seafood.
If looking to burn off some of those cheese calories, it's possible to book tours and activities such as sea kayaking and diving. The area is blessed with plenty of clean, safe beaches if wanting to relax, and the gentle tide is easy to swim in – you can float for hours. Within the centre there's the Archaeological Museum of Messenia and a curious theme park full of trains – Kalamata Municipal Railway Park – that is open to the public if you're looking for something a little more quirky to explore. It's also possible to take a day cruise to other parts of the country.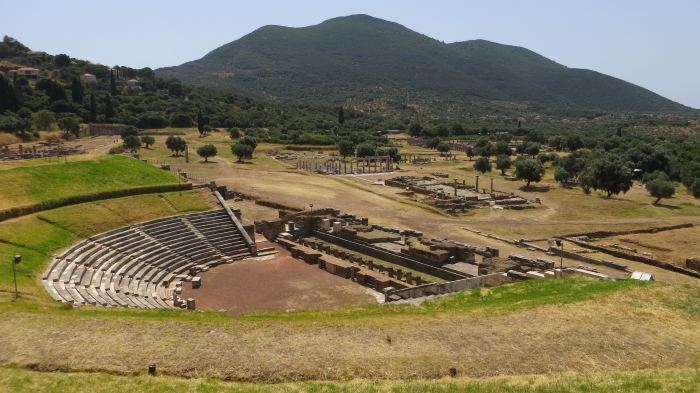 After a few days within Kalamata itself you may want to explore further and visit sites like the ancient ruins of Messene, some which dates from 369BC. To thoroughly experience the region outside the city we recommend hiring a car. Make sure you book a car hire a little in advance, and from a well-known provider to collect at the airport. There are some very interesting reviews of small local car rental services!
Those wanting to head away from the typical destinations in Greece such as Athens, Santorini and Mykonos will be drawn to the Peloponnese Region's peaceful vibe, as well as Kalamata's value for money in comparison to the main draws and tourist traps – besides expats, you'll barely see any other Brits after touching down. Kalamata is ideal for a week-long break!