In 2018, Mastercard placed Bangkok at the top of its Global Destination Cities Index as the #1 destination city after it received over 20 million overnight visitors. The accolade wasn't a new one – the metropolis had secured the title in 2017 too, as well as being the recipient of Travel + Leisure's 'World's Best City' honour four times (from 2010 to 2013).
Effortlessly fusing the old with the new, Thailand's bustling capital is home to many must-sees, including ornate temples, staggering modern architecture and vibrant markets. However, every visitor already knows all about those 'guidebook destinations', so we thought we'd give you a breakdown of the year's somewhat undiscovered experiences. Expect both the weird and the wonderful…
Raise a glass – Mitr Craft Bar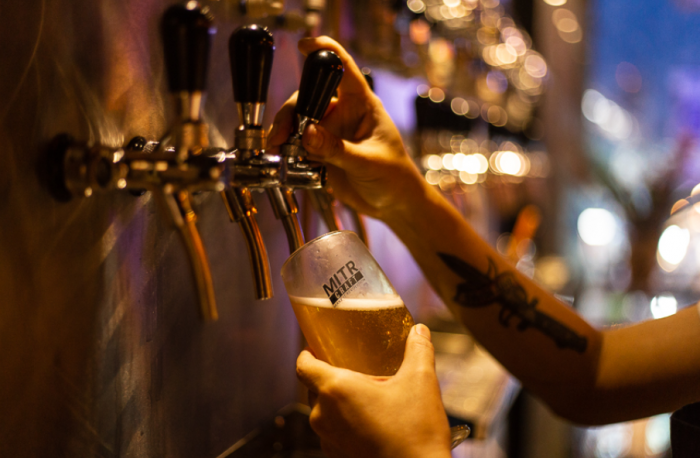 The first legal craft beer bar to open in Bangkok, Mitr Craft Bar has been open less than a year. Positioned on the third floor of an austere looking building, those in search of alcoholic refreshment will be treated to a choice of 20 on-tap beverages to quench their thirst, as well as a comprehensive menu of tasty mini bites. Only a short walk from the well-connected Victory Monument BTS Station, it's well worth a visit if you're feeling parched, which is more than likely, considering the climate.
Get acquainted with Totoro – May's Garden House Restaurant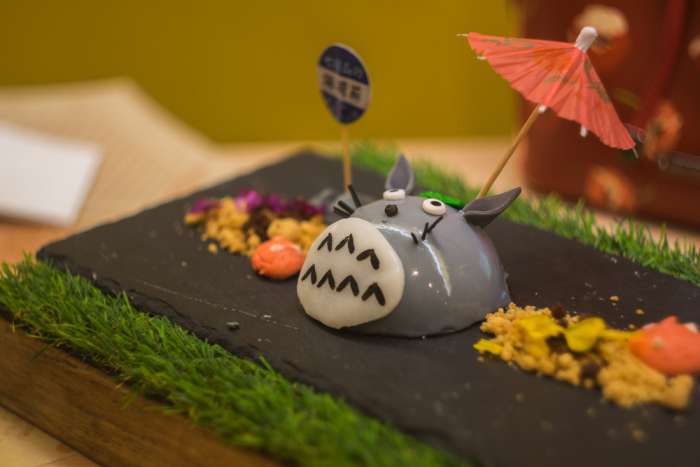 Possibly one of cinema's best-loved characters, wood spirit Totoro has adorned everything from clothes to backpacks, soft furnishings to keychains. You can even buy Totoro knitting patterns. Such is his cult following, that Studio Ghibli has awarded a creature-themed restaurant a revered license, so that you can sit among various versions of the oversized cuties while you dine on delicious cuisine. Welcome to May's Garden House Restaurant.
Lace up your lederhosen – GTCC Oktoberfest 2019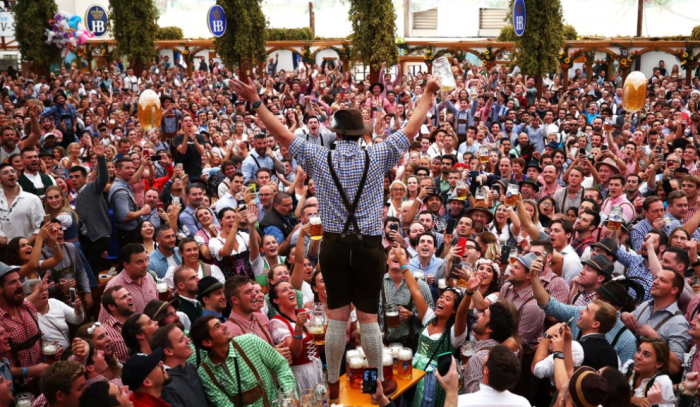 Yep, you read that right. Instead of braving the chill winds of Bavaria this autumn, simply head to Bangkok for your 2019 Oktoberfest. Hosted by the German-Thai Chamber of Commerce, this annual knees-up is billed as 'the one and only authentic German experience' you can find in Thailand. Somehow, we're not surprised. With traditional wooden benches, typical dress and more beer than you can down in a weekend (please note, this is not a direct challenge), it promises to be a boozy bash. We'll raise a stein to that!
Follow the lights – Awakening Bangkok 2019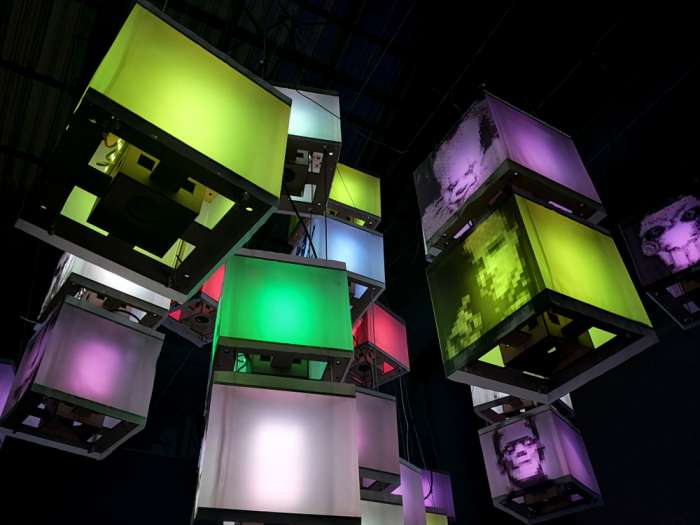 Being Brits, we usually associate November with dark, dreary evenings when the thought of venturing outside is met with a shudder. Not so in Thailand, where Time Out is reigniting Awakening Bangkok. This year, the historic Charoenkrung quarter will be illuminated with a series of state-of-the-art light displays for over two weeks, bringing a new luminosity to some of the city's iconic buildings. It's free for all and destined to leave a twinkle in your eye. Coat not required.
Eat your greens – Vegetarian Festival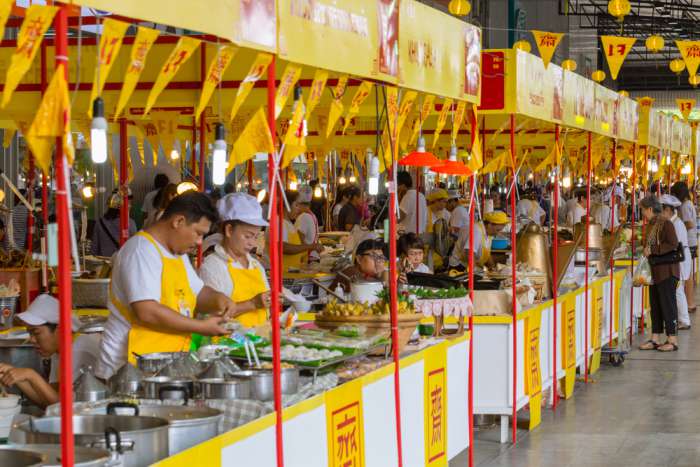 Carnivores, beware. For nine days from September to October, Bangkok celebrates the 'Tesagan Gin Je', or Vegetarian Festival. During this time, you'll see thousands of yellow flags festooning the city as vendors advertise their plant-based delicacies. Legend has it that the festival began in the 19th century after a visiting Chinese opera company recovered from a mysterious illness after eating a strict vegetarian diet. Since then, locals have adopted the veggie cuisine with the aim of bringing good luck, both for themselves and the community. As Bangkok is already considered one of the top places to indulge in street food, we can't imagine a better time or place to get in that five a day.
Pack your trainers – Bangkok Marathon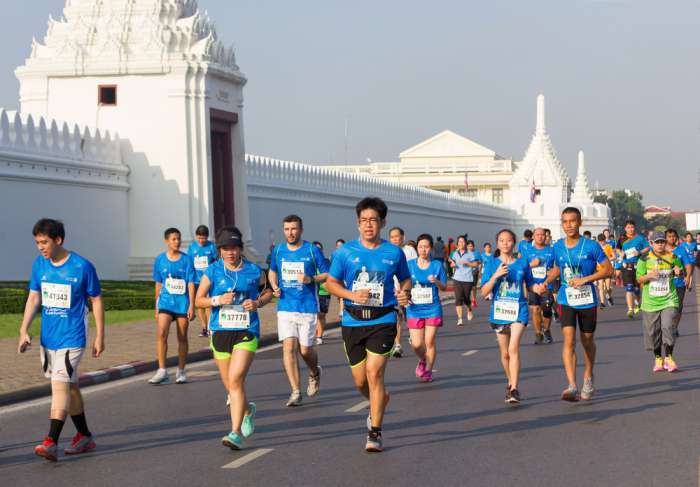 If you ask us, a marathon (or any extreme exercise for that matter) does not a holiday make – but we know that there are many fitness fanatics out there who would simply jump at the chance to run 26.2 miles in 32-degree heat… Taking place at night (to avoid irreversible skin damage, you see), the winding route takes joggers past some of the city's many icons, while the gleaming spires of the Royal Grand Palace provide the perfect finishing line. Want to sign up? We have just the thing.
Of course, there's a reason why the guidebooks recommend the incredible temples and locations, and we certainly don't suggest that you miss them in favour of our picks, but we hope our selection gives you some off the beaten track alternatives. Whatever you choose to do, we're sure that Bangkok's bustling vibe will leave you Thai-tally transfixed.