This vibrant capital of the Philippines, also known as the 'Pearl of the Orient', is often overlooked due to its more popular Southeast Asian counterparts, such as Bangkok and Kuala Lumpur, however it still holds the same rich culture and vivacious atmosphere. Manila is home to a number of well-known sights, delicious food and a buzzing nightlife. Read on for your Manila travel guide!
Where to Stay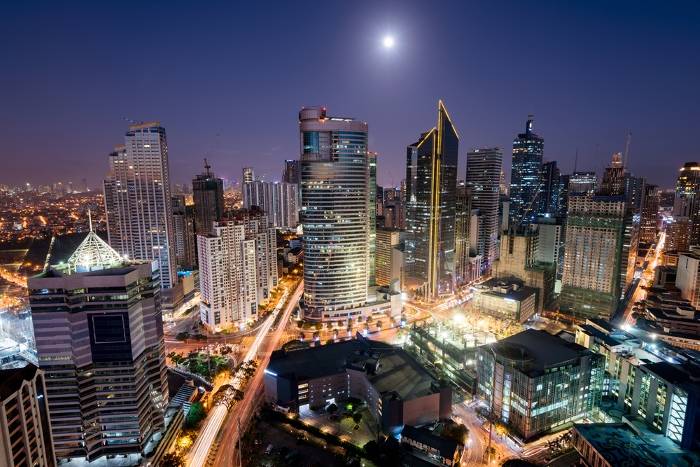 Makati is one of the sixteen cities that make up Metro Manila and is the best place to stay when visiting Manila for the first time. It has been recommended as the safest city to stay in, and is clean and hospitable with plenty to do and see. You will find a range of shopping malls, skyscrapers and nightlife spots to enjoy in this area. Ermita and Malate are also popular locations to reside when in Manila, as they are just as safe as Makati but with slightly more character. If you're a night owl and plan to party your evenings away, then Quezon City might be the place for you. With budget accommodation, a young, trendy atmosphere, an electric nightlife and endless fashion boutiques, you're certain to have a whale of a time staying here.
What to Eat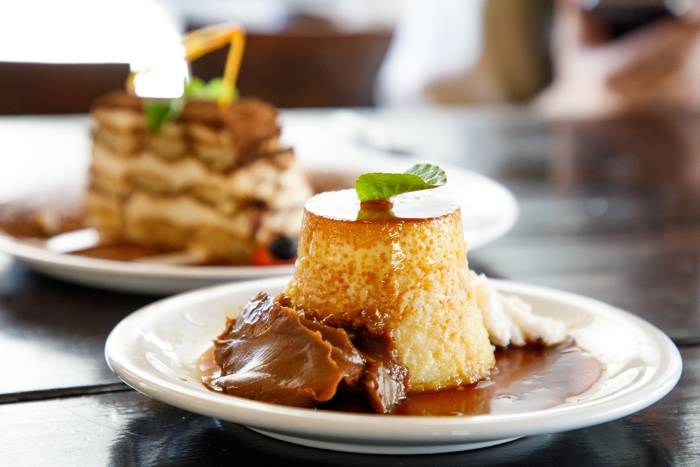 Filipino cuisine is very similar to Thai with strong flavours, rich spices and heavy sauces. With a huge variety of dishes, you're sure to find something that tickles your taste buds. Fresh lumpia is one of the most popular dishes in Manila and is made up of meat, lettuce, carrots and peanuts and rolled into a large burrito, served with a sweet sauce. For a lighter bite why not try Chicharon – pork snack which are very similar to Doritos and are served in a big bag to snack on? If you're looking for more of a sweet treat, grab yourself some leche flan, reminiscent of crème caramel, only with thicker custard You could opt for a slice (or two!) of buko pie – like a custard pie but with a much denser filling. Before leaving Manila, you must try Bibingka, a type of cake made with coconut milk and baked in a banana leaf, served with butter.
How to Get Around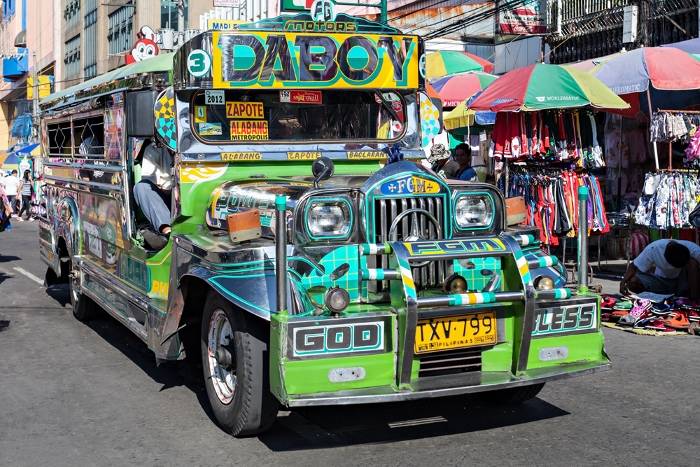 The cheapest and most convenient way to get around Manila is by using a Grab Taxi – the Filipino version of Uber. To get from one side of the city to the other will only cost you £2 – 3, and for short rides you can expect to get around for as little as £1! You can also travel the city using Uber, the prices are slightly higher than Grab, but it is just as convenient. A fun and even cheaper way to get around Manila is via bike taxi. Not only will you get to see more of the city, you will also save a lot of money, just be sure to agree a price before you get going. The jeepney is the cheapest way to get around, an average journey will cost you around 15p. Jeepneys are a huge part of the Filipino culture and you will see them everywhere you go! These unique buses are known for their crowded seating and colourful decorations. If you're feeling adventurous and are brave enough to explore Manila on your own, why not give the Manila Light Rail Transit System (LRT) a go? The greatest advantage of taking the LRT is that you will skip the hectic Manila traffic.
Nightlife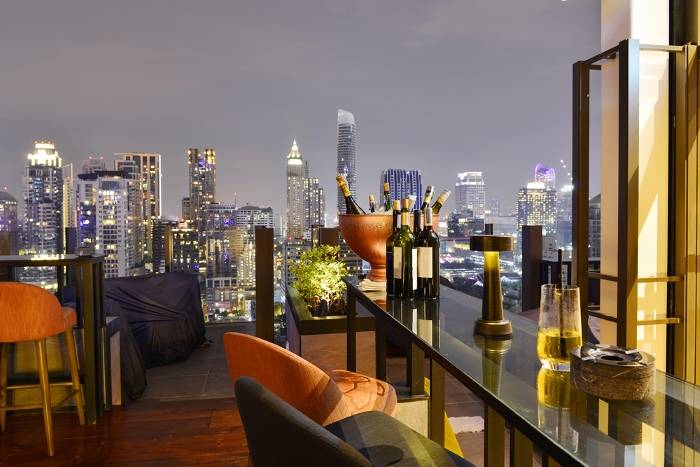 Clubs in the metro area of Manila are deemed some of the best in Asia. The bars and clubs range from trendy rooftops with magical city views, to themed bars representing the multicultural influence in the Philippines. Visit the Filling Station for retro vibes, great cocktails and delicious food. For a more relaxed ambience with great service head over to Pura Vida where the sounds of reggae music will keep you moving all night long. If you fancy something a bit more chic, make your way to Lub D Makati, where you can enjoy stunning views from the rooftop bar. This sleek, new bar is designed with rustic chic interiors and has an electric atmosphere. Experience Ibiza vibes at The Island club, which features cabanas, day beds and a beautiful swimming pool. There is also no door charge at this tropical club, so you can enjoy on a budget! You can expect to be entertained by both local and international DJs.
Sights to See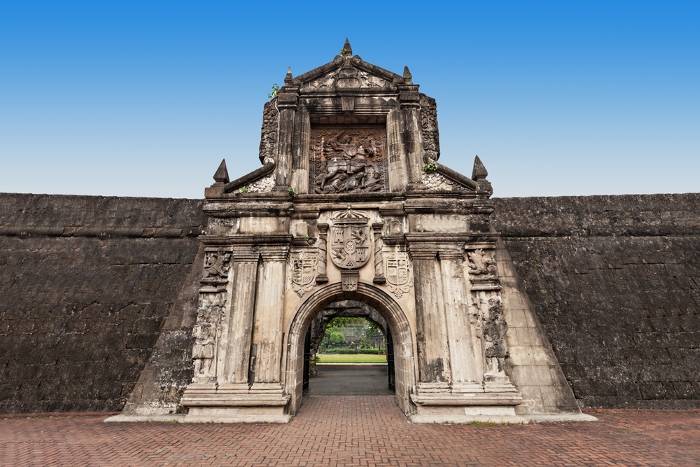 Intramuros is the oldest part of the city and is a big contrast to the high-rise area that surrounds it. It boasts incredible architecture, 16th-century churches, courtyard palaces and the famous statue of King Carlos IV on Plaza de Roma. Be sure to visit UNESCO site San Agustin Church – the oldest stone-built church in the Philippines. The church's stunning interior is made up of trompe l'oeil paintings and a variety of intricate mouldings. If you want to get your creative juices flowing then visit Ayala Museum, which is all about Filipino art, ethnology and archaeology under the roof of the former stock exchange building. Alternatively the National Museum of Fine Arts is full of paintings and sculptures by some of the most famous Filipino artists. Be sure to visit the monumental Fort Santiago where you can discover the history of the Philippines' independence movement and take some amazing photos. Nature lovers will enjoy exploring Paco Park and Rizal Park, which both hold great amounts of history to discover about the Philippines.
Manila is a great city with much to see and do, use our tools to experience it for yourself: