Having a need to consume as many new cultures as possible, paired with a wish not to consume meat, poses a difficult quandary for any vegetarian traveller. There can't be many places in the world where the diet doesn't form an intrinsic part of the lifestyle and traditions of a country. Food is a form of bonding, and to abstain from trying it, is to miss out on an extremely important part of a country's culture.
It's a tricky predicament for any adventurous veggie, your sense of inquisitiveness battles with your moral conscious – or whatever other reason you had for giving up bacon and Sunday roasts.
But fear not! Here at dealchecker (where half our editorial team are vegetarian) we've been scouring the globe in search of the best meat-free cuisine. Check out these countries and cities where eating out will be a breeze and you'll be praised rather than scorned for your decision to keep it meat-free.
India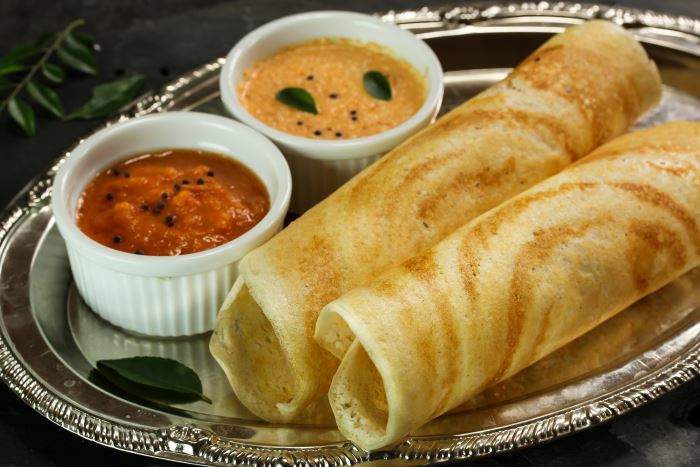 Forget chicken tikka masala and lamb biryani, India is a veritable haven for those of the herbivorous persuasion. Here, being a vegetarian is practically the norm, with some 40% of the population eating a vegetarian diet. This popular lifestyle choice is rooted in the main religious faiths in the country, namely Hinduism, Jainism and Buddhism.
Vegetarian cuisine is most prevalent in the south of the country, where ingredients such as coconut milk and lentils are used in abundance. Vegetarians can dine until their hearts and stomachs are content on dosas (heavenly pancakes filled with a variety of different vegetarian treats), warming curries and much more. Vegans will find it almost as easy to find tasty dairy-free dishes. India is also one of the few countries out with the UK to have mandatory food labelling (look out for food with a green sticker!). However it should be noted for vegans that products marked as being veggie friendly may still contain eggs or ghee, a type of clarified butter.
Ethiopia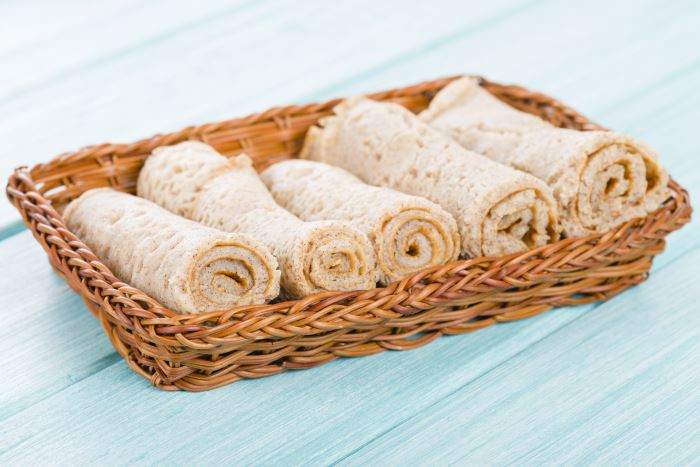 With a large percentage of the country adhering to the Ethiopian Orthodox faith, which prohibits the consumption of meat on Wednesdays and Fridays, it is relatively easy to find some great meat-free food throughout Ethopia.
A traditional Ethiopian meal can easily be enjoyed by vegetarians and meat-eaters alike. In place of cutlery, many Ethiopian meals come with injera, a type of sourdough bread, used to scoop up stews and other dishes. A common vegetarian meal is bayenetu, a collection of meat-free dishes served on top of a large injera. And if all else fails, the Italian occupation of Ethiopia during WWII left its mark in the form of spaghetti which you'll find on menus in many establishments.
Israel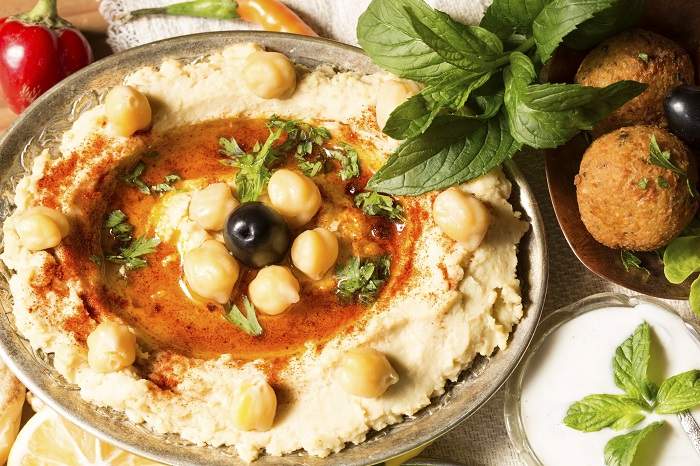 Israel – land of the chickpea. It's not surprising really that Israel has a burgeoning vegan scene. There is said to be over 400 vegetarian restaurants across the country, and a staggering eight percent of the population are vegetarian and around five percent are vegan. This veggie revolution has been spear-headed by a spat of media coverage in the past few years that has brought the country's slightly unsavoury meat industry practice into the public eye.
Since the showing of a six part investigative series, animal rights has been discussed in cabinet meetings, the Israeli Defense Forces (IDF) has started serving vegan food on all bases and Tel Aviv hosted the world's largest vegan festival. You'll also find that kosher restaurants, (where it is banned by kashrut laws to serve meat and dairy together) will have plenty of vegetarian options. Bring on the falafel!
Jamaica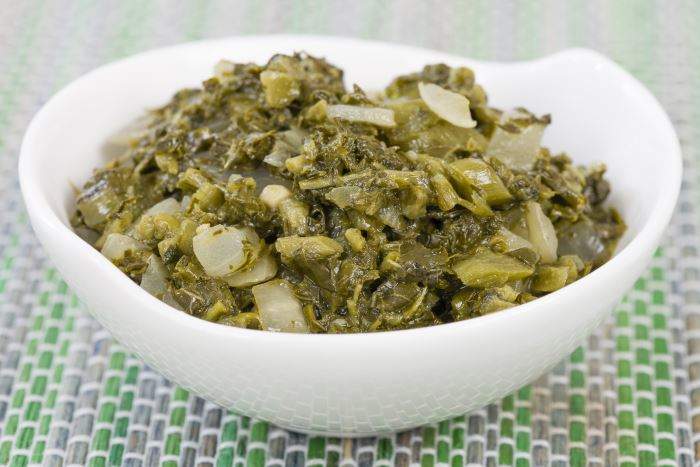 Rastafarians are as synonymous with Jamaica as jerk chicken, and luckily for vegetarians, with this belief comes some great veggie cooking. Most Rastafarians eat an Ital diet that is strictly vegetarian (and often vegan). The diet's goal is to increase Livity, the life energy that Rastafari people generally believe lies within all human beings, and since meat is dead, eating it would work against what they call Livity elevation.
Although less than 10 percent of the population belong to the faith, it still heavily influences the island's diet and it isn't hard to find vegetarian restaurants in the cities and larger towns. Look out for veggie patties, banana cornmeal bread, callaloo (pictured above) and even jerk tofu – but watch out for the scotch bonnet chilli peppers!
Taiwan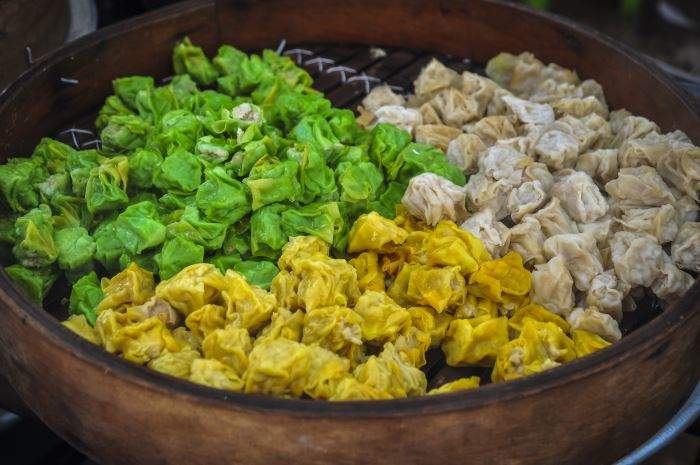 With around 1.7 million inhabitants adhering to a vegetarian diet, Taiwan, with its heavy Buddhist influence, is a great destination for vegetarians. There are meat-free restaurants in abundance in its cities and towns, most often marked with the Chinese symbol for vegetarian (look that one up before you go!) or a rather sinister looking swastika, which is in fact a Buddhist symbol.
Tuck into steamed, tofu-filled dumplings, Japanese style vegetarian curries and guilt-free rice dishes. Eating meat-free in Taiwan is not only accepted but actively encouraged. Many people choose to eat meat-free once a week and Taiwan's former deputy minister of education, Lin Tsong-ming, was given the Sustainable Development World Pilot Hero Award by members of the UN Framework Convention on Climate Change for his work in promoting a vegetarian diet to help combat carbon emissions. Wow.
Berlin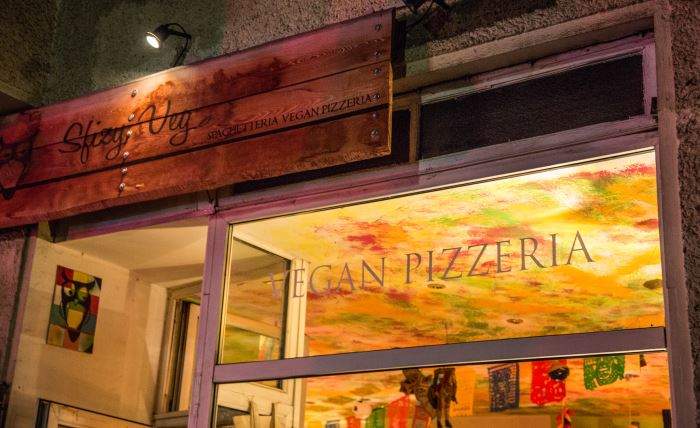 ©Tony Webster @ Flickr
Finding a meat-free meal in Berlin may seem like an impossible task for those not in the know, but Germany's capital is in fact a vegan's sanctuary in a country that predominantly prefers its meat-laden dishes. US foodie magazine Saveur named Berlin 'The New Vegetarian Capital' and PETA even called it 'a vegan heaven'.
What sets Berlin apart from others is the sheer level of variety on offer. From fast food favourites such as vegan pizza and faux-meat kebabs (Voner), to fine-dining restaurants (Lucky Leek), vegans and vegetarians alike have plenty to choose from, no matter the budget.
Read our vegetarian guide to Berlin here.
Portland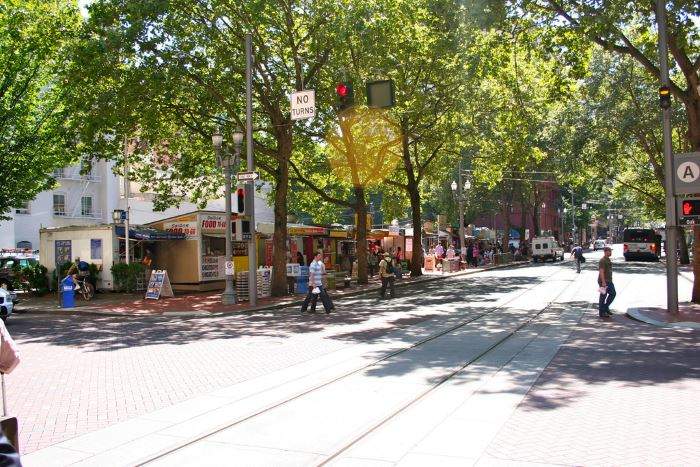 ©John Dalton @ Flickr
With a reputation for being home to many a vintage bicycle-riding, beard-growing, organic food-buying local, its no surprise really that PETA has named Portland the top US city for vegans. Beating the likes of multicultural New York and health-crazed San Francisco, Oregon's most forward-thinking city has proven itself to be a top destination for those looking for dairy and meat-free dinners.
Along with an endless stream of vegan and vegetarian restaurants, Portland is also a mecca for street food, with food carts serving veggie treats throughout the city. If you've taken the plunge and gone fully vegan, you could always partake in one of the many other activities available at your disposal. Why not pop into the world's first vegan mini-mall, get a vegan tattoo, a relaxing vegan massage or visit the vegan strip club?