'Tis the season when a certain phrase begins to make its way back into our collective consciousness. Perhaps you've overhead it in the supermarket or maybe your pals have started discussing it on sight of their fast-fading tans. That's right people, whisperings of 'winter sun' are starting to get louder and it's time to get an action plan in place. As jolly as a spot of off-season sunbathing is, having to travel long-haul for the privilege can be both costly and time-consuming. This is where our handy guide comes in, offering you destinations with warm climes, all within a five-hour flight.
Cabo de Gata, Spain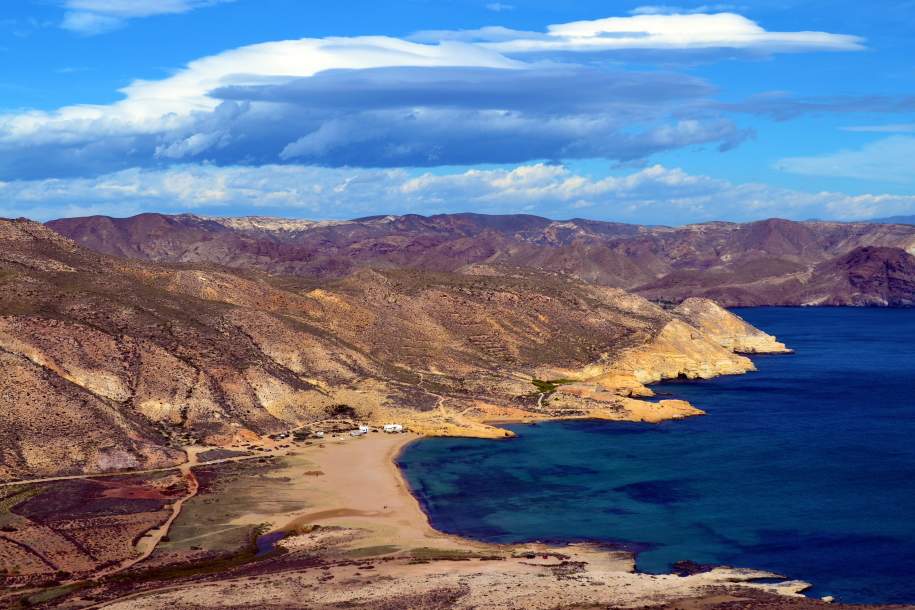 Av. Flight Time: Three hours
Av. Winter Temp: 18°C
Did you know that Europe had a desert? Because we sure didn't! The Cabo de Gata-Níjar Natural Park is home to some of the continent's most ancient geological features and offers visitors the chance to explore a strikingly un-European terrain. Located on the southeastern tip of Spain, temperatures in December average just below the 20°C mark. This means you can explore expansive beaches and sleepy villages with those flip flops firmly on. Great for a spot of snorkelling and easy beach access – the small seaside settlement of Agua Amarga is a lovely place to base yourself.
Larnaca, Cyprus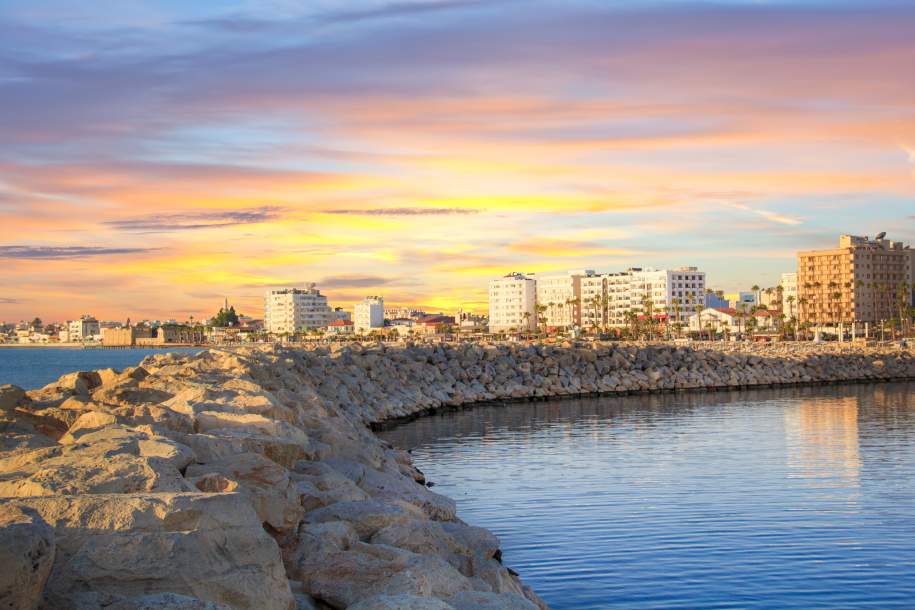 Av. Flight Time: Five hours
Av. Winter Temp: 18°C
Adrift in the Eastern Med, Cyprus boasts warm sunshine even in its cooler months. There are plenty of cities and towns to head for on the island, with Larnaca proving to be one of the most popular. Walk the promenade behind Finikoudes Beach in search of trinkets from local vendors or head to the bars that line Mackenzie Beach for a drink and a boogie. For a nature hike with a difference take a drive to Larnaca's four salt lakes – found just to the west of the city. On a still day you can take stunning pictures of the surrounding landscape reflected perfectly in the water.
Lanzarote, Canary Islands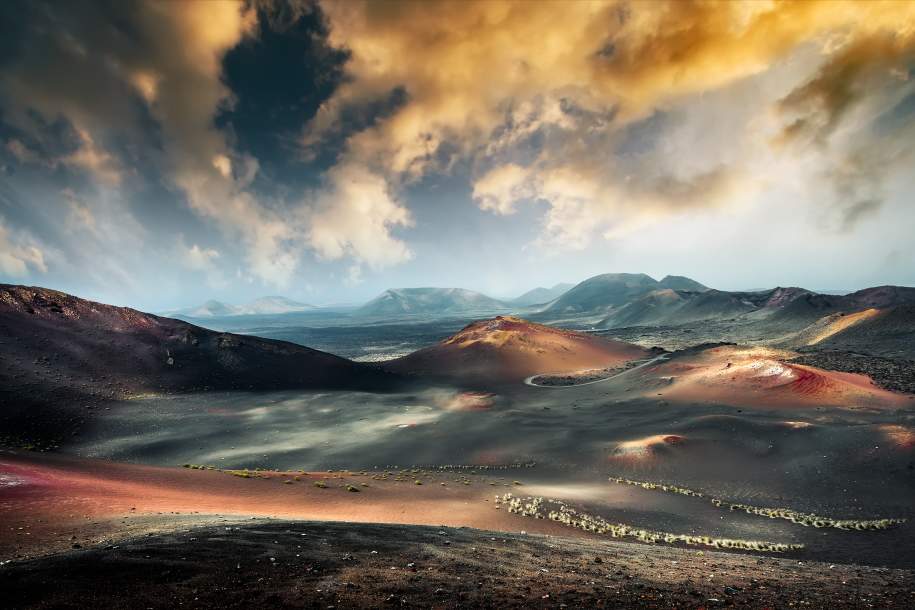 Av. Flight Time: Four hours
Av. Winter Temp: 20°C
With a volcanic landscape that in parts rivals the surface of Mars, a buzzing nightlife and balmy year-round temperatures, Lanzarote has a lot going for it. Arguably the jewel in the island's crown is Timanfaya National Park. thirty-two miles of volcanic earth means the reserve is an expanse of red, with volcanoes rising in its centre and camels on hand to offer a short ride in. In terms of where to book in – Playa Blanca makes for a bustling base camp, with a lively nightlife, marina and plenty of soft-sand beaches. Divers will delight in the underwater museum, Museo Atlántico, an eerie exhibition of sunken statues.
Funchal, Madeira

Av. Flight Time: Four hours
Av. Winter Temp: 18°C
Madeira's capital is famous for its charm: boasting pretty gardens, a whimsical farmers' market and many a cellar full of its namesake wine. When you're not sipping on a glass of the grape stuff, you can check out the cathedral or enjoy the city from above on the cable car. Plant lovers will delight in the Madeira Botanical Garden and Monte Palace Tropical Garden, both of which make for a lovely sunny afternoon stroll. Finish off your evening with the catch of the day and a glass of wine at a local restaurant and you'll be set.
Agadir, Turkey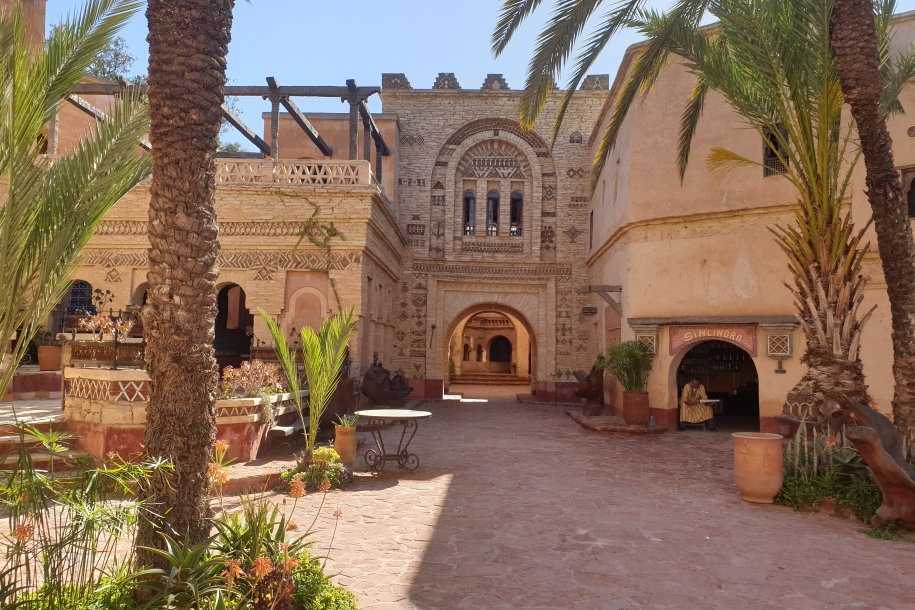 Av. Flight Time: Four hours
Av. Winter Temp: 20°C
Palatial golf courses, long stretches of white sand beaches and a bustling centre await in the Turkish coastal city of Agadir. With warmth throughout the winter, a dip in the ocean is not out of the question either! Those who would rather stay on dry land can explore the Medina, where vendors shift their wares and tourists enjoy the winding alleyways and arches. The Grand Mosque also makes for fascinating exploration, while Crocoparc offers a scenic yet rather snappy stroll. If you'd rather escape the city crowds then Paradise Valley is a must-do for a hike and swim in the canyon's turquoise waters.
Valletta, Malta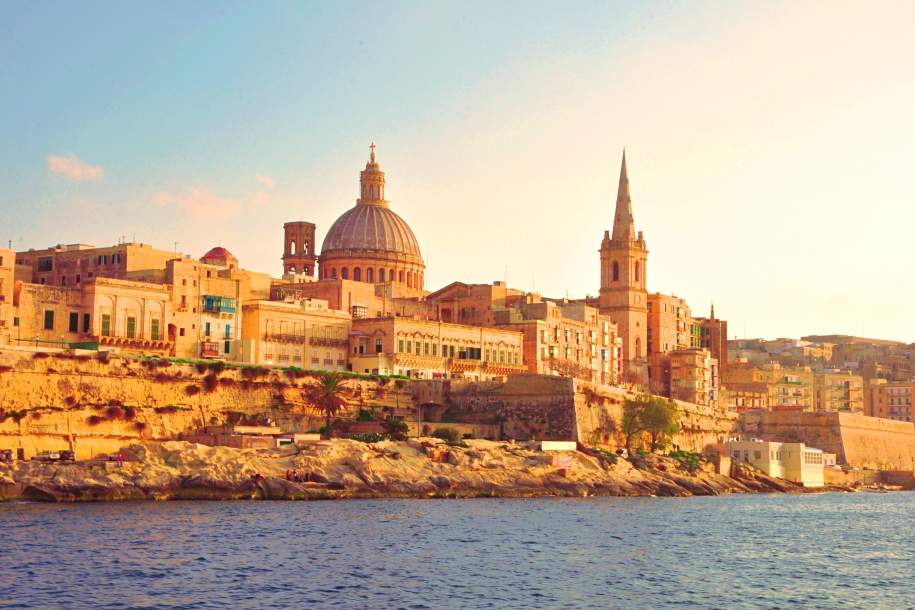 Av. Flight Time: Three hours
Av. Winter Temp: 17°C
Found between the Sicilian and African coast, Malta is well located for a spot of winter sun. The island's capital, Valletta, is steeped in history and makes for a great winter visit, when the crowds have thinned out. Encompassed in an ancient city wall, the settlement dates back to the 1500s. Start exploring with a visit to the Grandmaster's Palace before strolling over to the baroque St John's Cathedral. For sweeping ocean views and a lovely morning stroll head up to the Upper Barrakka Gardens, from which you can see the Grand Harbour. If you want to fit in some beach time then Golden Bay is brilliant for a barbecue and a swim.