Every week we will aim to bring you the best travel stories from around the world, help you discover a destination that you may have never heard of and tell you about an event that we are sure you'll want to attend. This week we're telling you about Barbie's real-life Miami dreamhouse, and giving you all the insider info on how to get a discount at a new Finnish hotel.
Barbie's Malibu Dreamhouse Listed on Airbnb
View this post on Instagram

Last week Airbnb made one lucky winner's childhood dreams come true, when they listed Barbie's Malibu Dreamhouse online. Last Wednesday the listing for the dreamhouse went live, and we're sorry to let you know that the lucky winner will already be sunning it up on the beaches of Malibu, delving into Barbie's closet, and could be enjoying a blow dry from Kim K's hair stylist as you're reading this. The listing was for the 27th to the 29th of October and boasts ocean views across all three floors, and even features a slide from the first floor into the infinity pool. But that's not all, as well as getting a makeover from Kim K's hairdresser, they'll also have a fencing lesson from Ibtihaj Muhammad, and be treated to a meal whipped up by Gina Clarke-Helm! Oh to be a fly on that wall.
Finland Hotel to Charge Guests Based on Their Carbon Footprint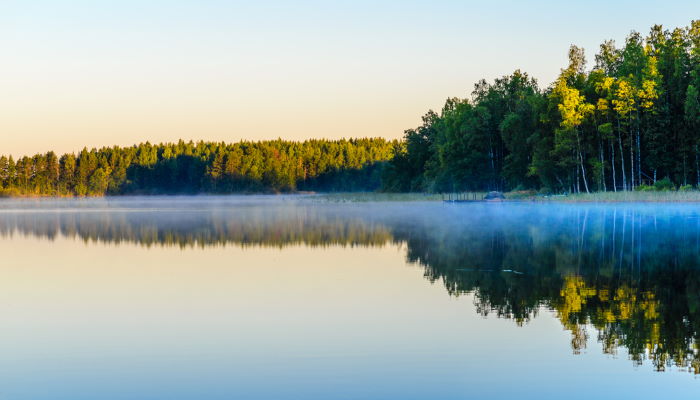 Ever been disappointed to find out someone paid less for the same hotel room as you, just because they did their research. Well one Finnish hotel, opening in 2020, will be switching things up and charging guests based on their carbon footprint! The Arctic Blue Resort will use emission-based pricing to cost guests' stays, meaning the smaller the environmental impact the guests make while visiting, the less they will pay for their stay. To keep carbon emissions down, guests can consume less energy in their room, eat sustainable foods and attend ecological activities that will help the surrounding environment. If guests make these changes, their stay can be discounted by up to 50%. If that's not a good reason to make good choices and help the environment, we don't know what is!
Have You Heard of Buriram?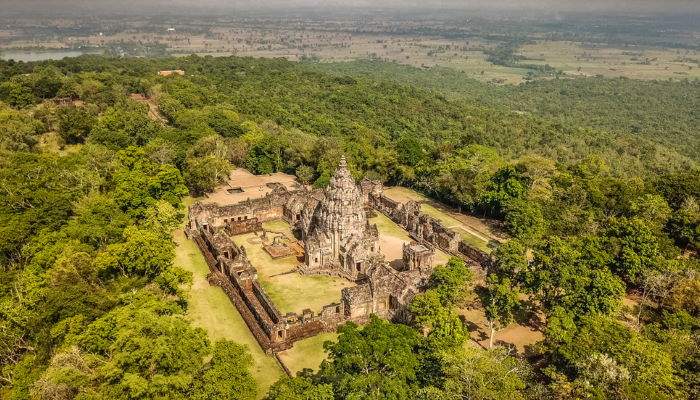 Last week we told you that Airbnb bookings to Buriram, Thailand had increased by 383%, so we thought we'd let you know why it's so great, and why you should visit too! Located about 250 miles north of Bangkok, the province of Buriram has previously lacked interest from tourists, but it looks like things are changing. Culture vultures are now flocking inland away from the coast and idyllic islands, in favour of ancient temples and authentic traditions. One of the biggest draws is the Phanom Rung Historical Park, a mesmerising temple complex set on the rim of a volcano. Do you fancy visiting?
We're Looking Forward to… Día de los Muertos!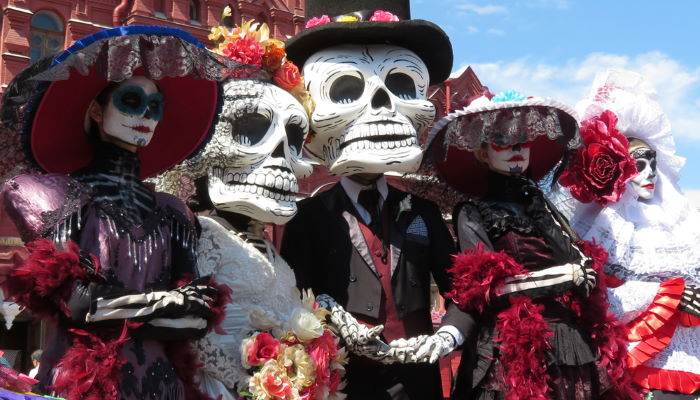 At this time of year, all we can think about is pumpkins and sweet treats, but for a lot of people, especially those in Mexico, Halloween is just the beginning of a very special event. Though people dress up as skeletons, Día de los Muertos, celebrated on the 2nd November, is actually a day of celebration that involves people coming together to pray for friends and family members who have passed away. Interestingly, Mexicans view death as part of the cycle of life, and believe that on this day their departed loved ones are awake to celebrate with them.