As a longtime dealchecker, I've seen a lot of Kuoni deals come through, and have been lusting over them for over five years – they offer sumptuous stays in dreamy locations across the globe. That's why, this year, when the opportunity to holiday with them arose, I leapt at the chance! The deal I opted for was a ten-night Ubud and Seminyak multi-centre, which would see my mum and I jet off to Bali. While the deal is now, sadly, no longer available you can check it out here for further information.
So, would this holiday of a lifetime fulfil years' worth of wanderlust or prove to be a flop? Luckily for me, it was very much the former. Here, I've given my lowdown on the whole trip.
Accommodation
This getaway saw my mum and I spend three nights at the four-star Ubud Village Resort & Spa, situated amongst verdant rice fields in the bustling resort of Ubud. Its countryside location ensured that the resort was peaceful and quiet, and felt far away from the hustle and bustle of central Ubud. We stayed in a garden pool villa, a traditional style wooden chalet set amongst its own capacious outdoor area. With a private pool, outdoor kitchen and dining area, and outdoor bath, the room could not have been dreamier. Was the hotel built with couples in mind? Yes. Did we mind? Absolutely not.
The deal came with breakfast included, which was a tasty affair consisting of fresh fruit and a choice of either Indonesian or British delights. I personally relished the opportunity to have nasi goreng for breakfast! The restaurant was situated overlooking the rice fields next door, and we could watch storks picking at the same rice plants as the workers.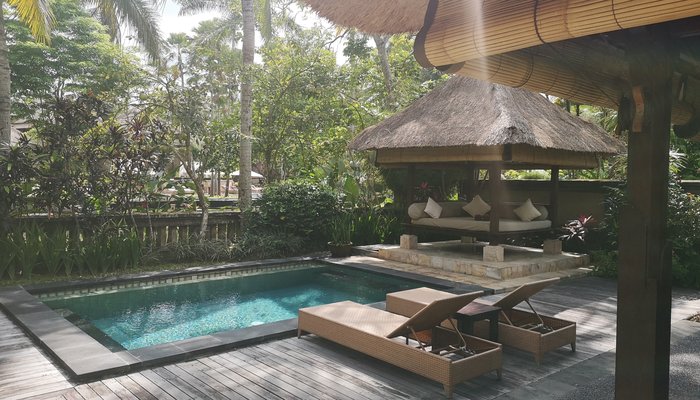 Next up, we headed to Seminyak for a week-long stay at The Elysian – one of this popular resort's newest establishments. Here, we stayed in a one-bedroom villa with a private pool, which was modern throughout – think clean lines, bright colours and all the up-to-the-minute amenities you could hope for. The TV came replete with Apple TV and a Bose sound system, ideal for days spent hotel bound.
The main pool at The Elysian is at the core of the hotel, with the restaurant overlooking it. It's a splash of aquamarine lined with cabanas on one side – the only downside – the distinct lack of direct sunshine for those looking to soak up that vitamin D.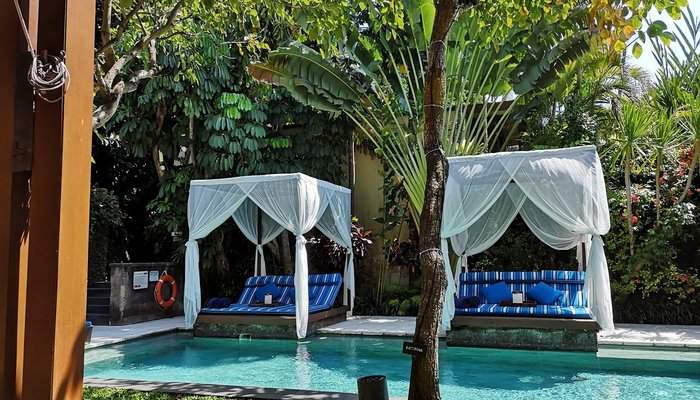 Location
Ubud is situated inland, almost in the middle of Bali. It's famed for its lush jungle surrounds, and verdant countryside dotted with rice paddies. Perhaps most iconic is its Sacred Monkey Forest Sanctuary where Balinese long-tailed monkeys stretch out in a forested grove, sprinkled with intricate Hindu temples. The Ubud Royal Palace is another hotspot, and is a great place to watch Balinese dancing – just as the sun sets. The area is known as a spiritual hub in Bali so when you're not sunbathing in lush landscapes, hopping about with monkeys or watching dancers frolic, why not have your future read or visit a healer?
While we found Ubud to be a lovely destination, its centre is no longer the tranquil spot that it once was. For relaxation, you'll want to stay a little further away from all the action, like we did.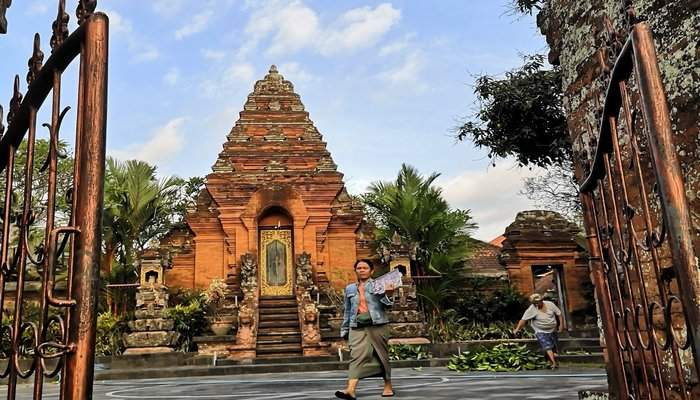 Seminyak on Bali's southwestern coastline is one of this Indonesian island's most popular resorts. This popularity is down to its golden coastline, ever busy surf spots and buzzing beach clubs. While we were in Seminyak we visited both Potato Head Beach Club (which has a buzzing laid back vibe) and Finns Beach Club which is distinctly Ibizan in its looks, and they were a definite highlight of the trip. Who doesn't like sipping cocktails in chic surrounds while listening to DJs spin effortlessly cool beats?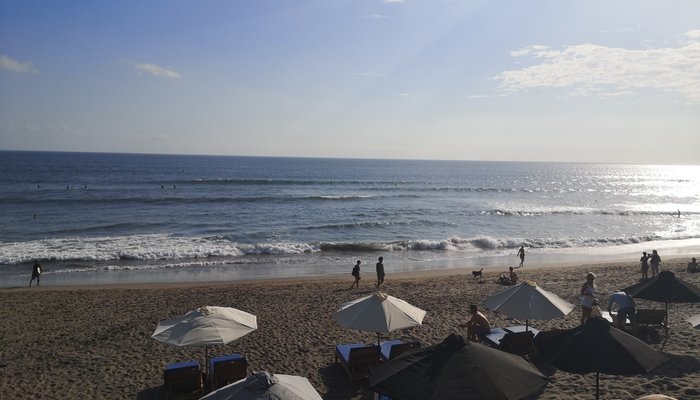 Value for Money
While Kuoni deals are not wallet-friendly bargains, they are very, very good value for money. This Bali twin-centre saw a saving of almost £1000, which is truly quite something. If in doubt as to how cheap a holiday really is, I recommend price checking it against its competitors like for like, and this is where Kuoni comes out on top.
Final Verdict
This Real Deal offered gorgeous hotels at a price much cheaper than could be found elsewhere! I can only recommend.