On Easter Sunday 2019, the world reeled in horror as Sri Lanka suffered one of the worst terrorist attacks of the century after a series of suicide bombers struck strategic locations around the island. Hundreds of lives were lost and the island, dubbed Lonely Planet's top destination for 2019, was blacklisted by travellers. Six months on from the disaster, my partner and I returned to the country, that had so captivated us a year and a half before, to tour the south coast.
This is what we found.
Galle Fort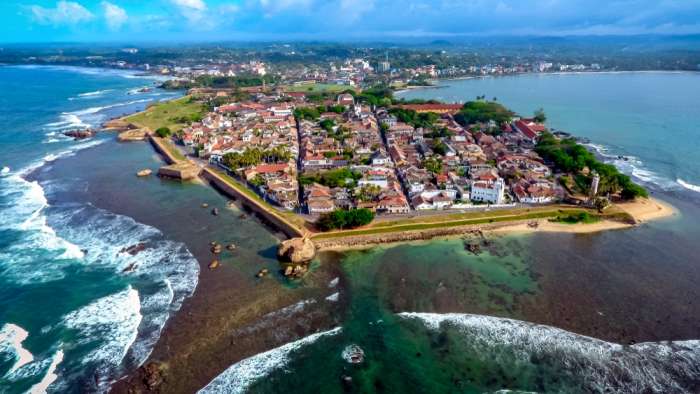 A UNESCO World Heritage site, it's fair to say that Galle Fort has had something of a turbulent history! Originally built by the Portuguese in the 1500s, the sea-facing defence was overthrown by the Dutch in 1640. Under new rule, the Fort was expanded in typical Dutch architectural style – much of which can still be seen today. In 1796, the British captured Galle Fort, but it lost much of its significance as the new rulers favoured Colombo as the main port.
Down every charming street and in every shop, hotel and boutique, you'll find evidence of this multicultural past. From the VoC insignia (a symbol of the Dutch East India Company) adorned on numerous buildings to the baroque church, there's plenty to indicate what's come before. We stopped at a small, inconspicuous museum down one such eclectic lane, only to discover a building bursting at the seams with memorabilia from a time gone by – an elderly gentleman sat by the door, noting the comings and goings by hand in a vast ledger. The rest of the citadel reminded me of a tropical edition of The Lanes that you can find in Norwich and Brighton, boasting petite eateries and intriguing shops interspersed with ornate religious sites – and, of course, some spectacular sea views.
Where to stay: Galle Fort Hotel – the service, food and atmosphere at this classically colonial hotel are second to none. It manages to be both right in the heart of Galle Fort while also being incredibly peaceful.
Yala National Park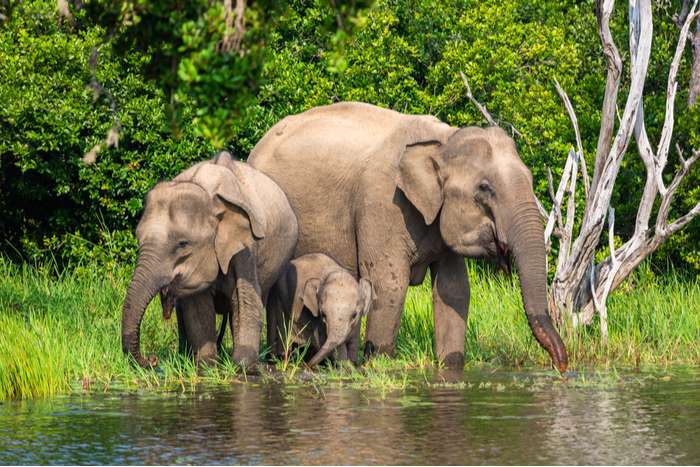 Protecting an area of nearly 130,000 hectares, Yala National Park is home to the Sri Lankan elephant and leopard, making it a site of incredible significance. It was first declared a wildlife sanctuary in 1900 before becoming a national park in 1938. Since then, the park has expanded five times and now provides precious habitat for sloth bears, water buffalo, water birds, eagles and a number of reptiles, including crocodiles.
Opting for an early-morning safari (there's nothing I love more than a 4:50 alarm clock!), we set out into the park. Treated to a rich, glowing sunrise, we soon began to pick out the vast array of life all around us; from flamboyant peacocks strutting in the grasses, to wild buffalo wallowing in the cool waters, nature was everywhere. The Sri Lankan leopard is the main draw, with Yala boasting the highest leopard concentration in the world. Unfortunately, we weren't lucky enough to catch a glimpse of the reclusive cat, but a later expedition spotted four in one tour! For me, though, the highlight was seeing a crocodile sampling its bloated breakfast in a muddy pool, as well as observing the majestic elephants that roam the park at their leisure – there's something very serene about seeing these huge mammals calmly going about their day right in front of your eyes.
Where to stay: Jetwing Yala – positioned right on the coast, this modern hotel has been daubed with numerous accolades since it first opened. Being right on the edge of the park itself, you're fairly likely to run into one of the locals, like we did on our first night when an elephant made its way through the garden!
Unawatuna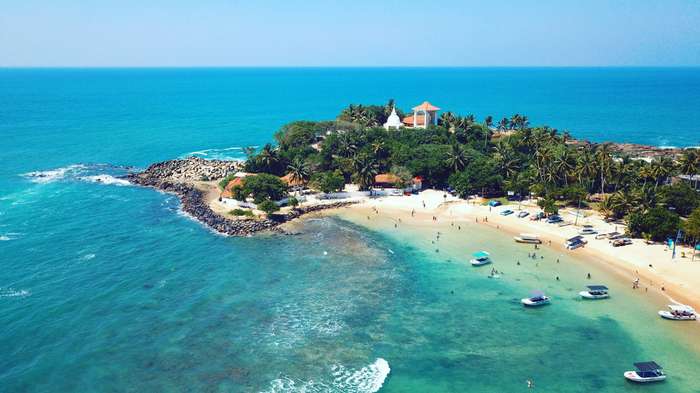 Renowned for its stunning sandy beaches, Unawatuna is something of a surfer's paradise. With three reefs lying just off the shoreline too, it's also a good place to strap on the flippers and snorkel to your heart's content. It's not just the coast that has plenty to offer however, with a number of temples and wildlife sanctuaries just waiting to be found only a short tuk tuk journey from the ocean itself.
Built into a rock face thousands of years ago, the ancient Buddhist temple of Yatagala Raja Maha Viharaya is a peaceful spot to spend to spend an hour or two. Combining both Buddhist and Hindu elements, the walls of the temple itself are rendered with richly realised motifs, from past Sri Lankan kings, to scenes from Buddha's life and Indian gods. The colourful floor tiles were donated by the Japanese as an offering of friendship, and they feel as lovely as they look underfoot. In the grounds stands a vast Bodhi Tree, under which resides a seated Buddha. Now part of a monastery complex, the area is a quiet, contemplative place that exudes a sort of timeless serenity – very fitting, considering the sacred nature of the setting.
A short distance from Yatagala Raja Maha Viharaya resides the Japanese Peace Pagoda. Somewhat misleading in its title (it's a stupa, not a pagoda), the whitewashed edifice acts as a beacon of peace and a symbol of the friendship between Sri Lanka and Japan. Anointed with golden statues of Buddha at different stages of his life, it also boasts panoramic views of the ocean and jungle, with Galle Fort visible in the distance. Being in such an exposed position, the stupa can become very hot in the sun which makes barefoot strolling a little painful – you have been warned!
Where to stay: There are plenty of Airbnbs in the area, which is what we opted for. Being such a surf-centred hotspot though, you'll also find plenty of self-contained residences along the seafront.
It's clear, in comparison to my last visit, that tourism in Sri Lanka is, perhaps unsurprisingly, struggling. While last time, hotels were packed and tourist spots inundated, this year's journey was far emptier. At one point, we even stopped at a beautiful hotel for lunch only to find that we were the only guests in the entire complex. In Unawatuna, a restaurateur told us that business had been very bad, and his wife gratefully thanked us for choosing their establishment. It's all terribly sad, because Sri Lanka is a beautifully chaotic country. Packed with amazing sites and incredibly friendly locals, and boasting a wonderfully ancient culture, it's no wonder Lonely Planet named it as its must-visit country for the year.