Whether it's your first time travelling in Europe or you're a veteran at exploring this amazing continent, you're sure to take something memorable away with you when visiting. From festive Christmas markets and fascinating historical sights, to golden coasts and beautiful harbours, Europe is one of the most varied continents in the world. We've put together a short bucket list of destinations you must visit at least once!
St Tropez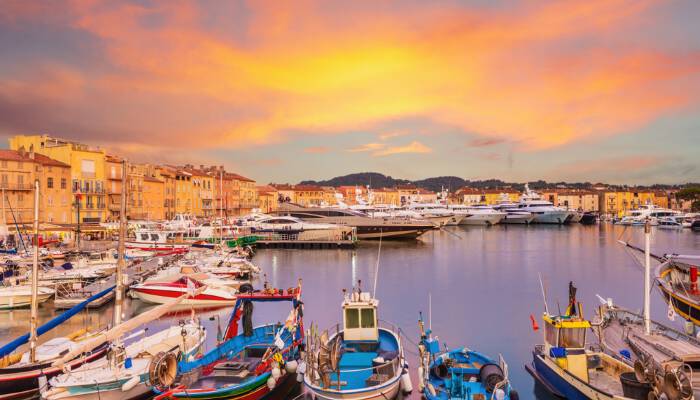 St Tropez is one of the most famous resorts in Europe, attracting celebrities and affluent figures from around the world, during its summer seasons. From the yacht-filled harbour to the soft white beaches, this is the go-to destination for upmarket shopping and fine dining, so If you're seeking an adventure filled break, then St Tropez isn't for you. Leisurely walks along the southern coast of France, brunch served with mimosa's at Dior des Lices, and rooftop drinks at the exclusive Les Toits are what you can expect to get up to while in this chic city.
London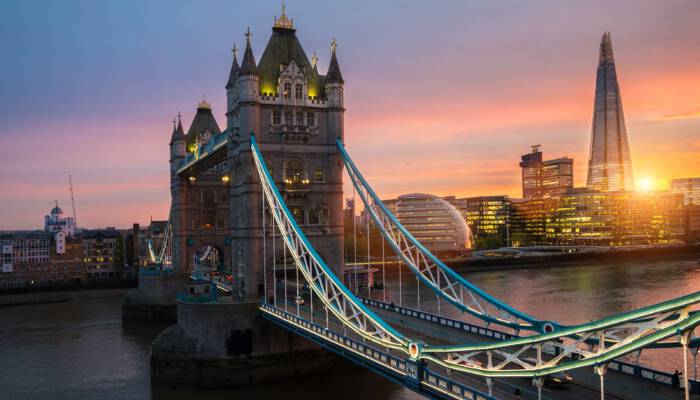 Much like New York, London is the city that never sleeps, famed for its huge variety of attractions, electric nightlife and fascinating history. This buzzing capital has something for everyone! In trendy East London you can shop vintage goods at Brick Lane market by day and bar hop through Shoreditch by night. Over in West London you can swan the chic streets of Kensington and Chelsea, stop for a spot of luxury shopping or swing by Notting Hill for an evening cocktail at one of the many trendy bars. Central London boasts some of London's famous West End theatre shows, the ever-buzzing Oxford Circus and the world-famous Buckingham Palace.
Amsterdam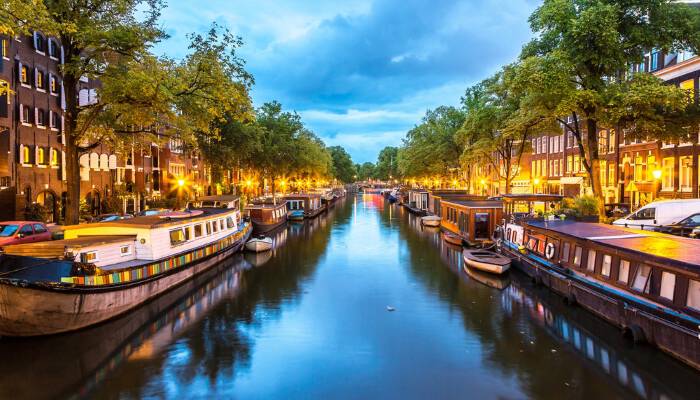 The city of canals, tulips and more bikes than people! Amsterdam is a must-visit destination in Europe, whether you're a lover of flowers or enjoy a stroll along cobbled coffee shop lined streets, there will be something for you. Amsterdam is home to some amazing museums including the Rijksmuseum, Van Gogh Museum and Anne Frank House, which you can access with an I Amsterdam card. You'll find that the most popular drink on a night out in is Heineken, especially with Amsterdam being its birthplace! Be sure to get your walking shoes on while exploring this diverse city, as walking and cycling are the most popular methods of transportation. Although trams, trains and buses are also a cheap and efficient way of getting around.
Prague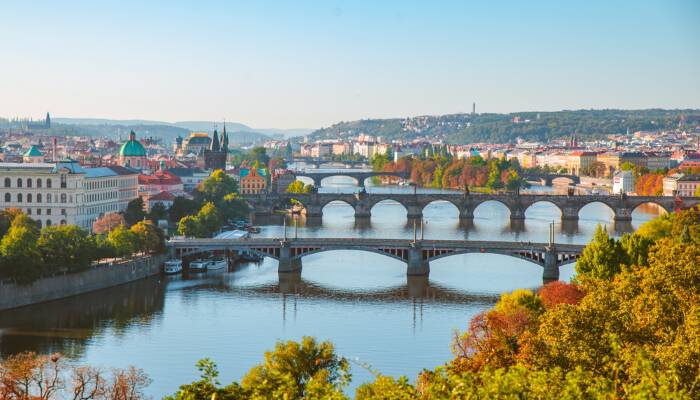 Like Amsterdam, Prague is no stranger to cobbled backstreets, beautiful canals and interesting historical sights. One of the most wonderful things about Prague is the Royal route, which is a route through the historical centre of the city, where you'll be able to take in the richness of Czech history. If you're lucky enough to visit Prague in December, prepare to enjoy the festive experience of a true European Christmas market on the Old Town square and Wenceslas Square. Prague is known for its stunning architecture, its love for beer and its delicious cuisine. Czech food is a blend of diverse favours presented in dishes such as roast pork with dumplings, sauerkraut and apple strudel, so you're certainly in for a treat.
Copenhagen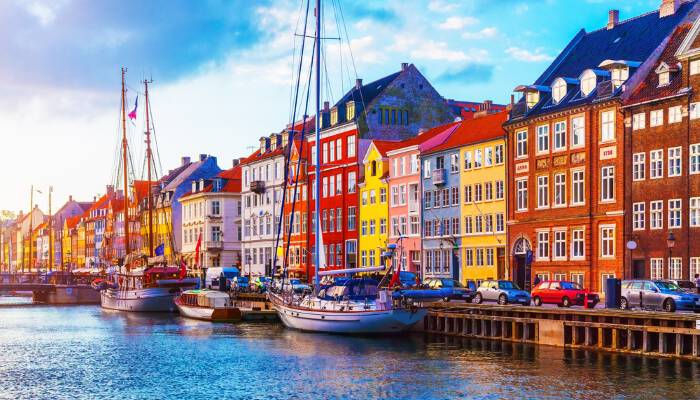 Denmark's beautiful capital city is a place that really does have something for everyone. It is overflowing with culture, history, art and nightlife. Rosenborg Castle is a must visit for anyone who's new in town, located in Copenhagen's centre this stunning royal castle stores an incredibly vast amount of history inside and out! Another popular place to visit is the Paper Island food market, which is filled with stalls selling delicious food from around the globe. Copenhagen is also home to the largest dome church in all of Scandinavia – Frederik's Church, also known as the Marble Church, so this is of course, a must-see sight. There are endless amounts of hidden and well-known gems that this gorgeous city has to offer making it a top bucket list destination in Europe.