Let's be honest, at this time of year we're all in desperate need of some vitamin D. Our skin is looking a little less glowy, and any hint of a summer tan has abandoned us. To make matters worse, we've thrown all our money at Christmas gifts for our relatives so can't afford far-flung sun. However, there's a whisper on the wind about sunny shores not too far away. We're here to work out whether that's pure myth or in fact, totally possible (in which case, we'll be dusting off our passports and packing our suitcases…).
The Canaries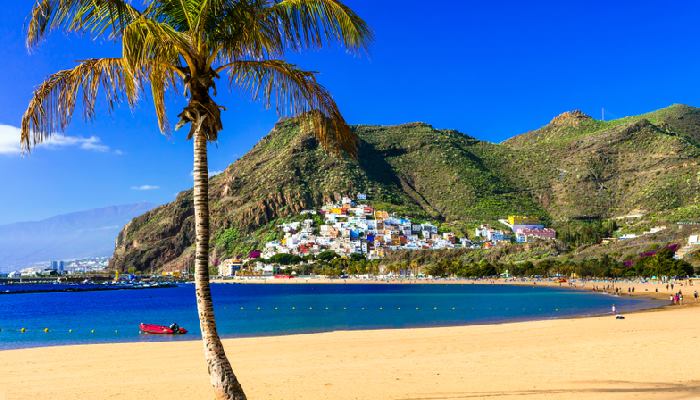 Temperature: Highs of 21°C in December
Flight time: Four hours and 25 minutes
Things to do:
This volcanic archipelago is probably Brits' most popular spot for winter sun, and it's not hard to see why. The short flight time, combined with relatively cheap prices, make it a haven for those looking for some sun, and fast. With temperatures in the low 20s, you might not want to spend your time lounging on the island' renowned beaches, but there's plenty more on offer. In Fuerteventura, enjoy the bird sanctuary and hiking opportunities at Montaña de Tindaya, explore the otherworldly Cueva De Los Verdes in Lanzarote or make the most of the rugged terrain of Tenerife with a hike up Mount Teide. These are destinations where you'll want to get active, with winter months providing balmy climes for exploration.
Dubai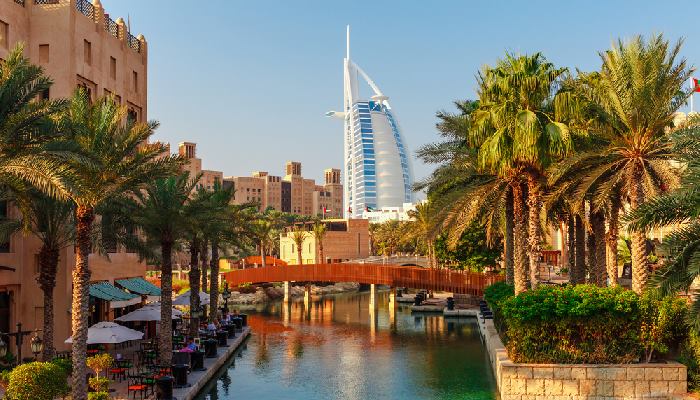 Temperature: Highs of 26°C in December
Flight time: Seven hours
Things to do:
Dubai is a playground for those who love a little (or a lot of) glitz and glamour. With temperatures soaring past the mid 20s even in December, you'll still be able to spend days dancing at chic pool parties or strolling along powder-soft sands at Jumeirah Beach. When you've had your fill of sun soaking, there are famous waterparks to explore and expansive shopping centres to wave the plastic in. Even those a little averse to shopping might want to check out the Dubai Mall, where a vast aquarium sits amidst high-end shops.
Cape Verde
Temperature: Highs of 25°C in December
Flight time: Six hours
Things to do:
The archipelago of Cape Verde offers up miles and miles (and miles) of flour-soft sands on beaches that are seemingly never crowded. With highs of 25°C even in December, it's not hard to see why people flock here all year round. While the temperature means that there's the chance to catch a tan even in the coldest of months, the isles are often windy making sunbathing a little trickier. Opt to stay on the island of Sal to spend mornings strolling through the colourful city of Santa Maria. Alternatively, for something more likely to get your heartbeat up, why not try out kite surfing on Praia da Chave, in Boa Vista?
Tel Aviv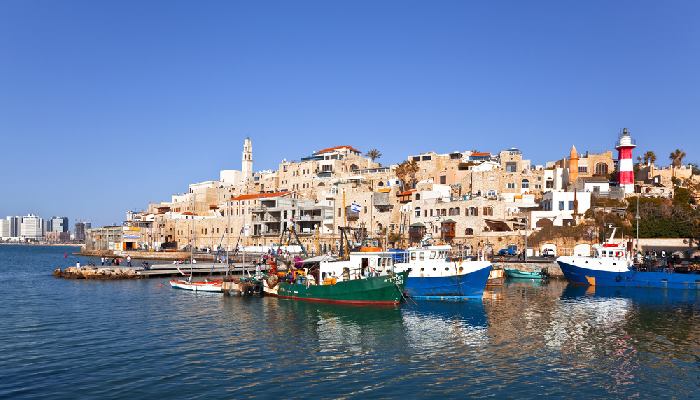 Temperature: Highs of 19°C in December
Flight time: Five hours
Things to do:
Tel Aviv is a metropolis of teeming restaurants, golden beaches and a burgeoning art scene. While highs of 19°C are by no means beach-friendly, they are still much more delightful than the highs of 9°C endured in London in December and the highs of 8°C suffered in Manchester. Spend a day gazing in awe at works of art by Vincent van Gogh and Jackson Pollock at the Tel Aviv Museum of Art, take a stroll around the Port of Jaffa or try your hand at haggling at the Carmel Market, all under clear, blue skies – holiday bliss!
Morocco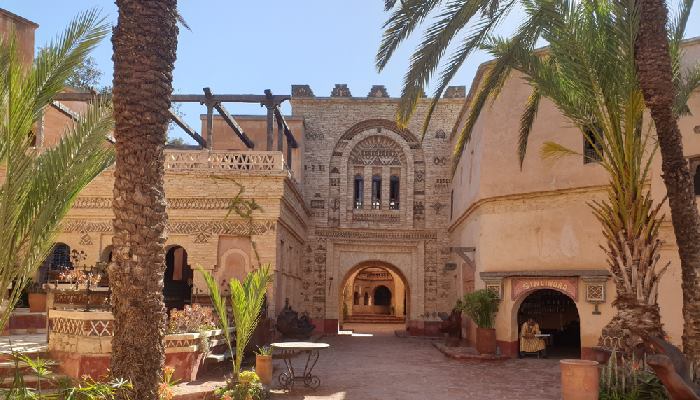 Temperature: Highs of 21°C in December
Flight time: Three hours and 40 minutes
Things to do:
Morocco is a vast and sprawling country, and the winter offerings vary hugely from place to place. Marrakech is slightly cooler with highs of 20°C. However, this just means that you'll be able to get out and explore this impressive city a little more. Spend evenings watching the storytellers on Jemaa el-Fnaa, and days spent exploring the souks or heading out to the Majorelle Gardens to see those impressive splashes of vivid blue. Alternatively, for something altogether more beachy, head to the resort of Agadir for the chance to surf under sunny skies. If you're a keen hiker, you might instead want to head to the Atlas Mountains which while a little chilly, offer gorgeous vistas out to the surrounding countryside.