If you've started researching Marrakech, you'll have certainly come across many guides for visiting the markets. I agree it's an amazing feature of the city and certainly worth seeing for yourself, however if you're not a fan of non-stop shopping and haggling, there's plenty more to do. Here are some recommendations…
Book a food tour 
The food in Marrakech is divine. Tagine – a stew of meat and vegetables, served with couscous – is a staple, and sweet, honey-covered treats are not to be missed. If you want to learn more about the cuisine, then booking a food tour is a great shout. Tours can range from those focused on street food in Djemaa El Fna, while others might take you out to the desert for a campfire dinner. As I was travelling during Ramadan, I was tempted by an iftar dinner tour with Marrakech Food Tours. Before the sun set, we walked around the markets, sampling olives and preserved lemon. We also stopped by the local furnace, you can find one in every town, which is used to heat the hammams – locals will drop off their taginas (meat cooked in a pot with spices and lemon) to slowly cook during the day. We were then taken to a family home to break fast together, which was a truly authentic experience, and the home-cooked food was the best we had.
Visit a hammam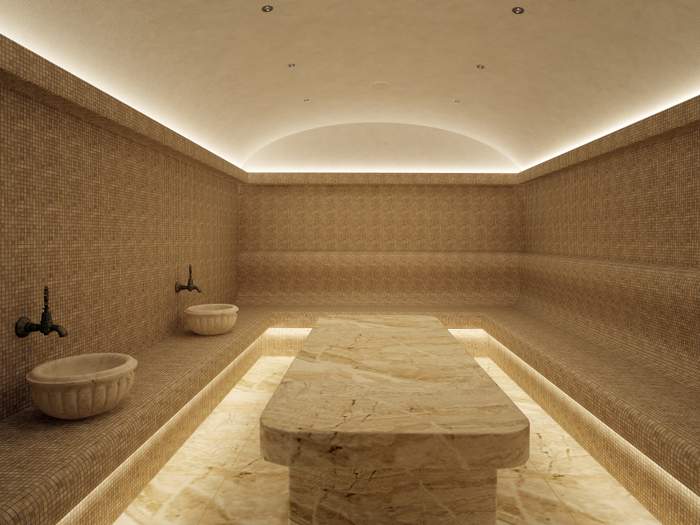 If you're a spa kind of person, then this activity is for you. Traditional hammams are public baths, separated by gender, where locals lather up together to get clean. While public bathing like this still exists, if you go for a hammam experience, it will involve someone else doing the scrubbing for you. This is not for the bashful, as you will find you are asked to get naked and put on a pair of paper pants when you arrive. After sweating away in a sauna, you'll lie on a marble table and have Moroccan black soap rubbed over you and rinsed off. Then comes the serious stuff – you'll be exfoliated with a hand mitt, and be assured, every part of your body will see this mitt! It's all worth it however, as your skin will feel amazingly soft afterwards. You can upgrade your experience and add a massage with local argan oils. Top tip – don't visit right at the start of your trip, as your skin is likely to be rather sensitive while it gets used to intense sun.
Check out the palaces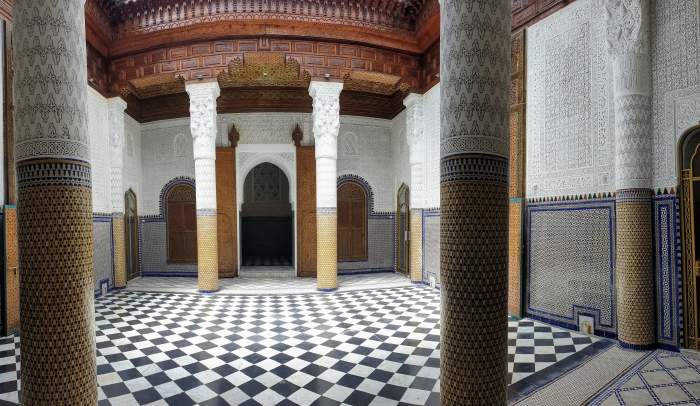 The palaces are hidden gems in Marrakech: they are easy to walk by without a second glance and don't look especially inviting from the outside, but inside is where the beauty is at. Bahia Palace, built in the 19th century, is the most popular, and if learning about the history is important to you, then you can hire a local guide from outside as there's little information to read in English. Otherwise, I would advise you to wander about at your own pace and take in the detailed tiling, the stained glass windows and huge courtyards. This is quite the tourist magnet, and even if you arrive early, you'll have company. If you're looking for a quieter option, head to the lesser known Dar El Bacha Musée Des Confluences. You walk straight into an exhibition that showcases the art of Islam and Moroccan culture. It's a smaller space than Bahia Palace, but it offers the same level of beauty and potentially more wow factor – especially when there are fewer visitors to share the space with.
Escape the city on quad bikes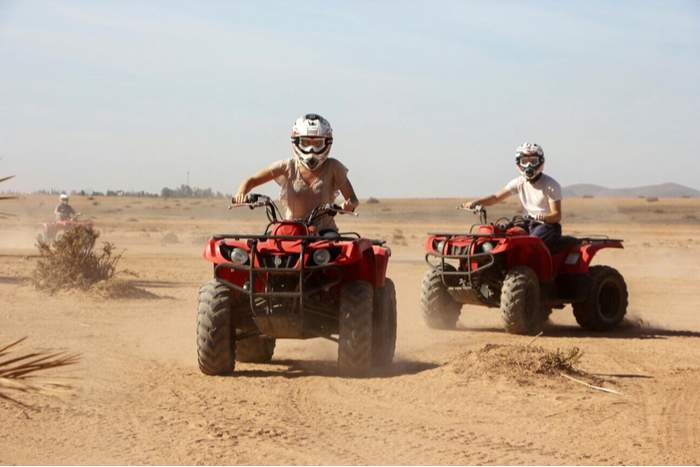 There's no denying the fact that Marrakech is a busy city with not much space to swing a cat, or anything else, so if you're up for a mini adventure, consider spending half a day racing about in the desert on quad bikes. My tip is to think about the clothes you wear, as you'll get incredibly dirty. The engines of the quad bikes themselves can get very hot, so long cotton trousers are ideal to protect your legs. A group of young girls on our trip were clearly going for the Arabian Nights princess vibes for Instagram, but unfortunately their synthetic trousers could not withstand the heat, and ended up melting! All tours I've encountered welcome first-timers and there's no pressure to ride super fast, but also those more experienced can try some low-level tricks – so if it sounds like your idea of fun, then give it a go.
Jazz yourself up with henna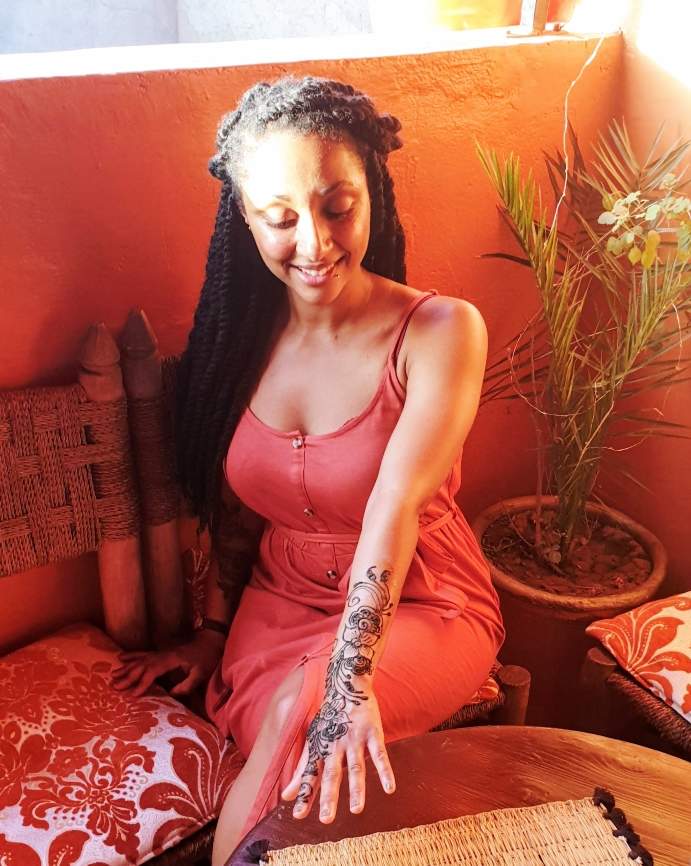 If you fancy a bit of body art but shy away from the permanence of a tattoo, then henna is beautiful option. There are lots of scare stories online about staying away from henna in Djemaa El Fna, as it can fade quickly or worse – cause skin irritation. A few legit henna cafes have popped up around Marrakech that offer good quality authentic henna dye, and some even put their profits back into community projects. It was a super chilled experience sipping mocktails, flicking through the art options and catching laughs with other travellers while I waited my turn. There was even a pet turtle casually wandering between our legs! The aftercare advice is to leave the paste on your skin overnight, as it will deepen the colour – it's best to wear a protective mitt (usually provided), so you don't ruin the sheets at your riad.