Marrakech is an excellent year-round destination, however you may feel unsure about visiting if the month you plan to travel happens to fall during Ramadan. This is what happened to me when I booked a four-night getaway at the start of June 2019. I'm happy to report that it was a wonderful trip, and I don't feel like I missed out at all. However, it's worth knowing what to expect so you can plan in advance.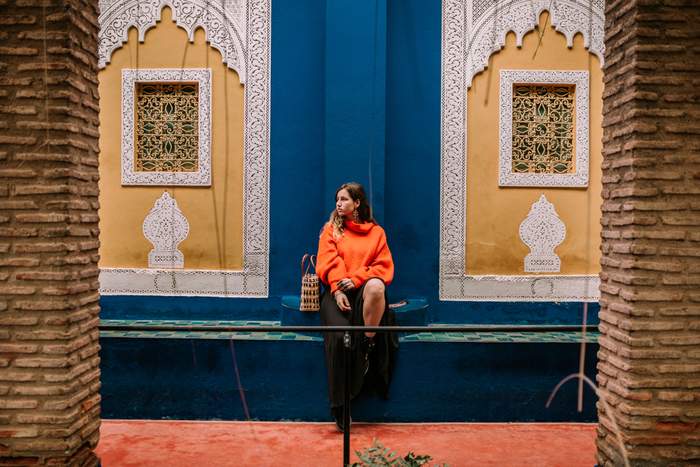 Dress modestly
This tip applies to any time of the year really, but as Ramadan is a holy month, it's worth taking extra consideration when choosing what clothes to pack. For the ladies, think t-shirts, skirts below the knee, lightweight trousers and long dresses. Carry a scarf so that if your shoulders are bare, you can easily cover them. For men, don't walk around topless, and consider opting for thin cotton or linen trousers. It was 40 degrees when myself and my fair-skinned partner travelled, and neither of us got sunburnt. It turns out that covering your skin is one of the best defences against the sun!
Avoid a sunset dinner
Fasting involves not eating during daylight hours, so you can just imagine how keen people are to break the fast. The Iftar dinner (evening meal) is preceded by prayer, then shared with friends and family. Many Muslims will dine out, and with Iftar dinner menus posted in the windows of many restaurants, it just seemed sensible to avoid what was likely to be a crazy rush. Ramadan moves throughout the year, so it's a good idea to check what time the sun sets during your trip.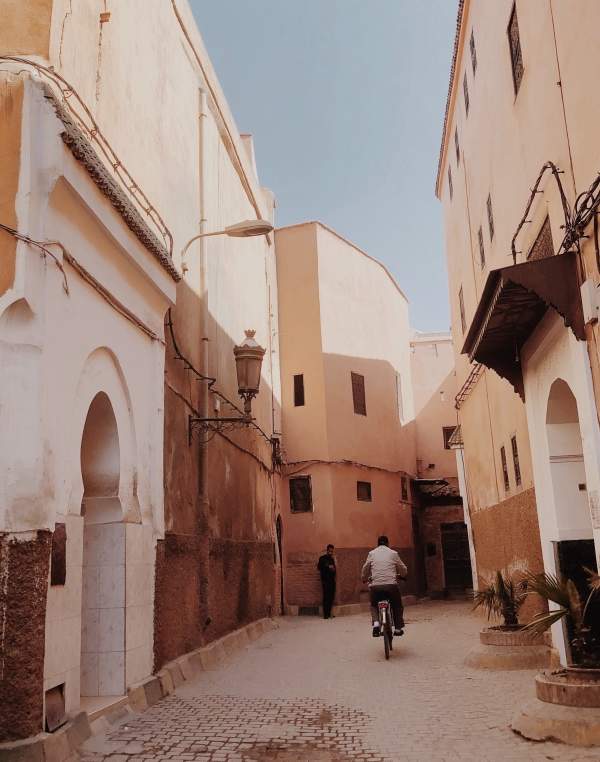 Public eating and smoking
Looking at forums on the subject, I've found quite a mixed bag of advice. Some people (including Muslims), don't see it as a problem, whereas others think it is unacceptable. For clarity, non-Muslims visiting Morocco are not expected to fast. We settled somewhere in between: we always carried a bottle of water but rather than walk and drink, we would nip into a shady corner when we became parched. My partner smokes, but abstained in public during the day, as Ramadan also involves no smoking. It should be noted that it's not tricky to find restaurants serving food to tourists during the day, so you won't struggle.
Expect the odd meltdown
One evening I was on a tour around the souks just before sunset, when I walked past a rather heated argument between two fruit sellers. Since the entire argument was in Arabic (the one part I could understand was "it is haram!", which translates to "forbidden"), I asked our local tour guide later what it was all about. He laughed and explained it was nothing important, but this is typical at this time of the day. Given that it was during the longest daylight hours of the year, 40 degrees and a working day, it isn't surprising that people lost their cool and were a bit snappy. It's best to just be understanding and take it in your stride.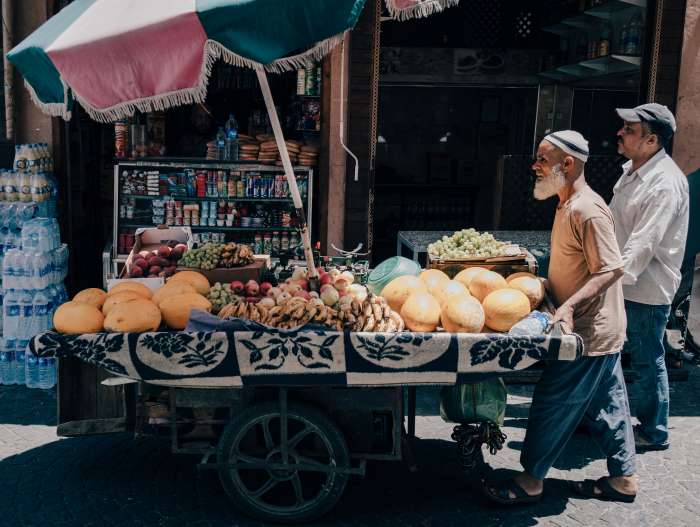 Prepare for Eid shutdown
The end of Ramadan is marked by Eid, which is a huge celebration. As it's based on the lunar calendar, the exact date is not known until closer to the time, but it's roughly one month after fasting starts. Gifts are shared, best clothes are donned, and food – of course – takes centre stage. My trip ended as Eid approached, and the change was noticeable. People were busy preparing, which meant some shops and businesses were closed for a day or two before. Eid itself is a public holiday, so everything is closed on the day. For this reason, you may want to avoid travelling during this time, but if you are around, you should still be able to eat at your hotel or riad. I'm told that the atmosphere is electric and joyful, so if you choose to visit during Eid, then go outside and take in this special occasion.