The cruise is having a renaissance. According to Mintel, 38 per cent of those interested in taking a sea cruise in the next five years are aged 16 to 34. With this trend comes new ships, adventurous itineraries, and premium activities and facilities, but with so much choice, navigating your way through all of the various options can be tricky. We've helped you make a start by evaluating the major differences between river cruises and ocean cruises.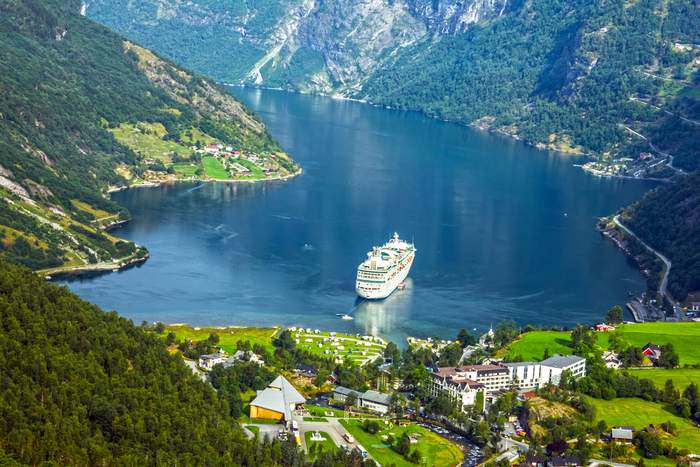 Itinerary
Ocean
If you like to spend at least a couple of days lounging around the pool on holiday, then you're probably more suited to an ocean cruise. There are usually a few 'sea days' during which you sail all through the day without any stops. This is when you can make the most of the facilities on board, such as pools, spas, gyms and libraries. Some vessels boast slides, climbing walls, and even ice rinks!
When you do stop, excursions often cost extra, however this can vary from company to company, so be sure to check before you book. Due to the size of the ocean liners, you also tend to be a coach journey away from the centre of your destination, so factor this in when deciding what's right for you.
River
If your idea of a holiday involves seeing mesmerising sights and soaking up the wonders of other cultures, then you'll find your appetite for adventure more satiated on a river cruise. There are very rarely any sea days at all, and you'll regularly stop in exciting new destinations – usually docking near the centre of the town, so you can get into the heart of the action ASAP. On a river cruise, lots of tours are included and while they can start early, it means you can pack a lot in!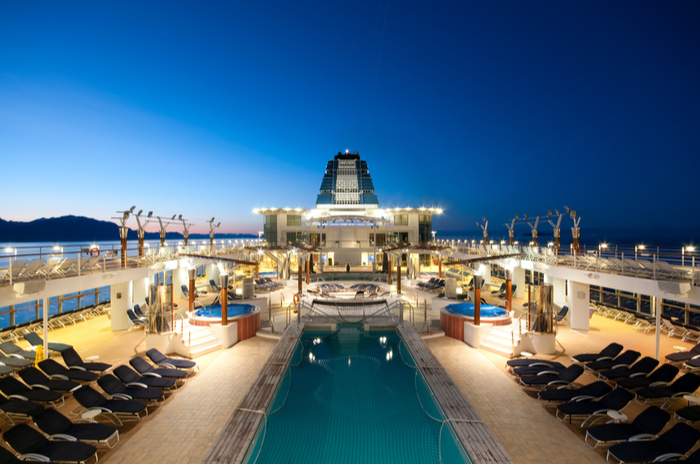 Entertainment
Ocean
An important feature of an ocean cruise is its evening entertainment, since there are often days when you haven't stopped to visit a destination. Some of the most notable include Royal Caribbean's West End performances of Grease, Mamma Mia and Hairspray, and Cunard's Shakespeare plays performed by RADA students and staff. Ocean liners tend to have a selection of bars, nightclubs and casinos, too.
River
Evenings on river cruises tend to involve far less flashing lights and sequins than on many ocean cruises, however this might come as a relief to some. Emerald Waterways, for example, invites guests to enjoy local entertainment, from musicians to dancers. Other liners, such as Fred Olsen, host talks by guest speakers, including lectures that relate to your cruise itinerary, as well as stand-up comedy and cabaret.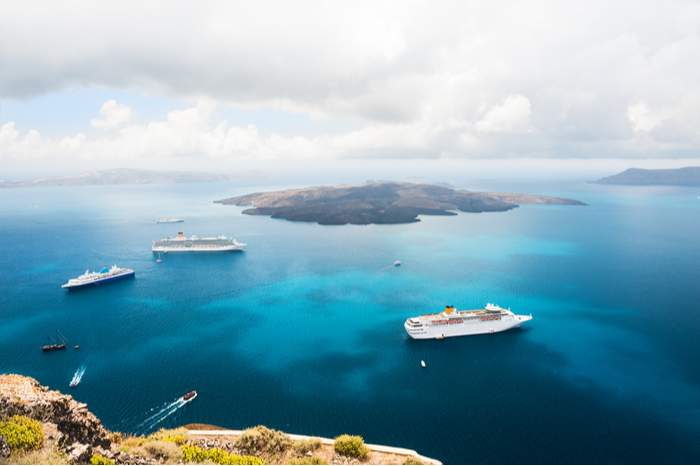 Dining
Ocean
On an ocean cruise, meals in the main dining room and buffet are usually always included in your package, however any specialty or a la carte restaurants tend to charge extra. In terms of drinks, guests have to choose a package to suit their needs. There's often standard package and a premium package to choose from, and these tend to be priced per day. All companies vary a little though, so be sure to check what's included when you research.
River
All onboard meals and those that fall during shore excursions are included in the price of most river cruises, and wine, beer and soft drinks are usually complimentary with lunch and dinner. Due to the size of the ships, there is generally only one main restaurant. If you want the option of more drinks, then you can often pay for extra packages. Tea, coffee and water is available for free all throughout the day.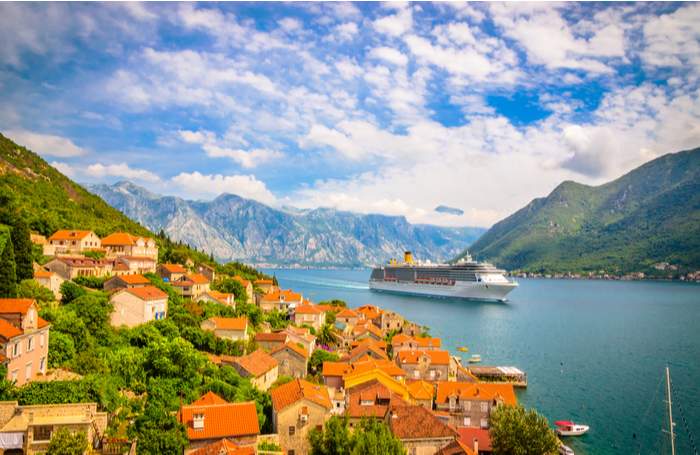 Cabins
Ocean
With bigger ships come more spacious rooms. Standard cabins will usually be smaller than the average hotel room, but you can opt for a suite if you like to have more space. You can also usually choose exactly whereabouts on the ship you'd like to stay – from an inside room with no windows or outside view, to an oceanview room that sometimes includes a balcony. Some companies, such as Royal Caribbean, have installed virtual balconies in their inside staterooms, which display real-time views of outside of the ship on a large screen. Ocean cruise rooms tend to be based on two people sharing, so single travellers might have to pay an additional single supplement. Some companies now offer single rooms, however these tend to book up quickly.
River
While river cruise ships are more streamlined than ocean liners, the advantage that they have is that there are no inside cabins, so every stateroom includes a view – which is crucial when there is so much to see. Access to this view can vary from a window to a step out balcony or a French balcony – you can't walk out onto the latter, but it can feel like you are outside if you sit next to it! Liners such as Vantage, AmaWaterways and American Queen Steamboat Company offer single person cabins.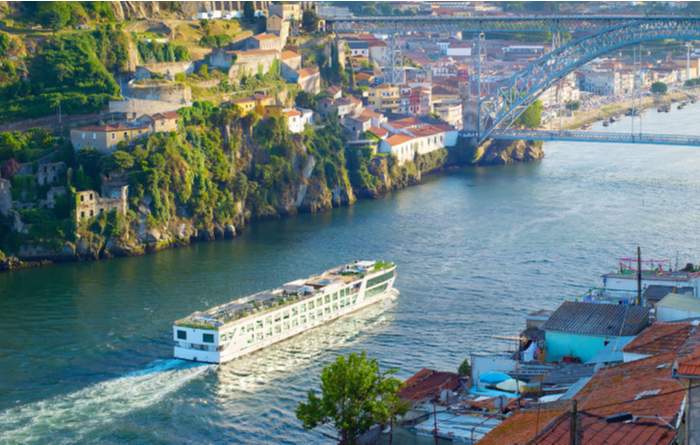 Accessibility
If you need wheelchair accessibility, you're best bet is to look into an ocean cruise. The larger ships tend to be more spacious and better equipped, often with lift access to all levels and wider gangways. Disabled access on river cruise liners is not as common, as the vessels are smaller in general and port gangways tend to be narrow. It's best to check with individual companies though, as they all vary.
Sailing Conditions
You're much more likely to feel the movement of the ocean on a sea cruise, so if you haven't quite got your sea legs, you may want to ease yourself in with a river cruise. You can expect very smooth sailing on a river, however there is always a risk that the water in some parts is too high or too low, meaning that your itinerary could change at the last minute.