It seems like it was just the Christmas holidays, but February half term is almost upon us already. Thankfully, pay day has also arrived (finally!), and if you're stuck for what to do with the kids during a week that's – let's face it – typically pretty dreary in England, then you're in luck. We've rounded up our favourite options for a jaunt, from unexpectedly sunny skies to bargain breaks.
Andorra
You might think the ski season is over, but February is actually a brilliant time to hit the slopes! Brisk temperatures align with brighter, sunnier weather almost everywhere in Europe, so you'll be hard-pressed to find somewhere sub-par. However, if you're looking to get away from the crowds with your kids, we'd go for Andorra. It's a little tricky to get to – the nearest airports are actually in Spain – but if you're up for hiring a car, you'll be rewarded with pristine slopes and seriously affordable accommodation. Looking for something with easier access? Try Austria's Tyrol region, or one of France's many resorts, which often have trains direct to the towns.
Tenerife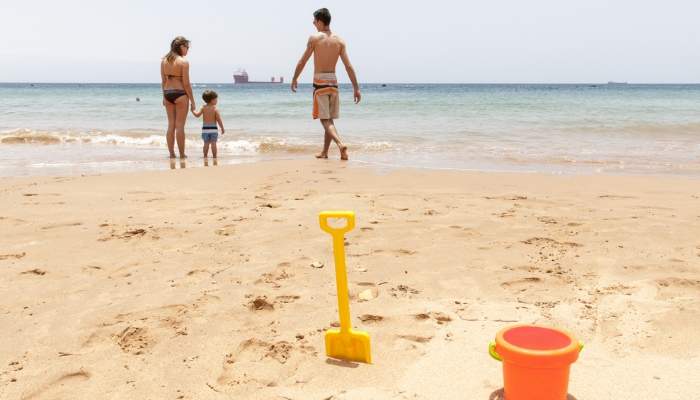 Winter sun? Check. Activities for all the family? Check. Speedy flight so you don't waste a second of that precious holiday time? Check and check! The Canary Islands really do have it all if you're after a hotspot for February. Tenerife is a great bet if you're after balmy weather, with temperatures frequently in the 20s. It's also a great spot for adrenaline-seekers (read: teenagers) because the watersports opportunities are unrivalled. Think jet skis, speed boats, parasailing, and the aptly-named flyboarding. Plus, you'll have easy access to Siam Park, which TripAdvisor deems the best waterpark in the whole world. You'll have to tear them away.
Orlando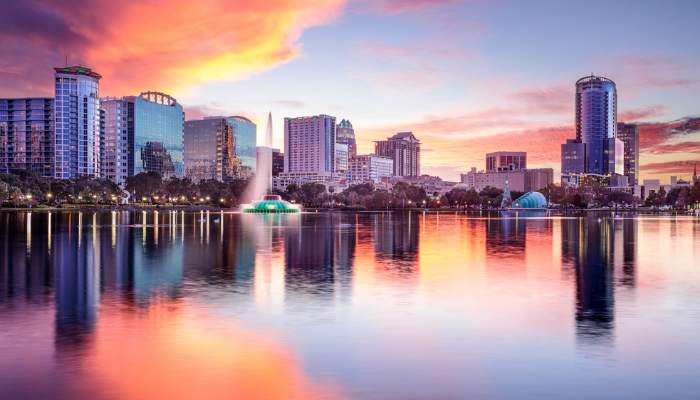 Another spot that's warm enough to enjoy but cool enough to wander 'round in is Orlando and – you guessed it – your kids will delight in the many, many theme parks that abound there. Dance along with Disney princesses or zoom down exhilarating rides: we reckon you'll be parents of the year.
Cape Verde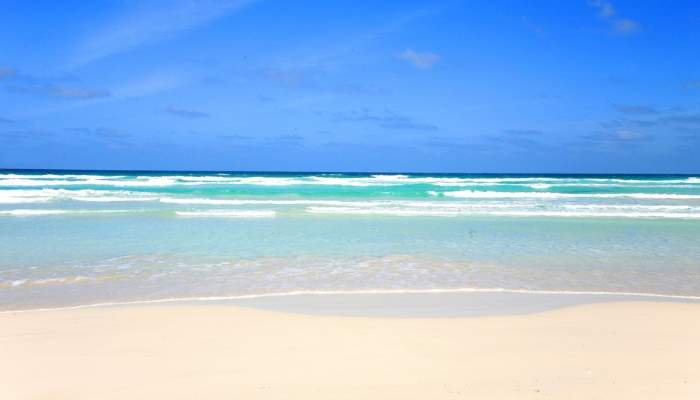 Not all that bothered about activities, but fancy a killer tan? The Cape Verde archipelago is for you. Both Sal and Boa Vista are particularly popular, and both have their own airports, cutting out the faff of onward travel. You'll have to spend a little while on a plane – direct flights are around six hours from London – but in exchange you'll be greeted by pristine stretches of white sand and sparkling azure seas. In February. You're welcome.
Edinburgh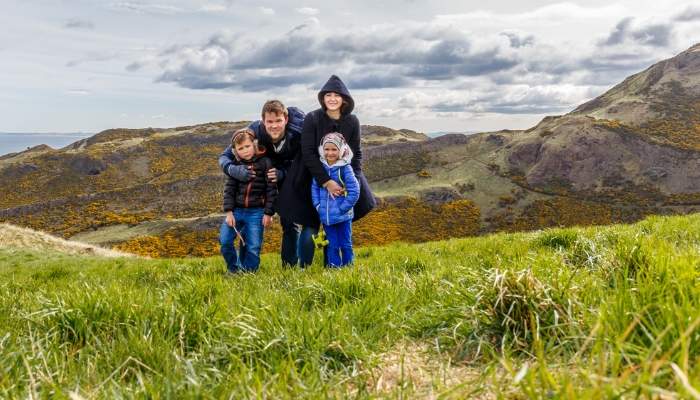 Staycation, you say? This option cuts out all the hassle of ensuring everyone has their passports – and there are some stunning spots in our very own green and pleasant land. One of our favourite options is Edinburgh, which has the distinct advantage of being accessible by plane, train, and car. Older kids will enjoy trekking up to Arthur's Seat, and those interested in history can wander through cobbled streets awash with stories, and maybe even partake in a ghost walk! It'll be chilly in February, so wrap up warm, and treat yourself to a rich hot chocolate every now and again.
Rome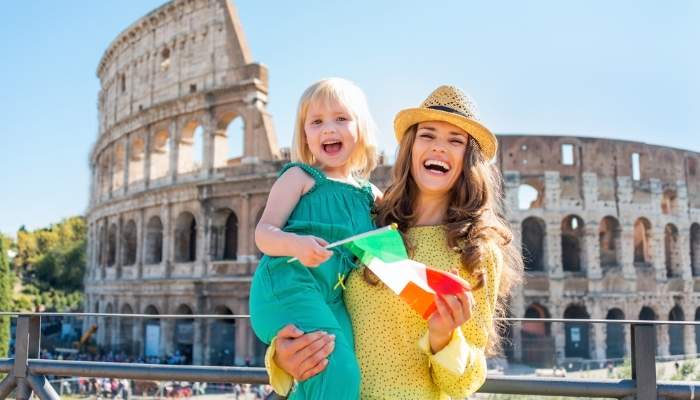 We know we go on about Rome a lot – but we really do love it! Not only is it superbly easy to get to from the UK – flights average around three hours – but it's guaranteed to be a hit with all ages. And the temperature is pleasant enough that you can probably get by without your gloves. While there are a million historical things to see and do (and we really do suggest you return to explore them all), one of the best things to do with kids is just wander through the streets, finding your favourite spots for food. With piles of pizza, pasta and ice cream – what could go wrong?
Iceland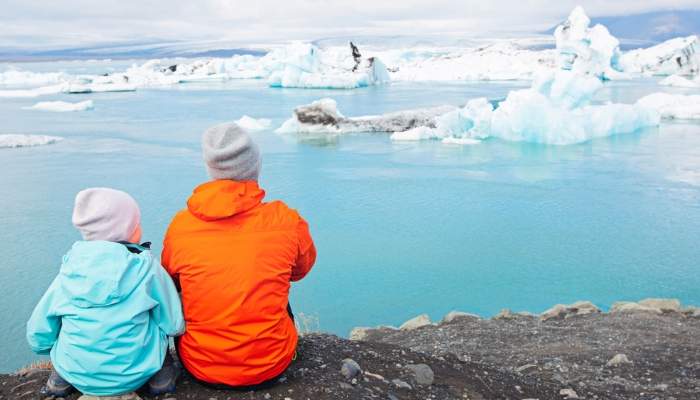 Hear us out on this one. February's actually one of the best months to catch a glimpse of the Northern Lights in Iceland, though as a trade off you'll have to accept limited daylight. Oh, it's also one of the best months to go whale watching. And you can go husky sledding. It's one of the safest countries on Earth, and children frequently play outside even after sunset! Sounds like a dream holiday to us….