Sustainable and eco-friendly travel is one of the hottest topics of 2020, with the likes of Greta Thunberg awakening us to the impact of our consumerist, jet-setting ways. But, while we may have considered offsetting our flights, abandoning the plastics or switching to staycays all together, have you thought about the impact your very hotel might be having on the environment? 
That's right, even your Insta-friendly getaway residence is an ecological nightmare – just think of the sheer level of energy required to make those white fluffy towels so, well, white and fluffy! Recently, a Booking.com survey discovered that '70% of travellers would be more likely to book a property if they know it's planet-friendly, but 72% are unaware that eco-certifications exist', which provides a rating for the hotel's green credentials. 
Compiling five of the best and most innovative eco-lodges operating today, our list of planet-saving establishments proves that travel can indeed be green at heart.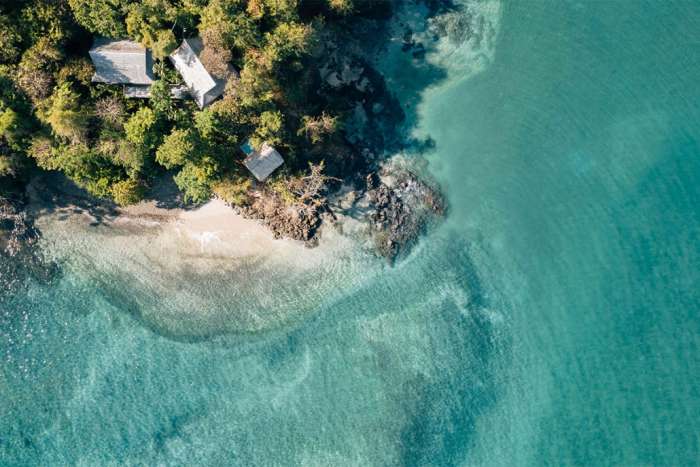 This Panama-based eco-resort describes itself as being 'powered by and in balance with the environment'. Not only does the archipelago of tropical islands only host up to eighteen guests at a time, you'll also be pleased to discover that: 100% of the property's energy is solar-generated; 100% of food waste is recycled; and 100% of wastewater is reused for irrigation. You also won't find any single-use plastic water bottles washed up on the beaches either – they're banned! Even the guest facilities are nothing short of virtuous, being made from certified sustainable wood and constructed to reduce the frequency of future rebuilds.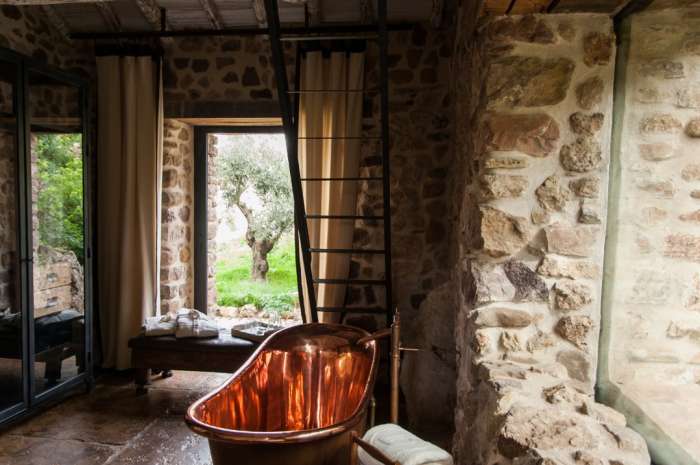 The La Donaira team lives by one simple mantra: a world in which human activity is as beneficial as that of bees and trees. And that's why, tucked away within 1700 hectares of pristine rural landscape (for over twelve years, no chemicals have been used here), you'll find an eco-retreat that boasts just nine rooms. The on-site farm is entirely organic (you'll sample the numerous delicacies as part of your stay) and there's even an innovative beekeeping scheme: by focusing on the genetic improvement of the bees, it's hoped that they'll be able to survive the changes brought on by global warming. During your stay, why not get involved in the eco-friendly practises, or simply opt for a sustainable pastime, such as horse riding or cycling? You can sign us up straight away!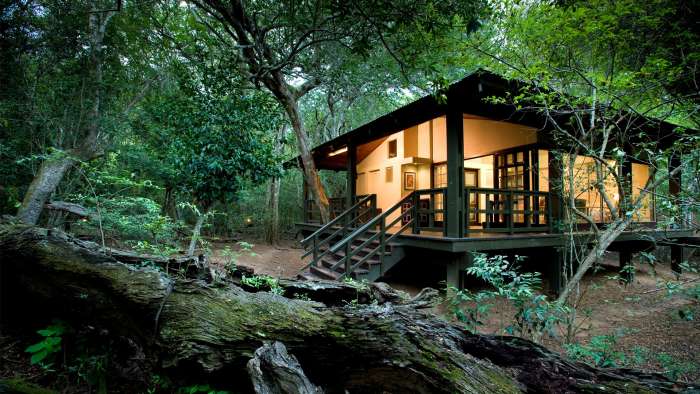 Not a single tree was felled in the construction of the 16 luxurious, private stilted suites that sit within the forested area of the Phinda Private Game Reserve, but each was created by a local craftsman in order to build relations between tourists and natives in the area. One of the world's first eco-designed safari lodges, the 'Zulu Zen' settlement focuses on educating guests about their surroundings and, of course, the impressive array of nature that lives around the suites. Floor-to-ceiling glass walls allow travellers to witness the wonder of the wild from their boudoir, while tours to local communities boosts mutually beneficial, sustainable relationships.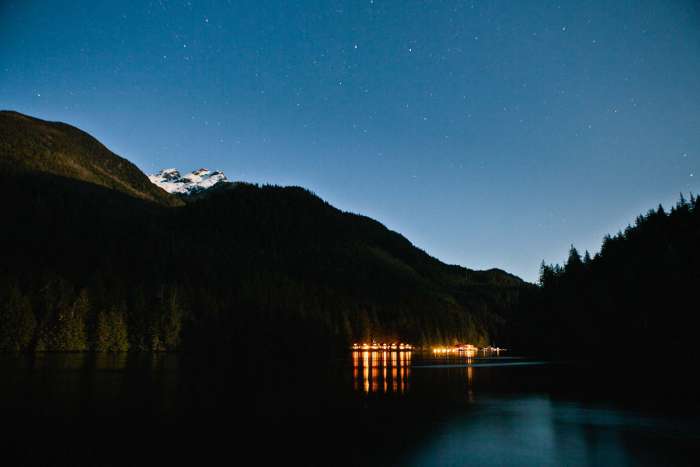 Considered a trailblazer in the ecotourism industry, Nimmo Bay aims to put environmental requirements first in each and every decision taken. As part of this, they have drawn up a Carbon Responsible initiative, which has led to (amongst other things) a water-powered electricity system, a hydroxyl waste management scheme and an Ecosystem-Based Management strategy. In an attempt to protect the bears that wander the forests around the resort, the decision was also taken to approach hunters and ask them to trade their shooting licenses in exchange for a two-day bear viewing and education experience – it's thought that at least ten bears have been saved since the programme began. Nimmo Bay is also a part of the Murray Family Climate Fund, which aims to 'fast track projects and initiatives that will have significant benefit to communities … and inspire sustainable interdependence between humans and the environment'. 
Set within a protected national and marine park, Six Senses Con Dao is committed to sustainably managing this luxurious resort, while still providing an exceptional service. In 2018, the hotel estimated that it had successfully avoided the use of nearly 500,000 plastic bottles by providing reusable alternatives, as well as releasing almost 3,000 endangered sea turtles into the wild. Con Dao also has a thriving education initiative, with all 7,000 native islanders having access to schooling at a variety of levels – there are also monthly environmental workshops, with an emphasis on teaching young people about their natural surroundings and sustainable ecological practises. 
The future of travel remains uncertain. On one hand, we look to the stars for our next 'holiday', while we struggle with the impact of our everyday excursions here on Earth: it seems inevitable that our current travel patterns cannot remain as they are. Proving, however, that it's not just the mode of transport that can help with our emissions, this selection of hotels is evidence that we can change our holidaying habits for the benefit of all. Which will you visit first?