Before we begin, there are a few things we'd like to clear up about Norfolk. For starters, Alan Partridge is not the voice of this fair county, and it's not as 'backward' as you might think. We also don't have webbed feet, Norfolk isn't 'all flat' and we aren't all farmers… Although, some of us are.
It is true, though, that getting to Norfolk can be a little tricky – after all, there's no motorway into the county, and trains have been delayed by herds of roaming cows. However, this 'one step removed' aspect makes Norfolk a rather special place, and one that will reward visitors with its own unique charm.
Norwich, A Fine City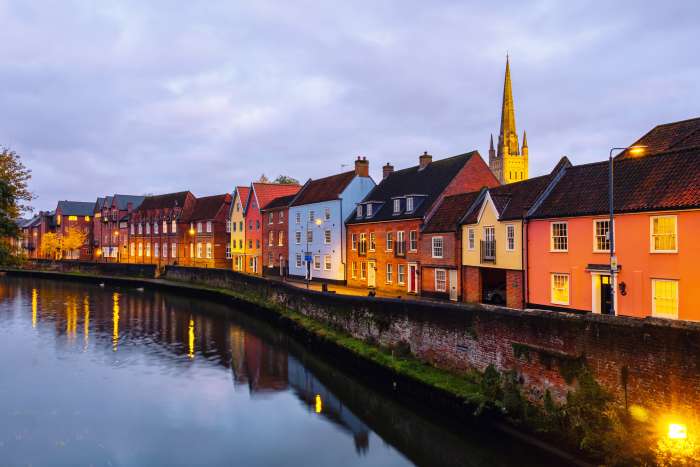 The heart of Norfolk's action can be found in Norwich, a UNESCO City of Literature no less! Now, I don't want to brag, but Norwich is 'the most complete medieval city in the United Kingdom' (smug face) and, as such, you can find many ancient wonders dotted around the centre, known affectionately as the Norwich 12. First off, the truly impressive Norwich Castle was built as a royal palace for William the Conqueror between 1067 and 1075. Walking the battlements today, you can enjoy panoramic views of the city, with Norwich Market (the oldest covered market in Europe at over 900 years old and boast a warren of intriguing stalls) and Norwich Cathedral taking centre stage. All three are usually open for visitors (check before you travel to avoid disappointment!), and are definitely worth a look. If you like your history with a cold beverage, head to the Adam and Eve, which is rumoured to be the oldest pub in the city with the first reference to there being a drinking house on the site dating from 1241. You'll also find a plethora of ancient churches and museums within Norwich, such as the medieval trading centre, Dragon Hall, and the charmingly quirky Museum of Norwich.
It's not just past glories that you'll discover in Norwich, though, as the city is also home to the Sainsbury Centre, Norman Foster's first commercial building and a modern art gallery. Artisan shops galore can be found in The Lanes, as well as some delicious eateries (I'd recommend Frank's Bar, No. 33, Grosvenor Fish Bar and The Belgian Monk) and the Norfolk-only department stores, Jarrolds. There's also a booming arts scene, with The Playhouse, Maddermarket Theatre, Theatre Royal and Puppet Theatre frequently putting on local and visiting shows. With so much going on, Norwich is definitely a great spot for a weekend away!
The Norfolk Broads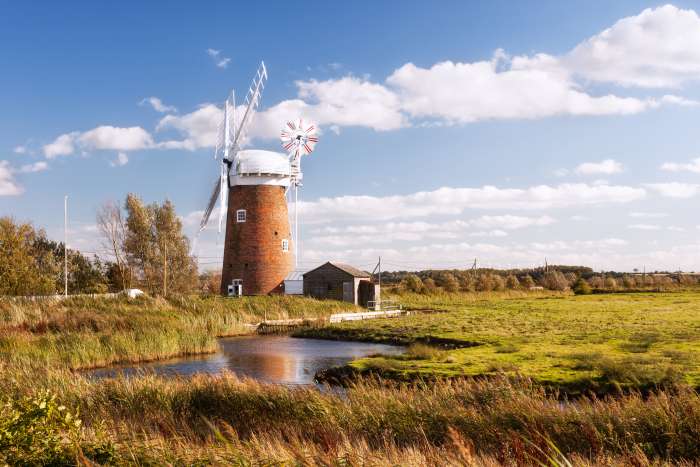 Looking to get away from it all? Just a short distance from Norwich, you'll find the Norfolk Broads, a man-made wetland that we previously touched on here. With over 125 miles of navigable waterways, boating and sailing are some of the most popular pastimes in the area, giving leisure-seekers the chance to observe the peaceful countryside, reedbeds and unique villages that line the watery roads. 
If you don't want to paddle away yourself, opt for one of the many tours on offer, such as the Mississippi Paddle Boat cruise. For those who would prefer to keep their feet on dry land, the famous Bure Valley Railway runs between the old market towns of Aylsham and Wroxham – full steam ahead, we say! Walking and cycling trails are also plentiful in this part of the county, so set aside at least a day to explore the area thoroughly, rounding the whole experience off with a proper pub dinner alongside the gently lapping waterways. Lovely stuff.
Ninety Miles of Coast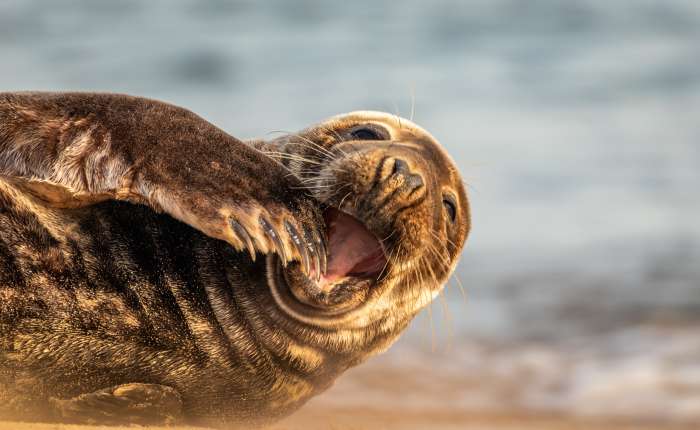 Did you know that half of Norfolk's boundary is against the sea? Or that this stretch of coastline boasts England's largest colony of grey seals at Blakeney Point? This 90-mile swathe has also been the site of some pretty remarkable discoveries, with Hunstanton recognised as one of the best places to find fossils in the whole of the United Kingdom and the cliffs of West Runton being the final resting place of a steppe mammoth – the fossilised skeleton is the largest near-complete example ever found. 
There's no better way to blow away the cobwebs then with a bracing saunter along the Norfolk Coast Path. At over 83 miles long, few Norfolkians can claim to have walked the whole thing, but manageable stretches close to Brancaster Beach, Holkham, Wells-next-the-Sea and Blakeney will give you a true flavour of what this coastline has to offer. On your wanders, expect to find sandy dunes, colourful beach huts, quaint coastal villages (it's always a good time to stop for fish and chips!) and stately homes, such as Holkham Hall. 
Looking for a little seaside entertainment with that ocean air? Great Yarmouth and Cromer are both bustling coastal towns, with the prior boasting museums, the Golden Mile and a Pleasure Beach, while the latter features the world's last end-of-pier theatre – you can still catch shows there today! It's also rumoured that Great Yarmouth is where the humble fish finger sandwich originated, an accolade the town gladly accepts. 
Norfolkian Highlights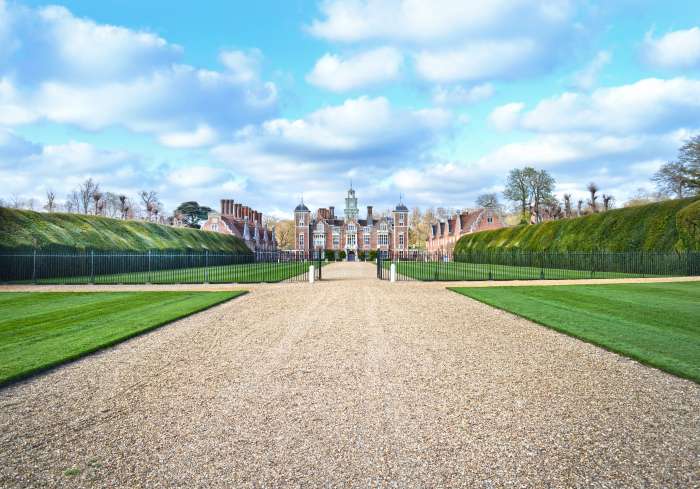 In between the sea and the county boundary, you'll find no end of delights. We've compiled our top five Norfolkian highlights to help you make the very best of your time there:
Explore the house and grounds of the Blickling Estate. The birthplace of Anne Boleyn, this enchanting National Trust property has miles of open farmland to wander across, as well as manicured gardens and tours of the house itself. You can find out more

here

.

Catch the boat from Morston between December and February to see the seal pups on Blakeney Point. This colony is the largest in England, and seeing those little fur babies will make you positively weak at the knees. Awhhhhh!

Afternoon tea at the

Maids Head Hotel

in Norwich is just the right amount of fancy, at a seriously bargainous price (only £18pp!). As well as finger sandwiches, expect fresh scones, seasonal cakes and plenty of tea.

Wrap up warm and go for a walk around Cley Marshes. A 176-hectare nature reserve on the North Norfolk coast, this swathe of protected area is home to rare reedbeds, endangered bird species and an excellent visitors' centre that serves up a delicious bacon sandwich – just what's needed after a bracing stroll.
Lose yourself in the verdant beauty of East Ruston Old Vicarage Gardens, a seaside plot that's been lovingly developed since the 1970s. Around every corner, you'll find something truly charming, and there's even a substantial plant shop if you're feeling inspired afterwards.
Hopefully this little foray in Norfolk's many delights will have led you to reflect on any perceptions you may have had about 'the hump on the side of England'. With so much to see and do in this varied county, you may even find yourself visiting more than once…