Fed up of being stuck inside? Used to spending your spring jetting off to sunnier climes? Missing golden beaches, and towns with winding streets draped in bougainvillea? So are we! We're here to help you combat cabin fever by bringing your holidays to you – at home. Tanning mitts at the ready, fruity cocktails are on their way…
Eat…Gigantes Plaki
Nothing screams Greek life to me more than a plate of gigantes plaki. Family holidays spent in Corfu, Crete and Rhodes often see lunchtimes spent nibbling on endless hearty starters in tavernas overlooking the sea. You might not be able to fly off to these Grecian isles right now, but that doesn't mean that there's no culinary fun anymore. This recipe largely uses store cupboard essentials, meaning you can enjoy the taste of a holiday even when you can't fly to the sun.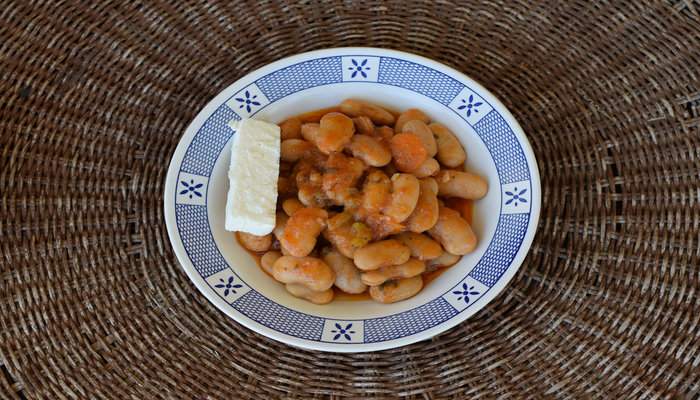 Drink… Fruity Cocktails
The joy of all inclusive holidays is in large part thanks to the copious fruity cocktails on offer. Holidays are a time in which all pretensions ought to be tossed aside. In our opinion, the more brightly coloured and fruitier the cocktail, the better. Why not make yourself a tequila sunrise to give you that all-important dose of vitamin C, while transporting you (mentally, at least) away for some vitamin sea?
Watch… The Beach
The Beach inspired thousands of visitors to travel to Thailand's idyllic shores. The film brought us verdant, tropical forest-draped islands which make way to flour-soft white sands lapped by clear, turquoise seas. That paired with a young Leonardo DiCaprio, and you're onto a winner of a film. Plus, all the tense parts will make you feel a little less sad to be at home.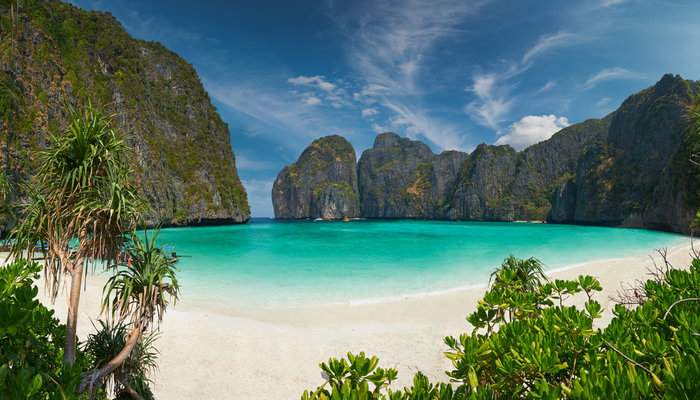 Swap…the Sun's Rays for Gradual Fake Tan
We don't know about you but all this housebound life has left us looking a little…grey. While we're cooped up indoors, a gradual fake tan will let us build that healthy glow slowly, as if we really were baking in the Maldives. Let's be honest, a golden tan is the best souvenir from any holiday abroad and this is something you don't have to miss out on. In this new world, streaks are the new tan lines, don't you know.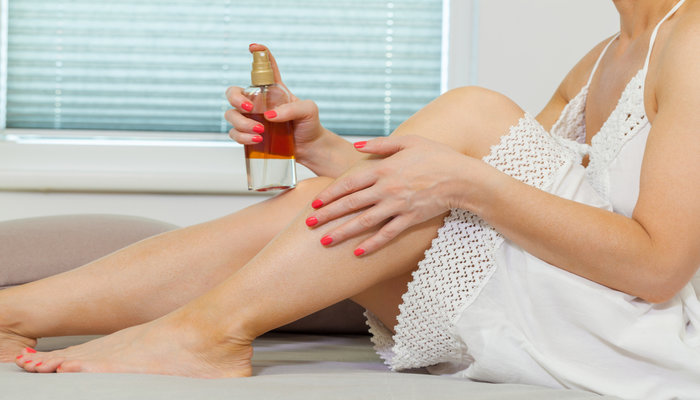 Wear… Your Wide Brim Hat and Some Sunnies
Don't let being stuck inside rain on your fashion parade. Whack on your finest sunnies and brightest clothes to inject a little sunshine into these uncertain times. To really get into the holiday spirit, we recommend purchasing the most obnoxiously large sun hat you can find. This hat is our fave – the number one rule when it comes to hat choosing is that size really does matter. On arrival, plonk it on your head and never take it off – if seeing yourself in such attire doesn't cheer you up, we don't know what will.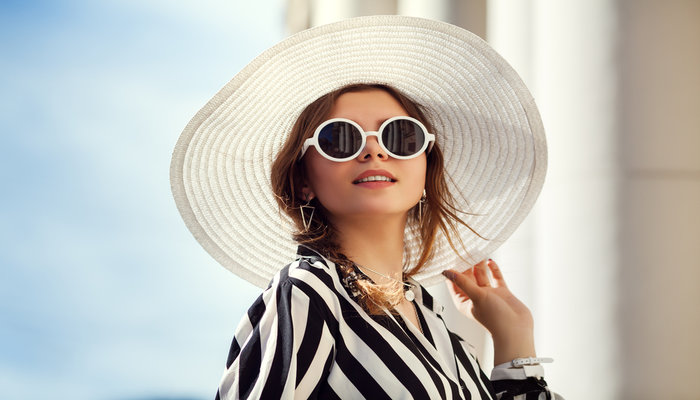 Happy quarantining!