Another week in lockdown has passed, but more wonderful things have happened around the world. Here are some of our favourites.
Alpine air
Satellite imagery from the European Space Agency shows that the world is witnessing dramatic drops in levels of nitrogen dioxide, due to reduced activity at the moment. Some of the most notoriously smoggy cities, such as Delhi and Bangkok, look visibly brighter and healthier, and in parts of northern India the Himalayas are visible for the first time in 30 years.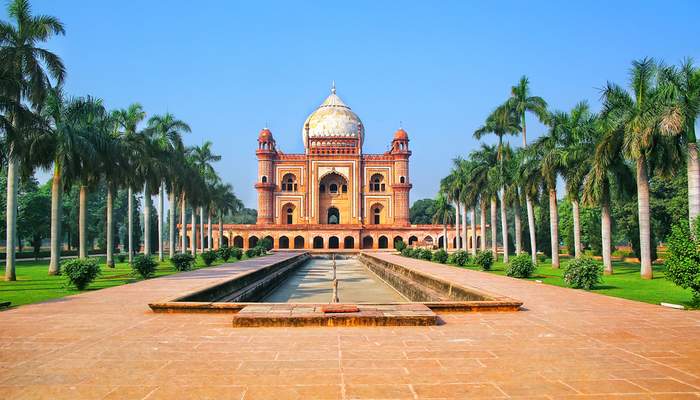 On the dogwalk
Dog walkers around the country have been making the most of their daily outings to don some flamboyant garb and hopefully raise a smile or two. A professional dancer from Cornwall, Clare Meardon, has been getting creative with her costume box and dressing herself, and her golden Labrador Hendrix, as burlesque stars, ballerinas, superheroes, and unicorns.
Panda passion
It seems that all Ying Ying and Le Le, two giant pandas who have lived together for over a decade in Hong Kong zoo, wanted was a little bit of alone time. It's notoriously difficult for the species to reproduce due to a low libido and a very short window of fertility each year. Zookeepers have tried and failed to encourage these gentle giants to mate in the past, but the couple finally did the deed of their own accord while the zoo was closed to visitors. We won't know if there are cubs on the way for a while – ultrasounds can't detect anything until about two weeks before birth – but wouldn't it be wonderful to see some fluffy new arrivals when the zoo reopens?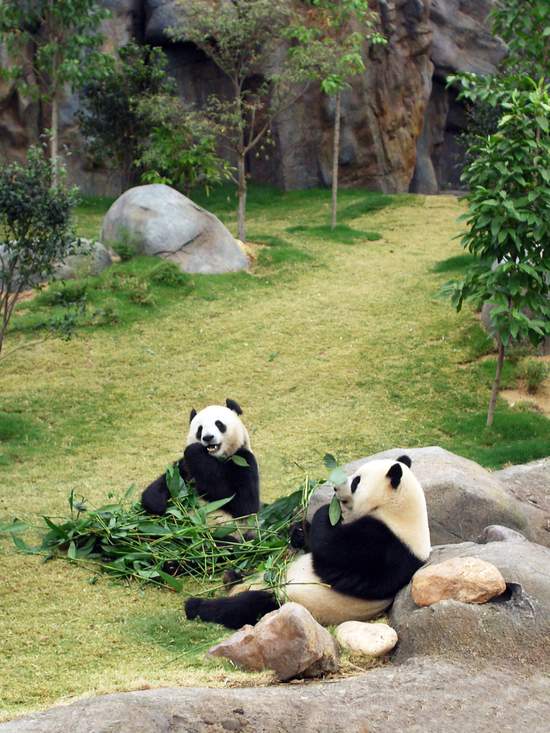 'Draw me like one of your gerbils'
Two self-isolating gerbils in London were treated to a cultural day in at an art opening, in a petite, pop-up gallery made by their owners. Pandoro and Tiramisu marvelled at some recognisable rodent faces in masterpieces such as the Mona Lisa, Gerbil with a Pearl Earring, The Scream, and The Kiss, and got so excited that they nibbled one of the chairs – despite the signs! You can follow more of their adventures via their joint Instagram page.
View this post on Instagram
Tindernational
Missing the novelty of warm seas, foreign supermarkets, and trying to flirt in another language? Tinder has kindly gifted the passport feature in its app to swiping singletons for free, so you can match with prospective friends or lovers no matter how far apart you are in the world. Have you always daydreamed about meeting the love of your life in New York? Ibiza? Rome? Drop a pin and start a holiday romance from the comfort of your couch.
View this post on Instagram
The 100-year-old hero
A British Army veteran, due to turn 100 on April 30th, has raised £5m so far for NHS Charities Together. Tom Moore only aimed to raise £1000 by walking around his garden 100 times, to say thank you to the NHS for helping him through cancer and a broken hip. While his 100-guest birthday party has had to be cancelled, we imagine he'll be getting a few more well wishes than he expected now! He is on course to complete his target by tomorrow, so watch this space!
View this post on Instagram
Brain wave
Science is more advanced than it has ever been, which can be a comforting thought at times like this, when we often look back through history to help with impossible answers. One example of how science can help us in healthcare is a new artificially intelligent algorithm that can translate thoughts in the brain into text. This kind of technology could help people who suffer from locked-in syndrome – when all the voluntary muscles in the body are paralysed except the eyes – to communicate.
Star treatment
Streams of A-listers have been rallying around to raise money and spirits (and enjoy a little limelight, perhaps!) by performing musical numbers, organising discos and even calling out bingo numbers – all virtually, of course. The once feuding Robbie Williams and Gary Barlow had Take That fans swooning from behind their screens when they reunited for a performance of their hit Shame, while Sophie Ellis-Bexter is hosting sequin-spangled kitchen discos during which she sings her hits. Across the pond, Matthew McConaughey called out bingo numbers for some Texan pensioners, but one of the most moving efforts has to be Andrea Bocelli's atmospheric Music for Hope concert, performed in and around the magnificent duomo Milan, which was – of course – deserted.
View this post on Instagram