Life across the world is made up of traditions. Some we share globally, and some are completely unique to the country and culture in which they are honoured. Sometimes the origins are well known, others not so much. We've decided to explore a few traditions from the mundane to the bizarre, to help us understand a bit more about where they come from. 
1.  Why Do We… Go Trick Or Treating?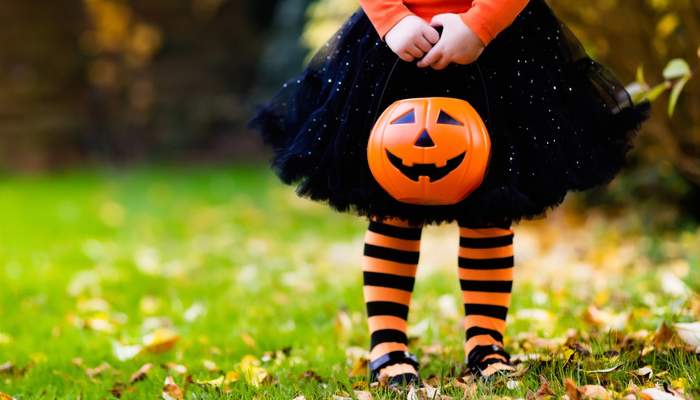 Trick-or-treating, that's American you say? Think again, you may be surprised to hear that its roots are actually in the UK. 
It is widely thought that the custom first appeared in Celtic Britain as part of its end-of-year celebrations known as Samhain, which landed on October 31st. Celts believed that during the transition of the old year into the new, the dead would roam the earth alongside the living. People would dress up as demons (known as guising) in order to blend in and protect themselves from harm.
This tradition then evolved in the 19th century when it blended with the Catholic festival of All Saints Day. Poor families began to visit wealthy families and offer to pray for their souls in exchange for some sweet pastries known as 'soul cakes'. This then became a tradition where children would sing rhymes, tell stories or perform magic tricks in exchange for food. 
The first use of the term 'trick-or-treating' can be found in a late 1920s American publication, but the practice didn't find real prevalence until the 1950s, when it was depicted in both the Peanuts comic strip and a Disney cartoon.
2. Why Do The Spanish… Fight With Tomatoes?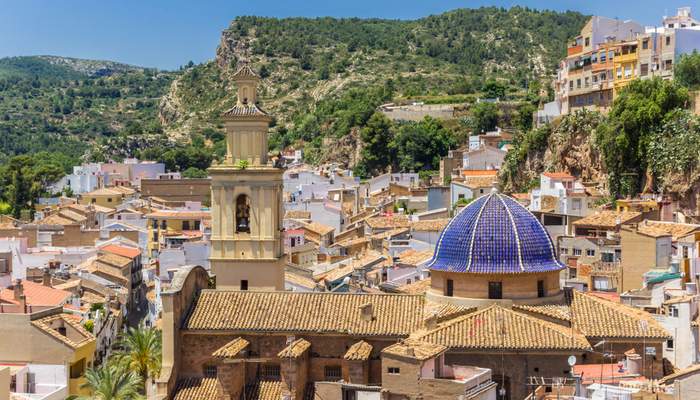 Every year we see the photos of locals and tourists dripping in tomato juice at the Spanish festival of La Tomatina on the news, maybe some of you have even gotten in on the fruit fight action. But, why?
In 1945, a parade for a traditional Spanish festival during which participants dress up as giants and wear large heads (known as gigantes y cabezudos) was interrupted when a group of people allegedly caused the head of one of the parade's participants to fall off. This led to a brawl breaking out in which the parties collided with a tomato seller's cart. Spectators then got involved and picked up the tomatoes and started throwing them at one another. The festival was banned for a period in the 1950s by the local authorities, but locals are now able once again to meet every year to bear arms just for the fun of it. 
Want to experience it yourself? Add a trip to the small city of Buñol to your 2021 bucket list for August 25th. 
3. Why Do We… Eat Lamb At Easter?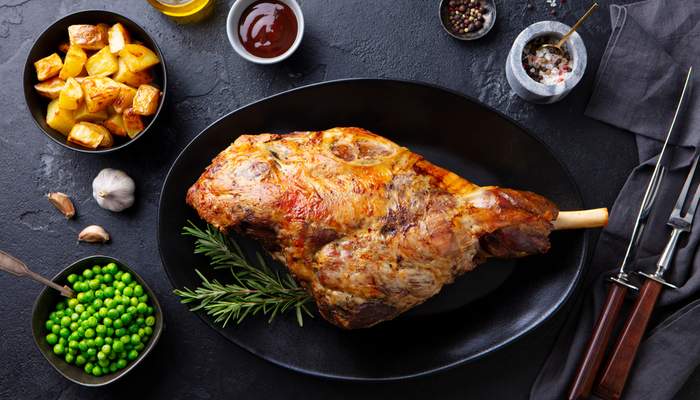 Easter Sunday is traditionally celebrated in the UK by eating a mouth-watering lamb roast dinner. But, why lamb?
For Christians, lambs are often used as a symbol of sacrifice. This is an idea that originates in the Old Testament, from the story of Abraham – it is said that God decided to test Abraham's loyalty to him (as he is a key patriarch of the Christian faith), by asking him to sacrifice his son. Being a faithful servant Abraham obeyed this order, but God stopped Abraham before it was too late and instead a lamb was sacrificed in his place. 
In the Easter story, Jesus sacrifices himself on the cross to save humanity, and therefore at Easter we eat "the lamb (sacrifice) of God" to signify this. 
4. Why Do Hindus… Paint Each Other With Bright Colours?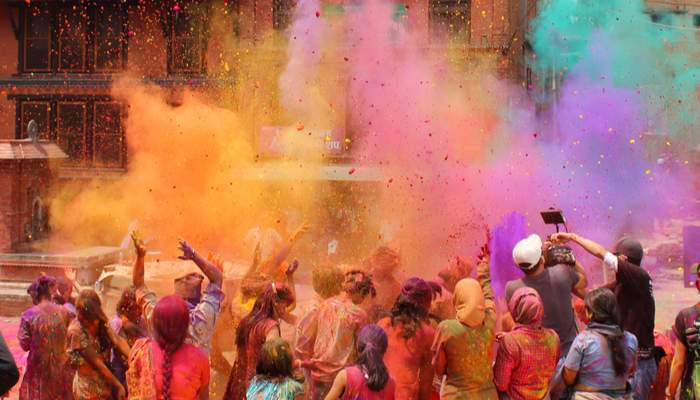 Holi is a famous ancient Hindu festival, widely practiced by people of all faiths in India. To celebrate, people play with a perfumed powder called gulal and playfully paint everyone with an array of bright colours – cue the perfect Instagram post fodder. 
There are quite a few legends that surround the festival, but the colour play is explained in the legend of Lord Krishna, who was known for applying colour to his consort, Radha. Some believe that this quirk originated from a demon (Putana) who poisoned him with her breast milk, causing him to turn blue. He was then worried that he would be unattractive and therefore his mother instructed him to paint his consort with colour. The practice eventually became a tradition reenacted by Hindus across India.
To learn more about the other legends associated with Holi click here.
To experience the festival, book a trip to India for March 29th 2021.
5. Why Do We… Celebrate Mother's Day On Different Dates?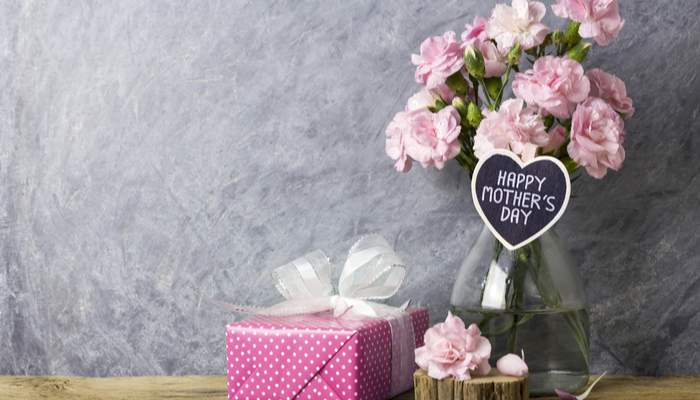 Mother's Day, Mothering Sunday, what's the difference? And, why do we celebrate them on a completely different date depending on where we are from? 
Mothering Sunday in the UK and Ireland has been celebrated on the fourth Sunday of Lent since the 16th century. On this day Christians and Catholics would traditionally give thanks to the Virgin Mary by revisiting their local family parish known as their 'mother church' for a much cherished family reunion. 
Mother's Day as we know it today largely originates from the US, where they celebrate it on the second Sunday in May. This tradition began in the early 1900s when Anna Jarvis held her beloved mother a small memorial service. A keen activist, she later successfully campaigned for a special day to be introduced to celebrate all mothers and it was officially made a holiday in the US in 1914. 
Other countries including Afghanistan, Bosnia and Laos celebrate their Mother's Day on March 8th, which is also International Women's Day globally.
6. Why Does The Queen Have Two Birthdays?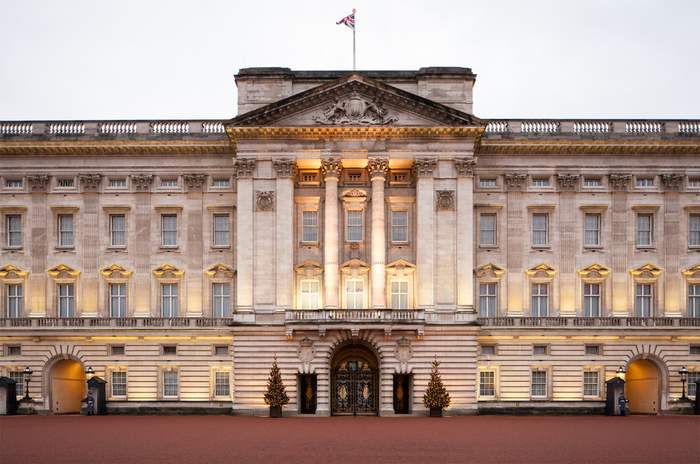 As well as their date of birth, in both the UK and the countries of the Commonwealth an extra 'official birthday' is celebrated each year for the reigning monarch. This began in 1788, when King George III was on the throne and his loyal Governor Arthur Phillip declared a public holiday to mark his birthday. This then became a staple of the royal calendar and up until 1936, the date would move depending on the actual date of the monarch's birthday. However, after the death of King George V (the queen's grandfather) it was decided that the holiday would be honoured on the second Sunday of June every year. Although, this date still varies by country and in some larger countries like Australia, by state, in order to spread out the public holidays.
Sadly for us, the UK does not honour this official birthday with a public holiday like some other countries, however it falls when the Queen's highly-anticipated honours list is announced. 
Well that's it, hopefully you've come away feeling slightly less confused by some of the world's traditions or perhaps you've just gained some quirky general knowledge for your next pub quiz (or if you're reading this in April 2020 – virtual quiz).