When it comes to colourful towns and cities, we often cast our minds to far-flung destinations. We think of Caribbean isles bedecked with brightly-coloured houses, and Greek villages with azure blue doorways, but there are some cheerfully bright destinations much closer to home. Here, we're bringing you destinations so sunny they could brighten the gloomiest of days.
Portmeirion – Wales
The sleepy town of Portmeirion in north Wales looks like it'd be more at home on a sunny Italian coastline or a Portuguese hillside than in our very own United Kingdom. This resemblance to the Mediterranean is no accident – the area was designed by the architect Clough Williams-Ellis who had dreams of bringing sunnier shores to a coastline here at home. As such, the town has a piazza, subtropical gardens, and even an ice cream shop serving up refreshing gelato. It's a popular tourist destination, and there are guided tours throughout the summer. The village was even the location for a TV series – in the 1960s it posed as an isolated seaside village in The Prisoner.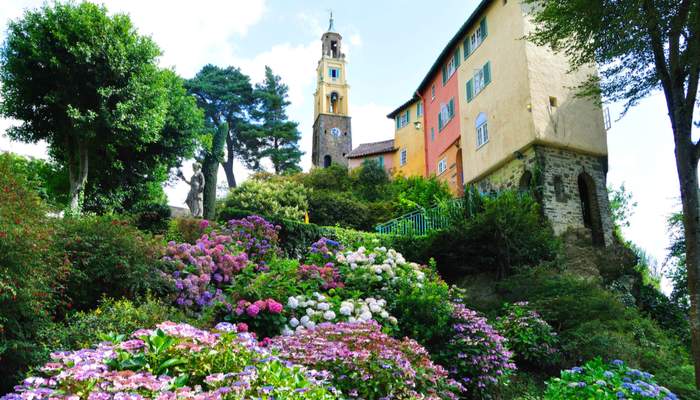 Tobermory – Scotland
Anyone who's watched the painfully sunny children's TV show Balamory will recognise the seafront of this Scottish town. Tobermory is a seaside town on the Isle of Mull in the Inner Hebrides, and away boasts a waterfront full of primary-coloured buildings. This all began when the Mishnish Hotel was painted a sunflower yellow and its neighbours followed suit, transforming the whole town. In 2006, the Mishsnish was painted black and it seemed as though this famous spot was losing its colours, but this didn't stick, the yellow is now back, much to the delight of travellers here. Away from this famous strip, the town is favoured by nature lovers who travel here for the chance to spot dolphins and whales off the coast, or eagles overhead.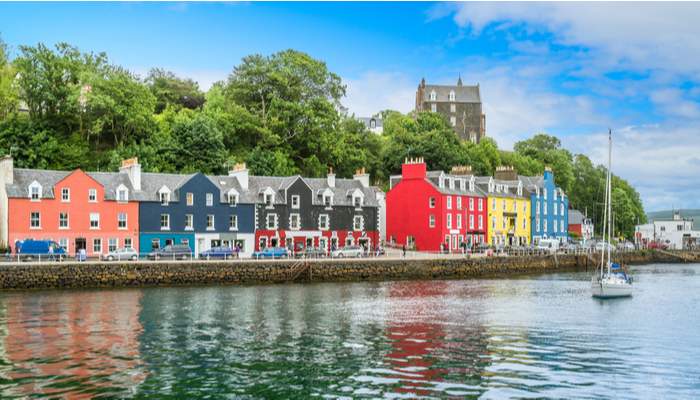 Notting Hill – England
The dealchecker office is in London, Shoreditch to be precise and so we're always in search of something a little different in the capital. While the area we're based in is famed for its gritty aesthetic and trendy hotspots, at the other end of town, there's a spot that's altogether more colourful. Notting Hill in west London is famously home to these pastel-hued townhouses. Hillgate Place and Portobello Road are where you'll find the most frequently Instagrammed homes, but the whole area is sprinkled with them. It's not just the houses that put Notting Hill firmly on the list either. Notting Hill Carnival explodes in a riot of parades, performers and costumes each August and it's one of the most brightly-coloured celebrations we can think of!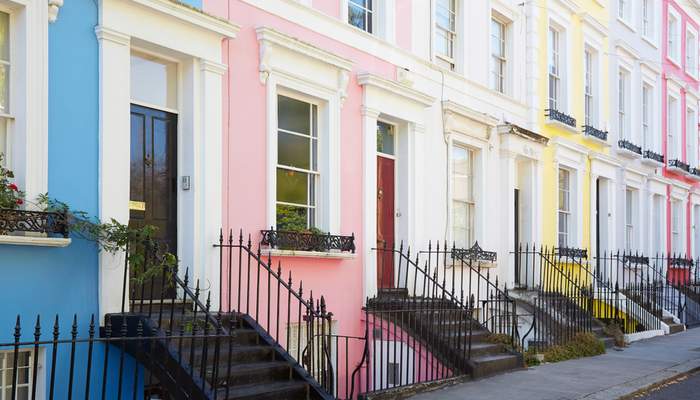 Lavenham – England
The sleepy village of Lavenham in Suffolk is full to the brim with some of the most characterful houses we've ever come across. The medieval town features many a Tudor home leaning companionably against its neighbour, giving the whole place a grandiose and higgledy-piggledy air. Not only are these houses crooked, but they are also painted in vibrant yellows and rust reds. One of the village's most iconic buildings is the Little Hall Museum – its doors and gardens are (usually) open for visitors keen to learn more about the past of this former weaving town. This is another location in our list that has been made famous in film – the village was the location of Godric's Hollow in Harry Potter and the Deathly Hallows!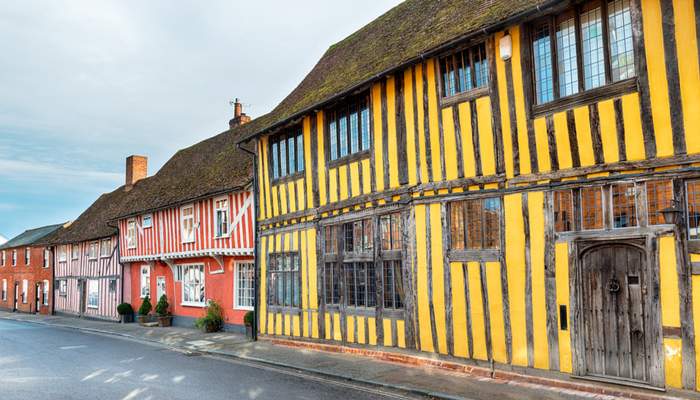 Whitstable – England
The seaside town of Whitstable in Kent is home to just 32,000, but at the weekend the place buzzes with visitors. This is probably due, in part, to the town's beach, just a short stroll from the train station and decked out with pastel-hued beach huts – the very image that the British seaside conjures up for many of us! Seafood lovers will rejoice here as cockles are sold in tubs, ready to eat, on the seafront, and restaurants serving fresh fare are dotted throughout. Away from the sea, you'll find brightly-coloured shopfronts where independent record shops and boutique cafes reside. Are you starting to see why this is such a popular weekend break destination?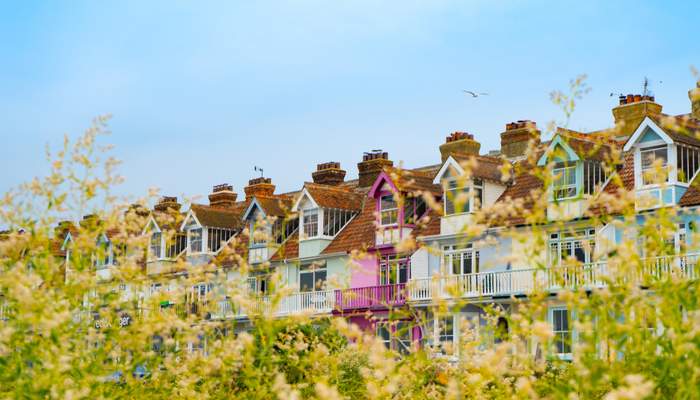 So, when this is all over, you can be free to explore the UK again and these pretty locations might just beckon. Tell us which sounds the most appealing to you over on our Twitter.