Okay, so we don't mean that we want you to literally exercise right around the world. It is pretty big after all. However, during this lockdown, exercise is one of the only things that we're still allowed to do. We've jogged, gone for a bike ride, done a HIIT class and now frankly, we've run out of inspiration. We're looking across the globe for new ways to move our body and perhaps, learn a little about a new culture while we're at it!
Tai Chi – China
The martial art, tai chi, originated in China and is a popular pastime across the country. This form of exercise is credited not only with making participants stronger and more supple, but also for improving their mental health. It is a series of flowing exercises with complementing breathing exercises, and is accessible for those of all fitness levels and ages.
To try it out for yourself, there are lots of introductory lessons on Youtube – including this one. Methods to feel calmer are very welcome during lockdown so we'll be sure to give it a go ourselves.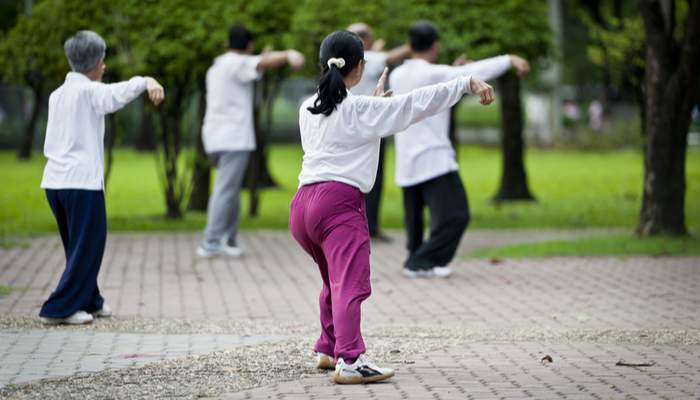 Bossaball – Spain
Okay so bossaball is only going to work as an at-home sport if you have a trampoline and are currently living with your family, but we couldn't write a list about exercise without including this joyous pastime. It's a Spanish game which sees players play on a trampoline court with a net down the middle. So far, not too crazy. But we've not discussed the game itself yet – it's a little like volleyball but you can kick the ball too, and you might want to brush up on your acrobatics skills before you enter the fray. Take a look at this fantastically bonkers game for yourself.
View this post on Instagram
Cycling – Netherlands
Cycling is big in the Netherlands. It makes up 27% of all journeys, compared to just 1% in the UK. That's not all, 36% of Dutch people say they use a bike as their main form of transport each day. That's an awful lot of people power! We don't know about you but we've gotten a little (or a lot) bored of the area surrounding our house. Heading out on a bike means that you can travel a lot further in your recommended hour of exercise, giving you the freedom to see new areas and explore more than just your own front garden – a real treat in 2020!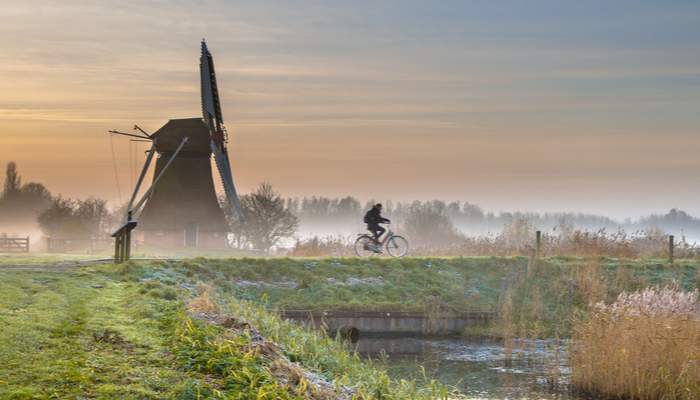 Brazil – Dancing
Dancing is to Brazil what scones with jam and cream are to the UK – it's part of their DNA. No matter where you travel to in Brazil, you'll come across people enthusiastically grooving to music. Samba is the most popular type of dance and features gyrating hips and fancy footwork aplenty. Not only will you be having fun dancing, but you'll be breaking a sweat while doing it – this is not a dance for the faint-hearted. The two-step won't cut it here, the dance's central tenet is three steps for every two beats. As a resident of a country where a lackadaisical shuffle can happily double up as dancing, this three-step upgrade didn't come naturally to me. These online lessons certainly help to get the basics down.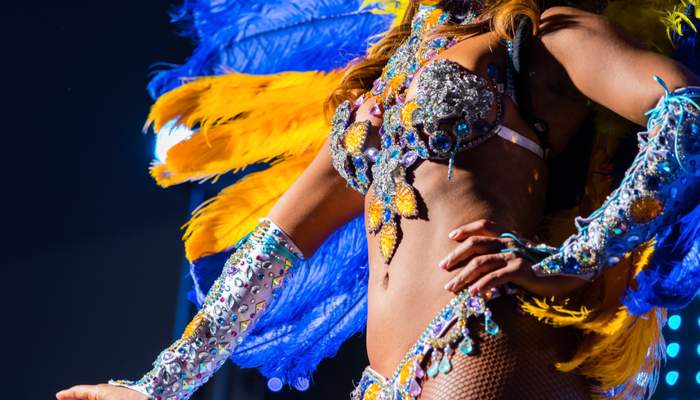 It's time to get sweaty again!